A strive to thrive
The history of Wildcat athletics' continuous success
Since first opening its doors in August of 1995, Millard West prides itself in athletic success and is home to one of the most accomplished sports programs in Nebraska. Over the past 25 years, Wildcat athletic teams have collected 31 NSAA State Championships, a testament to their hard work, perseverance and determination.
Fall Sports:
In 2001, after defeating North Platte 28-14, Millard West Football brought home a State Championship, the first of many for the school's athletics programs. Since then, Wildcat Football has appeared in the State Championship game five times and brought home the trophy one more time in 2008. Since their last trip to Memorial Stadium in 2015, the Wildcats have made countless runs deep into the playoffs and currently hold an active streak of 14 consecutive playoff appearances.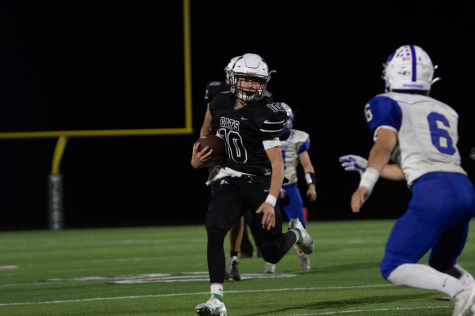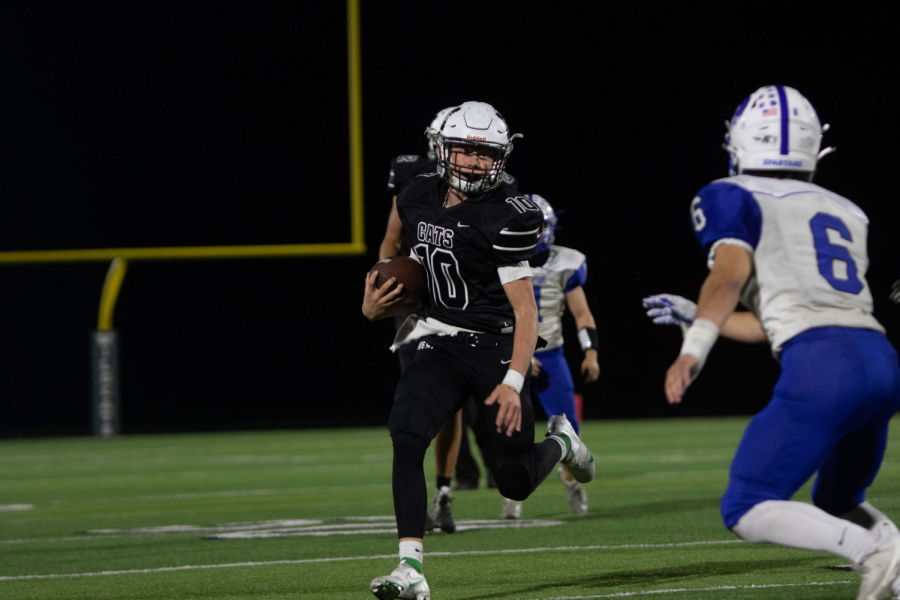 Boys and girls cross country have a combined seven State Championships, as they dominated the 2010's. The boys team won gold in 2008, 2009, 2015 and 2016, while the girls hoisted the trophy in 2011 and then went back-to-back in 2016 and 2017.
Girls track and field went back to back in 2012-2013 and then brought home a championship again in 2017. The program boasts 17 individual gold medalists. Boys track and field took first place at the 2016 State Championships and has 12 gold medalists. 
Winter Sports:
Girls swimming is the only winter sport that has brought home a team championship. In fact, they've brought home five of them, tied for the most out of any Millard West sport. The Lady Wildcats swam their way to an impressive four-peat in 2008-2011 and then grabbed gold again in 2013. 
"The significance of our championships, I think, is that we did it as a closed school," assistant swim coach Coleen Deacon said. "We're one of the only schools in the state to be completely closed, and use students from our area to build up teams to beat Marian and even some Lincoln schools who can recruit from anywhere they want. I hope we can get back on track to be highly competitive at the state level."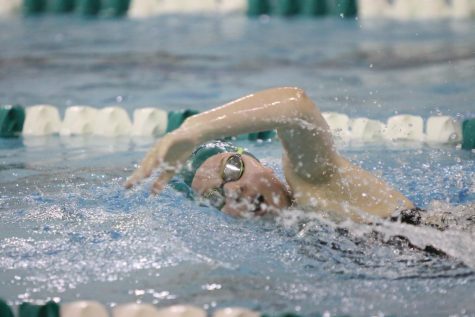 Spring Sports:
Boys soccer sat atop the podium in 2009 and 2015, bringing home two State Championships. In 2007 and 2009, the girls soccer team won State, but has been even more dominant in recent years as they added three more trophies to their collection in 2013, 2015 and 2019. 
Millard West baseball dominated in the 2000s, a decade in which they brought home five runner-up trophies. In 2011 and 2016, they would bring home two more silver medals before finally reigning supreme in 2019 after defeating their Q Street rivals, Millard South, 2-1 in 11 innings and bringing home their first ever State Championship.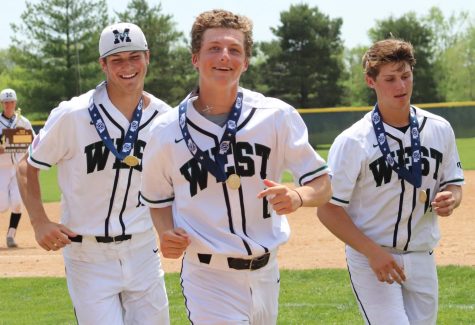 "I think the 2019 season set a new standard for Millard West Baseball in that our goal and expectation is to compete for a State Championship each year," head coach Steve Frey said. "I believe Millard West has many more opportunities to win State Championships with the culture of our baseball program.  This area of the city produces great baseball players and players want to come play baseball at Millard West and know they will compete for a State Championship and possibly play baseball after high school."
Though not an officially sanctioned NSAA sport, boys lacrosse has four NELAX state championships under their belt. They won the tournament in 2007, 2009, 2014 and 2016. Girls Lacrosse also took home the title in 2016.  
Unified Sports:
With the recent addition and sanctioning of multiple programs like bowling and Unified Sports, the Wildcats hope to build on to an already thriving athletics program. Unified Sports allow for students with and without intellectual disabilities to compete with each other as part of a team. They are integral for promoting inclusion in schools. Millard West has both a Unified Bowling team, and a Unified track and field team, and a Unified softball team who compete against other Unified schools across the Metro area. Millard West is a Special Olympics Unified Champion School and was named a member of ESPN's 2018 Unified Honor Roll.
"I feel like every student at Millard West should have the opportunity to be a part of an athletic program if they want," ACP teacher Bret Siepker said. "Unified Sports provides all students the opportunity to be a part of a team…There are so many benefits that Unified Sports provides, most of which are not measurable. When we talk about practices or matches and games, the kids light up with anticipation. They really enjoy when they win, but mostly they just enjoy being able to be a part of a team and meet new people."
While these sports are heading towards the future, some former Wildcat sports like water polo and gymnastics, stay stuck in the past.They may never get their time to shine again, but the rest of Millard West athletics works to grow their strength, size and trophy collections, continuing to live in the days of gold.