Morgan Wallen lives up to 'Dangerous' album title, shatters billboard charts
The country superstar is breaking streaming records with his sophomore record
One of Nashville's newest superstars, Morgan Wallen, has dropped his highly anticipated sophomore album. Titled "Dangerous," the double album features 30 songs and has been breaking streaming records since its release earlier this month.
Wallen got his first taste of fame in July of 2018 after dropping "Whiskey Glasses," the third single off his debut album. The song reached number one on the Billboard Country Airplay charts and immediately launched him into the spotlight.
Now, just short of two years after the release of his debut record, Wallen is taking the country music scene by storm again. The release of "Dangerous" began a record setting run as it opened at the top of the Billboard 200, racking up the largest streaming week and breaking the global streaming records for biggest first day and first week for a country album with Spotify and Apple Music. Currently, Wallen holds ten spots on the Billboard Hot 100. On the week of its release, "Dangerous" was the top country album in 62 countries, as well as the overall top album in the U.S., Australia and Canada. 
With 30 tracks on one album, it seems almost impossible to avoid replication or parallelism within some of the songs. However, Wallen has done a fantastic job steering clear of repetition on this record thanks to the level of personalization and individuality in the lyrics.
Most of the tracks on "If I Know Me," Wallen's debut album, sound pretty cliche and watered down, most likely in an attempt to push the record into mainstream country. It's clear that Wallen and his team have taken a different approach with "Dangerous" and focused more on pumping personality and emotion into each song, rather than catchy tunes and worn out phrases. 
Tracks like "Sand in My Boots," "865" and "Somebody's Problem" have stood out as fan favorites, and they each follow the theme of longing and yearning that flows endlessly throughout the album. I felt this emerged as one of the clearest messages Wallen was trying to convey in his music, and it seems his fanbase can relate to what he is saying.
There is a surprising amount of sadness and sorrow displayed over the whole record; emotions which are perfectly represented through "Wasted on you" and "Quittin' Time." Wallen has a deep, textured sound to his voice; a piece that works well with such personal lyrics, and adds the perfect amount of authenticity to his music.
Another topic displayed in "Dangerous" is just how much pride Wallen has in where he's from. "More Than My Hometown" paints a picture of a guy being in love with a girl, but isn't willing to turn his back on the place where he grew up in order to continue a relationship with her. "Rednecks, Red Letters, Red Dirt " also follows a similar suit as the East Tennessee native sings about heading back home after being away too long. He states that when he needs to find himself, there's only three things that can do the trick; Rednecks, red letters and red dirt roads.
"Livin' The Dream" clearly conveys Wallen's struggle to find a balance between his fame and his hard partying lifestyle as he sings 'There's a stranger in the mirror / But accordin' to the pictures / I'm a rockstar, in and out of cop cars / Livin' out a suitcase, trashin' hotel bars'.  
Don't be fooled, though. With 30 songs, there's still plenty of space for the upbeat, party songs that Wallen is known for. The title track is home to one of the catchiest choruses on the album, followed closely by "Somethin' Country" and "Country A** S***" which both quickly rose as fan favorites due to their memorable melodies and clever lyrics.
The tracks that have emerged as frontrunners on my list of favorites are perhaps the underdogs of the album. They're the ones that have found a middle ground between the slow and sorrowful tracks, and the upbeat party side of the album. "Outlaw" features East Dallas songwriter Ben Burgess, who is credited with writing Wallen's hit song "Whiskey Glasses." Other personal favorites include "Wonderin' 'bout the Wind," a song that perfectly captures the aforementioned feeling of longing, and "More Surprised Than Me" in which Wallen belts the lyrics "Must of done somethin' right, somethin' right In another life / 'Cause nobody buys it when we walk in / They say there ain't no way that she could be with him / In a world where nothing is what it seems / Ain't no one more surprised than me."
"Dangerous" truly boasts a double album feeling. Between the party tunes and the sorrow filled songs, listeners are given polar opposite perspectives on life, love and heartbreak. Though lengthy, the record has clicked with the public, especially the younger generations. It wouldn't come as a surprise if "Dangerous" is a frontrunner for country music's album of the year. 
 4/5
About the Contributor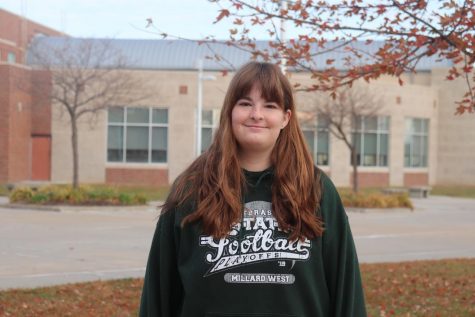 Tenley Wright, Chief Photographer
Tenley is a senior and this is her third year as a part of the Advanced Journalism staff. She can usually be found on the sidelines at any sporting event...