Battle of Q Street
Wildcats take on the undefeated Patriots in week three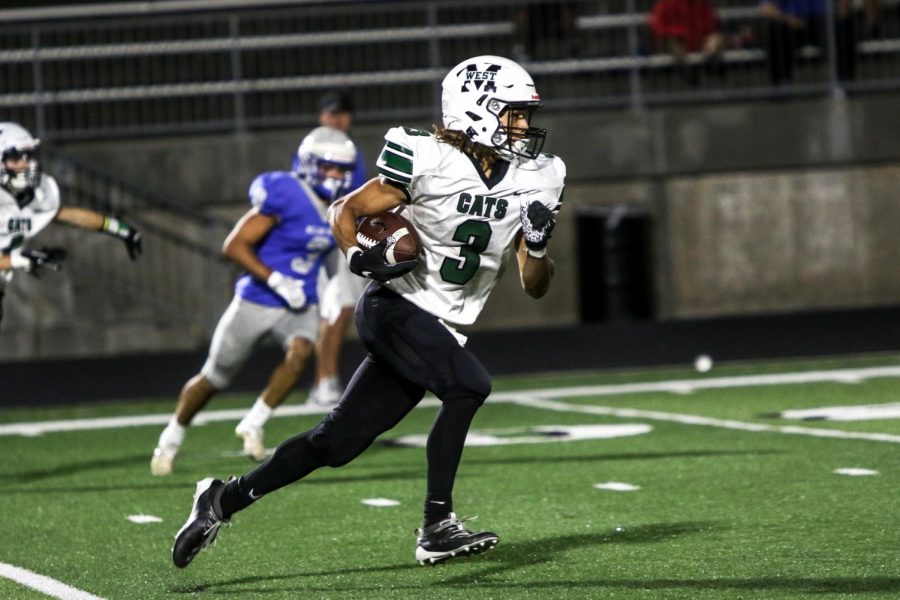 This Friday, number five ranked Millard West matches up against their biggest rivals, number three Millard South.
The Patriots are still undefeated through two weeks, with wins over Millard North and Elkhorn South, the Patriots have the momentum in this game for week three. The Wildcats defense stepped up last week against Millard North and held them to only 7 points for half the game, with the explosive Patriots offense on the field Wildcat players like senior linebacker Brecken Wallace and senior safety Kaden Williams need to make their big plays happen to slow down Millard South.
Millard South senior quarterback, Air Force Football Commit, TJ Urban passed for over 120 yards last week and the team rushed for 115 yards. Millard West defense has allowed 44 points this year but looks to slow down the offense.
"We have made coverage changes and adjustments with linebackers to lock up receivers and prevent long outside runs," Williams said. "This week we should have our starting quarterback back on the field, which puts our team in a better position to win."
This week, senior quarterback, Jacob Jones will be back to play and control the offense. His presence helps the team in so many ways and brings much to the table.
Jones was out last week versus Millard North with a knee injury. Tryston Harms led the offense instead, but Jones will be back against the Patriots. The team flows better and runs smoother with him on the field.
"I'm excited to be back for this game because Millard South is a tough team and we know it," Jones said. "Scoring early and fast, as well as our quick tempo will help us in the game."
Millard west has to keep the momentum for most of this game to stay in the lead. Millard South's offense is explosive, but the Wildcats defense is confident they can stop them.
"As a team we have stayed very focused this week and everyone feels ready to take the field," senior defensive lineman Ryan Kocovsky said. "We know we have to shut down their offense before the score runs up."
Millard West seems very prepared for the (2-0) Patriots this week. From the strong defense to the powerful offense the team is ready to win the Battle of Q street This will be a signature win for the Wildcats if they can come out on top, and ranking them above Millard South. The Wildcats host the Patriots at Buell Stadium on Friday, September 11, at 7 p.m. The game will be broadcasted live on the Millard West STRIV channel at https://striv.tv/channel/millard-west/ .
About the Contributor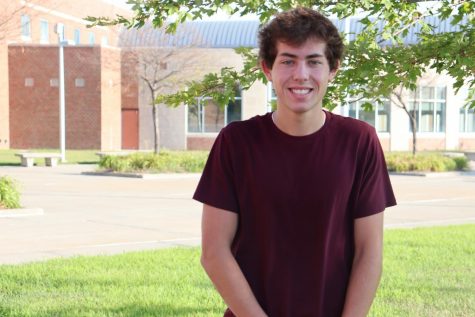 Noah Walls, Staff Reporter
Noah is a senior at Millard West and this is his third year in Advanced Journalism. Noah enjoys covering sports through broadcast and written stories....