District Basketball Preview
The last games have been played, winners and losers lineup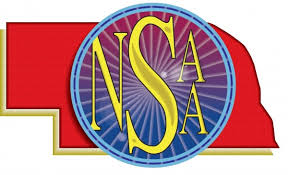 Cody Bennett, Sports Director | Executive Striv Producer
February 28, 2020
On February 21st, the talk of the basketball community was the Omaha Central vs. Millard North for one of the last games of the season for both teams. A tale of when an unstoppable force meets an immovable object. The game, which went into overtime, was a great showcase of what both top teams have to offer, Omaha Central came out on top with a last second layup and Central took the top spot in the bracket. 
Due to the placement of the teams, the district matchups have different seedings for their brackets (7 in total), For the "A-1" bracket, Bellevue West takes the top seed and the first round bye while #3 North Platte and #2 Lincoln Southeast battle it out and #4 Norfolk takes on #5 Lincoln High. Somehow Lincoln squeezed their way into the bracket, being 3-18, Norfolk should have a field day with Lincoln and move on to face Bell West. Bell West should move on and win Districts no problem in their pool and seed high in the State bracket. 
In the second bracket we have #1 Millard North. They went on a tear this season before losing to Omaha Central in overtime. 20-3 was their final record before they moved onto districts. Central seems to be the only team that can tame the Mustangs so far so they should not have any problem blasting through their end of the bracket and be District Champions. Kearney or Columbus need to be ready to face the unstoppable object of Millard North in the Finals, if not they will be going home empty handed.
Another bracket that should be an easy win for the one seed that is the leading team, Omaha Central. One of the only three teams that took down North this year, allowing for a 19-3 record and securing their #1 seed in bracket play. Gretna and Lincoln North Star compete for a spot in the finals, while Central has a first round bye and #4 Elkhorn South and #5 South Sioux City face off for a spot in the semi-final. 
The next bracket now allows some wiggle room for teams that find themselves in a lower seeding. Omaha Westside leading the ticket with a 16-6 record and will face the winner of #5 Omaha Bryan or #4 Omaha North. Winner of that semi-final will face the winner of #3 Millard South and #4 Papillion La-Vista. Millard South could pull an outstanding upset in the semis, but they need to be an ace on the court. 
17-6 Papillion La-Vista South leads the ticket in our next bracket which houses our very own Millard West Wildcats currently seeded at #3. The Wildcats face #2 Elkhorn, which will be a very interesting and aggressive game, West could pull the upset, but they need to play exactly like they did during the match against Millard North. If not, Elkhorn will move onto the finals. Lincoln Northeast should blast through 2-20 Fremont and face La-Vista South. 
Creighton Prep leads the ticket once again against Lincoln East. Looks like an easy win on paper, but East really fought for a spot in a bracket, wouldn't be surprised if that game doesn't end with some drama. While #2 Grand Island and #3 Bellevue East battle it out for a spot in the finals.
This last bracket is where most fireworks could explode. Omaha South wins the #1 seed with a 17-5 record and face #4 Omaha Benson. An easy matchup for them, but on the other side we have #3 Omaha Burke and #2 Lincoln Pius X, a very even match for both sides, and a must-see district game. 
Most games will be played out on Feb. 28th and 29th to allow the first round teams to catch a break before the match of their high school career. 
About the Writer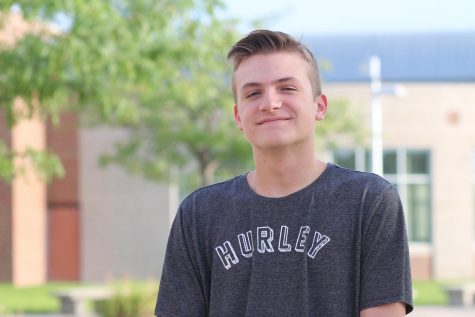 Cody Bennett, Sports Director | STRIV Executive Producer
Cody is a senior and on his third and final year on the Catalyst staff. Throughout his career, Cody was on staff for a Pacemaker Finalist and won 7th in...