Wildcats fall to the Warriors
Millard West and Westside square off in a one sided game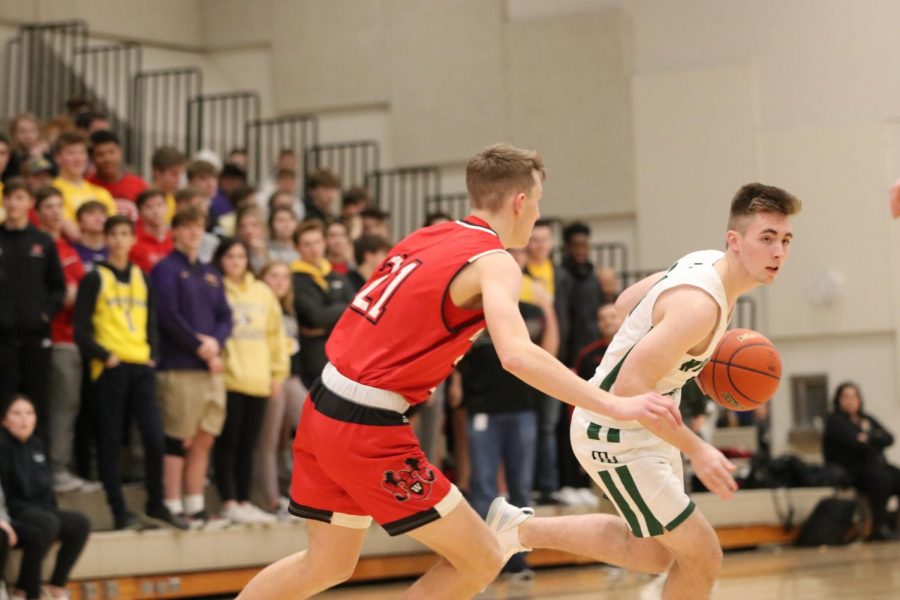 On Friday, January 31st, Millard West and Westside's Boys Varsity Basketball teams faced off in the first game played since the tragic death of Kobe Bryant. Both student sections honored his legacy by making the theme for the game purple and yellow. 
Westside came into this game at 9-5 while the Wildcats were 6-7 and trying to get back on the winning track. Millard West knew that the fast paced offense of the Warriors, led by senior Patrick Ngambi, would be tough to defend against. The Warriors have been known all year for getting teams in the fast break and using their speed to make open shots. That is something that West knew they had to be ready for.
On the other side, most of the Wildcats offense this year has come from junior Dominic Humm, but that would not really be the case today. Millard West has struggled on defense all year, not always doing their assignments, and turning the ball over. 
The first quarter had many momentum shifts. Westside started on an 8-2 run led by two big threes by senior Carl Brown. He would later finish with 15 points. Senior Zach Olson for the Wildcats would get them back in the game, and he finished with a team high 15 points. Every time Millard West would get some momentum though, Westside would answer. The game was  fast paced in the first quarter, with both teams scoring fairly early in the shot clock. The first quarter was pretty competitive, ending with a 17-12 Westside lead. 
The second quarter is when senior Jadin Booth took over for Westside. He scored strong in the paint as well as making a lot of jump shots. Sophomore Payson Gillespie made a three with 2 seconds left in the first half, which really gave Westside all the momentum.  Westside outscored Millard West 19-13 in the second quarter, giving them a 36-25 lead at halftime. 
During halftime, the student sections did a yearly tradition of a rock paper scissors game. They battle for the coveted trophy every year, and it's something both schools look forward to. It was very intense, came down to the wire,  and had to go into a tie breaker. Millard West ended up winning and took the trophy back for their student section. Everyone in the student section wanted to take pictures and selfies with it. It really is a tradition that the schools want to win every single year. 
Millard West came out of the break more determined to get back into the game. Junior Evan Meyersick and junior Ryan Larsen were all key scorers in the third quarter to help Millard West score more in the quarter. Their defense just had no answers for the high flying Warriors offense though. The highlight of the third quarter was when Brown made a one handed dunk, and the student section exploded. That's the point where Westside really just took over. Westside still outscored Millard West, this time 21-18, giving them a 57-43 lead at the end of the third quarter. 
Westside completely took over in the last quarter of this game, outscoring Millard West 31-23. For the Warriors, Booth finished with 21, sophomore Chandler Meeks finished with 13, and sophomore Reggie Thomas would finish with 12. Westside ended the game with five players scoring in double digits, and Millard west had four. Westside scored a lot in the paint, including some tough jump shots and floaters. Every player for Westside contributed in some sort of way, and that is why they are so dangerous moving the ball and scoring. Westside ended up winning the game 88-66. 
There were a lot of fouls in this game, both teams having bonus shots throughout the game. Westside shot 78 percent from the free throw line while Millard West only shot a mediocre 64 percent. Westside was just too much on this Friday night for the Wildcats. They move on to 10-5 and are in a prime position for a run come state championship time. 
Millard West however, moves to 6-8 and needs to start winning if they want to get back into contention for a state championship berth. It will be very hard though, with some tough games coming up including a matchup against 15-2 Millard North with 5 star recruit Hunter Sallis next Friday at Millard West at 7:15 PM in Wildcat 1. 
About the Writer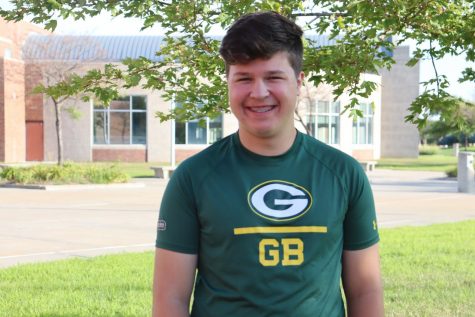 Jonathan Willis, Striv Executive Producer
Jon is a senior and this is his second year on the Catalyst staff. He loves sports and spends most of his time watching and studying them closely. He commentates...