Practice makes par-fect
Varsity girls golf uses virtual golf improve during the off season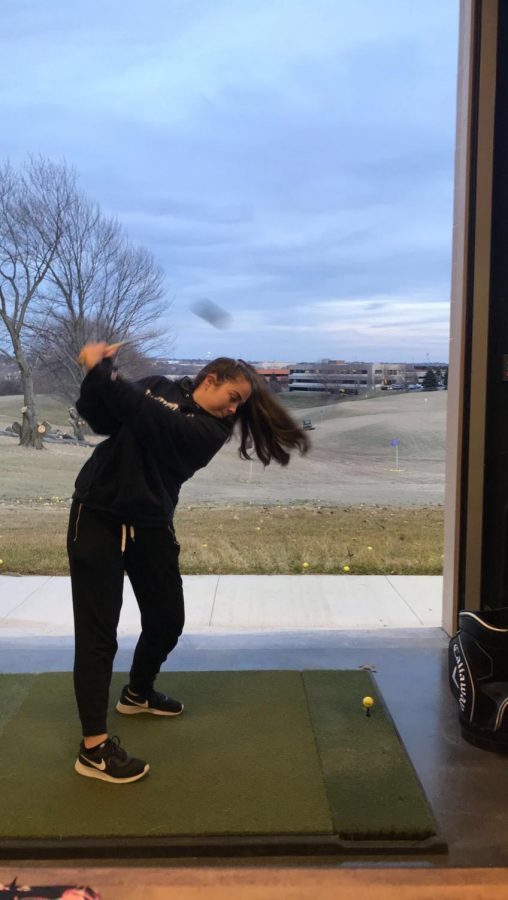 The girls golf team worked hard to improve and practiced by participating in virtual golf at Miracle Hills. They have practice every Wednesday in hopes of seeing great results when the season starts back up again.
Virtual golf is not as complicated as one may think: the players hit the balls out of a building with open garage doors that face a small course. The building that they hit the balls out of has sensors that sense how high and how far the ball goes. All they have to do is bring their set of clubs and download the Toptracer app so that they can keep track of their progress.
When they hit the balls the sensors sense where the ball would go in real time as if they were on a real course. All the data shows up on a screen and this also helps them keep score.
"I play virtual golf instead of regular golf because it is too cold to play outside and virtual golf provides a warmer place to practice," sophomore Madison Harvey said. "I have already done one eight week session and have just started another."
The main purpose of this is to keep their swing consistent so they do not feel stiff when the season starts up again. In past years, they didn't have this opportunity so when the season started back up they had to get used to their swing again, which took a lot of time. With virtual golf they can become even better without having to take a step back. 
The players like it because they have an opportunity to practice when they normally would not be able to because of the weather.
"You can play courses from all over the world and the monitor will show where each of your hits would have gone as if you were actually playing there," sophomore Lauren Vanderholm said. "The information is transferred to a program that lets players see where that hit would have gone in real life."
The coach learned about this through flyers that Miracle Hills gave out. It is a good resource to have because a lot of the girls do not have other ways to practice, like indoor swing areas at their house. The coach hopes that they continue to do this in the future so that they can compete with some of the higher level competition.
"It is not mandatory for the girls but if they want to get better and to compete with the rest of the top players it probably is a must," coach Kent Speer said. "Like anything else, the more you do it the better you get. As long as you are doing it the right way."
Although they do not have to give up their time for this, they choose to because they want to get better and win their matches. This is something that they can all benefit from as long as they work hard.
About the Writer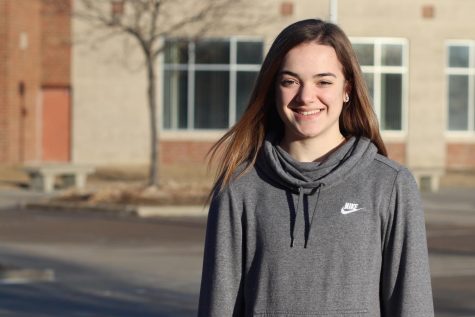 Peyton Busteed, Staff Reporter
Peyton Busteed is a sophomore and this is her first year in Broadcast Journalism. She is also involved in Student Council. In her free time she enjoys...