State Thespian Festival holds roaring 20s events
The Wildcats attend festival in downtown Omaha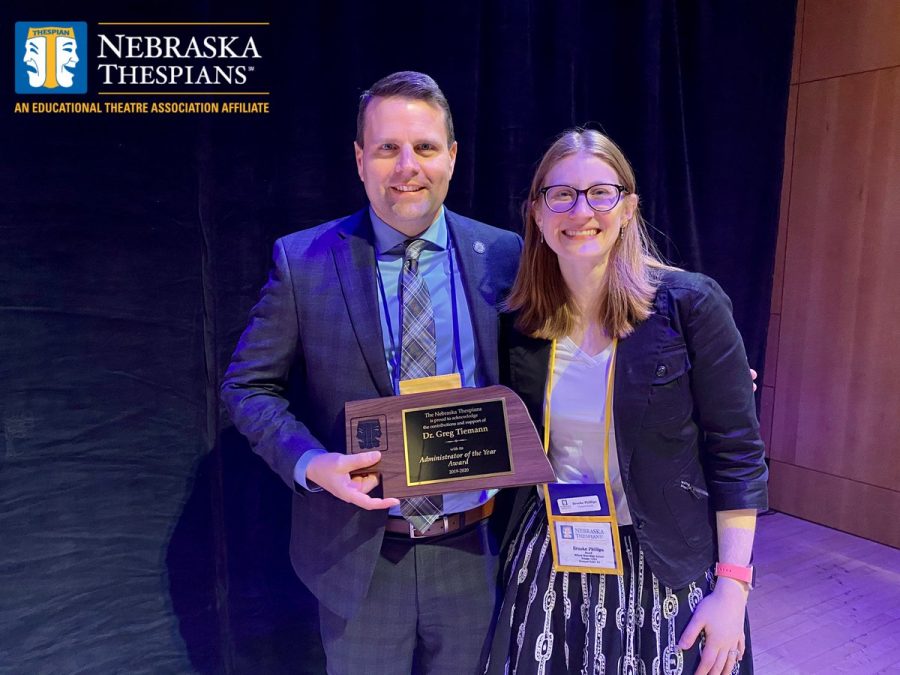 Every year, the state of Nebraska holds its annual State Thespian Festival. With hundreds of students gathering from around the state, they all show off their talent to inspire and impress other thespians. Students from Millard West attended the festival and worked together to accomplish many tasks and awards.
 This weekend-long event made it able for kids around the state come together and collaborate to put on a show like no other. Over 700 students gathered around the DoubleTree Hilton for a roaring 20s themed event. 
While thespians travel to the festival to show off their work, it is not a competitive event as they are there to inspire others and gain skills. The Wildcats finished off the festival with many achievements. Junior Josie Maw was State thespian officer, junior Edison Geiler was the Critic Works finalist and our State improv champions were senior Hunter Amos, senior Dylan Anderson, junior Anna Blumenthal, senior Sydney Lohr, senior Ceibhionn Stevens and senior Elaina Woods. The state improv team will be making its to the wall of champions.
"I think this event matters a lot because everyone gets to be themselves without being judged," junior Zane Peterson said. "Everyone has a place to express themselves and it is a super inclusive event."
Principal Greg Tiemann also won Nebraska Thespians Administrator of the year which shows all the great work done.
"I was very honored by the award," Tiemann said. "The honor really goes beyond me to the overall amazing theatre program we have at Millard West. Our students have an outstanding director in Mrs. Brooke Phillips and other staff who bring out the many talents and skills of our students and a great support from parents and the community."
While students were busy learning their play, they also received the chance to listen to some keynote speakers to learn how to better themselves on the stage and behind the scenes. They got to perform improv with their team, put together shows, perform improv and show off any other skills they attain.
"There were some very special guests," Director Brooke Phillips said. "There was the keynote Brian Curl, advocacy expert Jim Palmarini and EdTA Rep Hans Weichhart, EdTF board member Mark Drum, we had so much knowledge and expertise available to our students and teachers it was incredible."
The drama department has a lot of followers and support from all over. With support from administrators and other schools, the department strives to put on the best work that they can. 
"We should all be proud of what the theatre program does for our students and school," Tiemann said. "Drama is very important to Millard West. Whether a student is on stage as a main character, is a supporting cast member, is a musician, or works behind the scenes in a technical role, theatre stimulates thinking, creativity, emotional intelligence and expression. Students should do something they love and many take their talents to college and the professional stage after high school."
In a short five months, many of the champions will attend the international festival in Indiana to continue their passion for Journalism.
About the Writer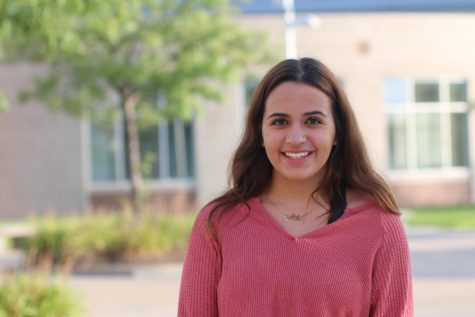 Natalie Eljamal, Online Editor
Natalie is a junior and is in her second year on staff for the CATalsyt. She likes creating broadcasts and taking pictures of sports. In her free time...