In "Kneed" of Recovery
Senior tells her story of a season ending injury
Hang on for a minute...we're trying to find some more stories you might like.
It was like any other day on the court for senior Madie Beninato, tying shoelaces and warming up for the metro tournament that day.
Beninato qualified for the tournament, a very important opportunity to show off her athleticism, but the day didn't end how she planned. 
After a couple of games, Beninato felt in control. While the opponent served, Beninato returned it short and she returned it right back, she sprinted to the ball, then it happened,
"I sprinted to get to the shot and the next think I knew, my knee had hyperextended and I slipped backwards and struggled to get up."
Senior Madie Beninato serves match point in the metro tournament, "Being in the Metro tournament, the pressure was on, but I felt right at home"
Beninato thought she tore her ACL, a common ligament torn in a human knee while slipping, hyperextending or falling. But unbeknownst to her, subchondral fracture occurred in her femur..
"I went to the doctor the next day and did an MRI, x-ray and an anterior compartment test to make sure that it wasn't my ACL," Beninato said. "The results came back a few days later as a subchondral fracture in my femur."
Subchondral fractures occur below the cartilage of the knee, due to the amount of stress and weight Beninato put onto her knee, she fractured one of the strongest bones in the human body.
Even with a fracture, Beninato didn't quit.
"I ended up finishing that match with a win," Beninato said. "Also I played three more matches that day, as well as breaking through my seed."
Even down and out Beninato does not give up in the face of injury. But with the injury comes with a cost, Beninato had to sit out most of the season, including most of the important dates and games.
"The doctor said it was one of the most rare things to happen to a teenager, since fracturing your femur in general is one of the hardest things to do," Beninato said. "Due to my injury, I had to miss out playing on Senior Night and miss out playing at state."
As Beninato steps back onto the court this fall, looming words from her doctor repeat in her mind, 
"I was wearing my brace when I was injured," Beninato said. "My doctor said that if I was not wearing that my knee would've blown out completely."
Sport is an amazing thing, Beninato sure knows that sacrifices, even it being an injury, always comes with getting better.
About the Contributors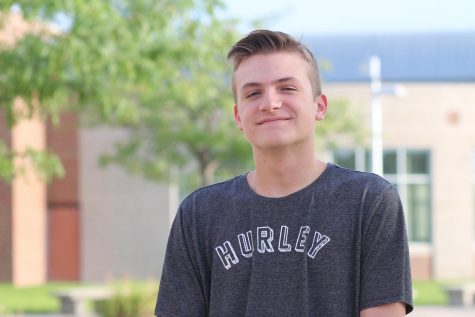 Cody Bennett, Sports Director | STRIV Executive Producer
Cody is a senior and on his third and final year on the Catalyst staff. Throughout his career, Cody was on staff for a Pacemaker Finalist and won 7th in...