Last Stop on the Road to State
Millard West had their A-1 District track meet as their season comes to an end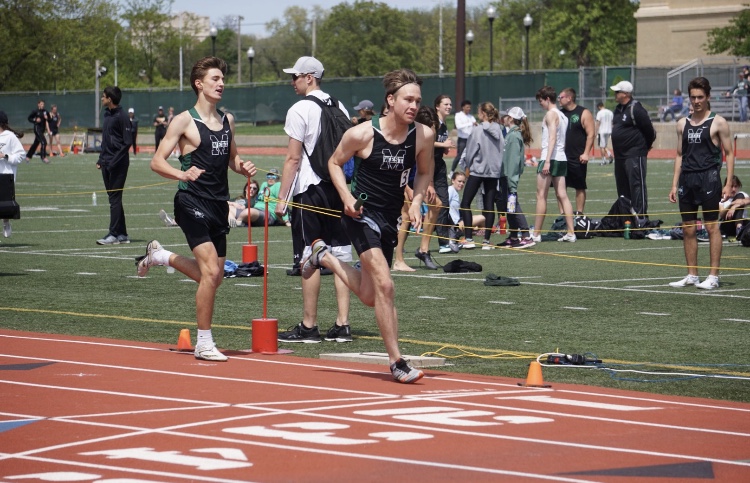 On Fri. May 10th, Millard West Track had their District track meet at Lincoln High School. Millard West placed third overall for both boys and girls in the A-1 Districts. The girls had a total score of 115 and they finished 59 points behind District Champion Lincoln Southwest. The boys finished with a total of 93, 86 points behind Lincoln Southwest.
A total of 17 boys from Millard West were able to place and qualify for State. The first State qualifier for boys was sophomore Aidan Berggren who placed third in high jump. Sophomore Kaden Williams was also a state qualifier in the triple jump since he had placed third in that event. Senior Patrick Carroll qualified for State in the shot put event after he placed fourth.
Boys tack had three people place in the 400-Meter Dash. Senior Gabe Anderson was the District Champion of this event and was able to qualify for State. Junior Kaedyn Odermann placed fourth in this category and also qualified for State. Junior Evan Bonner placed eleventh in this category. Millard West also had two athletes place in the 800-Meter run. Gabe Anderson placed third and was able to qualify for this event for state as well. Junior Anthony Miller placed eighth in this category.
"I was very excited to qualify for three events this year which is a big change from only qualifying for one event last year," Gabe Anderson said. "The major things I need to work on are starting the 400 since I am one of the few runners that doesn't use starting blocks. I also need to work on keeping up with the leaders in the 800, so that I am able to place in that event."
Millard West also had three boys qualify for the 1600-Meter run. There were a total of three athletes that placed in this event. Senior Mason McDonald placed first and was the district champion of this event. Adam Murphy was close behind placing third. Both were able to qualify for state in the upcoming week. Senior Connor Hayes placed fifth, but he should go to State as an additional qualifier. In the 3200-Meter run, Millard West had three people place. Mason McDonald placed second and qualified for State. Adam Murphy and Connor Hayes finished fifth and sixth in their category. Millard West had many outstanding results for their long-distance runners.
"It was nice to get a win in before state," McDonald said. "I tried to focus on winning the 1600 and 3200 because they are both easy for me. They gave me confidence going into the state meet."
The day continued for the boys and went into the relay races. In the 400-Meter relay, Millard West students juniors Dalys Beanum and Kaedyn Odermann and sophomores Will Ekborg and Zach Coleman placed third. They all qualified for state in this event. In the 1600-meter relay, Wildcat athletes Gabe Anderson, Dalys Beanum, Will Ekborg and Kaedyn Odermann were District Champions. They finished first and are now on the road for state. In the 3200-meter relay, senior Ayden Larson, sophomore Tyler Matrangos, sophomore Dustin Hatch and Anthony Miller were all state qualifiers in this relay. They were able to place second adding to another success for Millard West.
"Our relay is very much ready for state because we have been improving our time every meet," Anderson said. "Our coaches will tidy up our handoffs this week, and we will be ready for the state 4×4 on Saturday."
Millard West Girls track started off their day with senior Taylor Kucks tieing with senior Aleni Stoakes from Lincoln Southwest for fourth place in the pole vault event. They both are qualifiers for State. Senior Shelby Bergholz placed fourth in the girls high jump and is on her way to State. We had three girls place for long jump including freshman Sadie Millard, sophomore Lindsay Adams and freshman Emily Holl. Millard placed first, Adams placed fourth and Holl placed fifth. Millard and Adams are State qualifiers while Holl is an extra automatic qualifier. Sophomore Lainey Mally and junior Kylie Grause placed third and fourth for girls triple jump. Both were able to squeeze their way to State. The Wildcats also had two athletes, senior Lauren Richter and senior Ryleigh Warren, qualify for state in the discus throw event. Richter was the District Champion of this event and Warren came in close placing third. Millard West had a lot of success in their field events.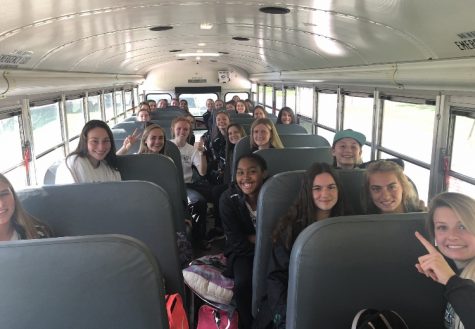 "It felt really good to place in my event this year," Lauren Richter said. "Last year, I didn't qualify for State and then to come back and win my event made me feel like all my hard work had paid off."
The girls continued the day with the 200-Meter Dash where Sadie Millard, seniors Emma Nyffeler and Sydney Miller all placed. Miller placed third and qualified for State. Nyffeler and Miller placed sixth and eighth, and the are additional State qualifiers for this event. All three girls placed in the 400-Meter Dash as well. Millard placed third, Miller placed fifth and Nyffeler placed sixth. They all qualified for State in this event as well. In the 800-Meter run Millard West had three people place. Junior Alex Koza and senior Devyn McDonald placed fifth and sixth, and they are additional qualifiers for State in this event. Sophomore Molly Bies placed ninth in the 800-Meter run. In the 1600-Meter run, the Wildcats were able to take seventh, tenth, and twelfth place. Senior Abby Heffner placed seventh and is an additional qualifier for State. McDonald and junior Katherine McNulty placed tenth and twelfth. Millard West had three girls place and qualify for State. Heffner placed fourth, sophomore Eva Gilbreath placed sixth and junior Katherine McNulty placed seventh.
"Right now I am ninth in the state for the 400 meter dash," Nyffeler said. "In order to place I have to be in the top eight so I need to drop my time around four seconds on Friday."
The Wildcats had a successful day in the hurdle events as well. In the 100-Meter Hurdles, sophomore Lindsay Adams placed second and sophomore Jastiny Jackson placed seventh. Both are qualifiers for State. Lindsay Adams also shined in the 300-Meter hurdles by beng the District Champion of that event. Senior Shannon Wurtele and Jastiny Jackson placed fourth and eighth and both are moving onto State.
For the girls 400-Meter relay, Millard West came in second. The runners in this relay were junior Isabella Latenser, Adams, Nyffeler and Wurtele. This team qualified for State as well. Millard West also came in second for the 1600-Meter Relay. Nyffeler, Wurtele, Holl and Miller all qualify for State in this event. Senior Carolyn Hudek, Wurtele, Devyn McDonald and Heffner came in third for the 3200-Meter relay, and all four girls qualified for State in this event.
"In order to place in the 4×4 we have to drop our time by about four seconds which should happen," Nyffeler said. "We ran three to five races beforehand at the district meet, so our legs were very fatigued."
37 Wildcat athletes were able to move on as state qualifiers. There were 17 boys and 20 girls that qualified for state this week. The state track meet starts on Fri., May 17 and ends Sat. May 18 at Burke High School.
About the Contributor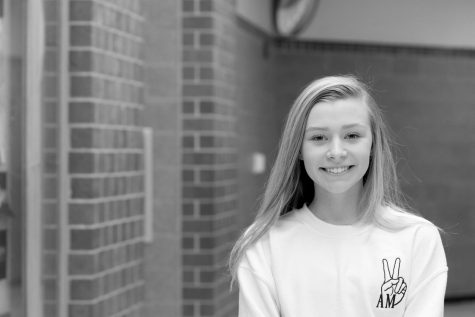 Isabella Nilsson, Staff Writer
Isabella Nilsson is a sophomore and this is her first year of Advanced Journalism. She likes doing stories about student life and taking pictures. She...