Personas in Today's Music Industry
Destiny Cyrus, Stefani Germanotta, Ella Yelich-O'Connor.
These seemingly normal names are most likely not known who they are, but if you heard what they go by, you'd be shocked to know that almost everyone recognizes them. Destiny Cyrus is not another sister of "Miley", she is in fact "Miley" herself, who legally changed her name after the hit Disney television show, "Hannah Montana." Stefani Germanotta is better known as the ever fierce "Lady Gaga," and Ella Yelich-O'Connor is known as the alternative artist "Lorde," songstress who wrote and released "Royals" in 2013. Some popular artists change themselves to be more attractive to the public's eye. Others change themselves to create a veil of privacy for their off stage lifes. And a few just need a new beginning.
Ashley Frangipane, better known by her moniker "Halsey", created her stage name to be somewhat an alter ego of the very real Ashley. Frangipane grew up in New Jersey and spent some time in New York while she was growing up and she lived there for a period in her late teens, and while I say lived I mean survived. She had planned to go to college for the fine arts, though unable to afford it, she enrolled in community college with a major in creative writing. "Halsey" says that she lived with stoners in the basement for awhile, because of her financial issues. During this time, music became "Halsey's" way to make money, originally having many names she went under, but "Halsey" stuck.
By rearranging the letters in her name into a different order, she shows that while she incorporates part of herself into her music, most of its a metaphor; a sleight of hand of the hand if you may. She tells stories of dark allies, new york pimps, drugs and love.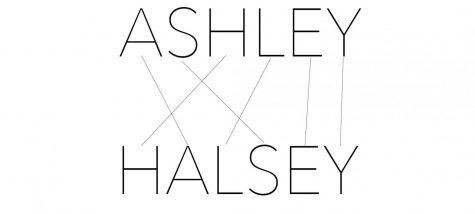 Her music, adapted from poems she wrote as a teen living in Brooklyn, turned into the debut album known as Badlands. Some truth lies behind her lyrics, but the stories she tells aren't just her own. They stem from what she saw in her days in Brooklyn. Ashley's past experiences come to life through the dark alternative music "Halsey" releases.
Another well-known artist who doesn't use her given name is "Lana Del Rey." Unlike "Halsey", "Del Rey" tried to make music under the name Lizzy Grant, short for her real name Elizabeth Woolridge Grant. She grew up in a small town, Lake Placid, New York, and went to a private boarding school in Connecticut.
When success did not know the name of the blonde folk-pop songstress' first album, Grant reinvented herself to be more intriguing and interesting.
"Lana Del Rey."
She, on the other hand, is a trailer park queen who uses sometimes vulgar ideas and actions in her lyrics. Before settling on "Lana," she had tinkered with other names such as "May Jailer." She finally adopted "Lana" on a trip to Miami in part for its remembrance for coastal glamour.
These two personas were almost complete opposites and when fans found out, some lost faith in "Lana" and her music. They felt betrayed after finding out that their favorite artist lied about her background. Well, not lied, but made them believe she was just like them, only to find out she grew up with money and attended private school.
One day she was Lizzy Grant, the blonde singer who performed private Wall Street parties, and the next day she was "Lana Del Rey," a dark alternative popstar; a remembrance of Old Hollywood and trailer park glam.
Reinventing oneself like "Halsey" and "Del Rey" have done could be used as marketing ploy to attract interest from fans and others who will relate better to another type of person. Art is anything you can see, hear and watch. They used this not so new artform when they changed themselves for fame. They molded a stage persona with the most interesting parts of themselves and have shown a new side to the art of making music itself.
The struggles that fame brings makes the sacrifices of people not knowing your real name small as many artists have shown. When done correctly, this can greatly improve ratings and catch listeners attention on the radio, who are always looking for something new and fresh.
About the Writer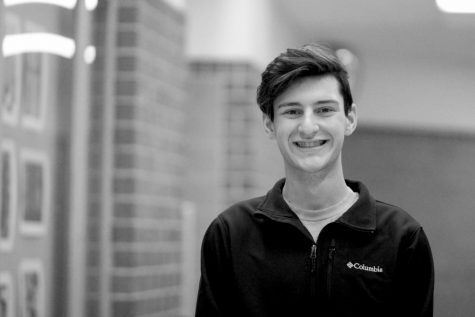 Trevor Lueck, Staff Writer
Trevor is kicking off his third year in journalism as a senior. In his last year, he enjoyed writing columns, hard news, entertainment reviews and producing...