Cats and Coffee
A new experience in downtown Omaha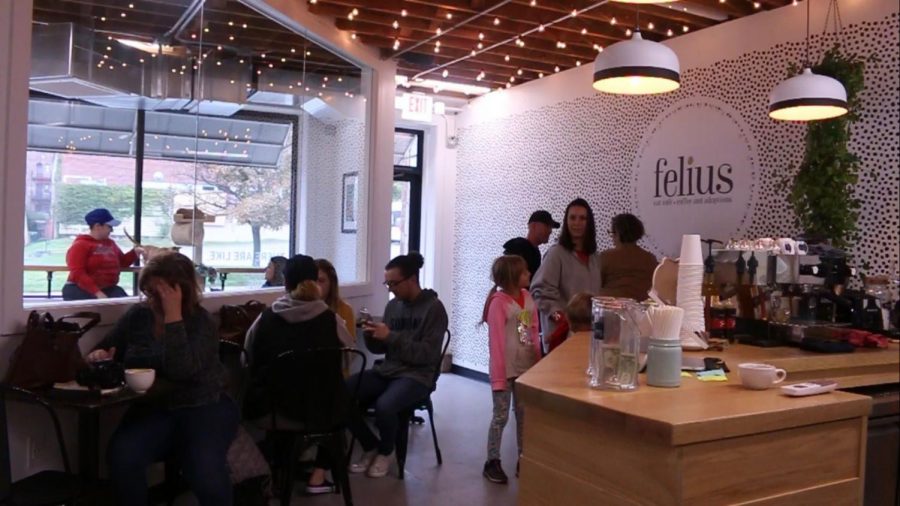 A new "hidden gem" has recently opened in downtown Omaha, Felius cat cafe. Located at 24th and Landon Court near the heart of downtown Omaha, Felius offers a unique experience to draw in people both young and old from all over Omaha.
Felius is a non-profit organization that helps clear crowded animal shelters and decreases euthanasia rates. Every purchase, including drinks, food and the entry fee into the cat room, helps fund-raise more money to reach their goal.
All the cats in the cafe are adoptable and anyone willing to take one home has to go through an adoption process with Wag. The process consists of a background check, home inspection and a small amount of paperwork.
Wag, one of their business partners, supplies them with cat food, litter and toys. Felius's other partner, Muglife provides them with a variety of coffees and specialty drinks for the customers.
The idea of Felius is just as unique the building. Without knowing what was happening inside, you might think that the huge cat mural on the outside wall would be out of place, but this creative cafe is the perfect place for it. The vintage string lights across the ceiling and the textured dominate wall are some of the little things that creates a cozy feeling inside.
The cat room consists of a tree, many small beds and blankets and a wooden wall that has many different levels for the cats to jump up onto. The cats seemed content while running around playing, and they were being well taken care of with full food and water dishes. One of the baristas came in to check on the kittens.
Felius is trying to attract everyone, in order to do so they installed a new air vent system that separates the main cafe area with the cat room. This allows people with allergies to come in to enjoy the cats as well. There is a wall with a large glass window that separates the cat room from the main area. Another precaution that helps keep the cafe clean is the rule that you have to wash your hands when entering and leaving the cat room.
About the Contributor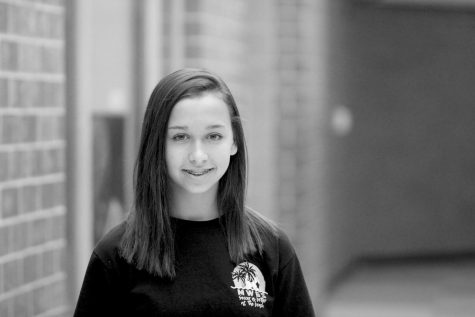 Kiersten Watkins, Staff Writer
Kiersten is a sophomore and this is her first year on the Advanced Journalism staff. She enjoys taking pictures of different activities. Along with journalism,...