A Game To Remember
Varsity softball team sets new personal record in an epic gam
Hang on for a minute...we're trying to find some more stories you might like.
Millard West Varsity softball sent balls soaring up and over the fence in their game against Omaha Northwest High School. In total, the girls took five dingers home with them, breaking the previous record of four home runs in a single game.
At first, it seemed as if it might be a slow game since by the end of the first inning, the teams had each scored 2 points and neither was ready to give up.  Prepared for the long haul, family and friends settled back into their seats, pulled out snacks and watched with intent.
However, the second inning was a completely different story. Senior Lexi Black got the ball rolling for Millard West after hitting the first home run of the game.
"When you hit a home run you can just feel the feeling off the bat," Black said. "Right when it hits the middle of the barrel, a feeling of relief comes over you ."
Spectators were blown away after three West players hit dingers back to back in the third inning. They scored in total 6 points gaining the upper hand, they held tight to their lead and refused to let go.
Thanks to senior Ashton Johnson, who had five strikeouts that game, they were able to not only keep their massive point lead, but were able to add on to it and completely dominate the team in the third inning. They scored another 7 points and hit another two home runs made by sophomore Delaney Richardson and freshman Ava Rongisch.
By the end of the third, the coaches and umpire had to decide whether or not to put the mercy rule into play. Which states by the end of the third inning if a team is winning by a 12 point difference or higher to call the game. With a 13 point lead, the coaches agreed to call the game.
"I think we have a special team,"  Richardson said. "We all really play well together and anyone would be willing to do anything for each other."
The girls credit their win and new record to their close ties rather than just one person. Despite only have played together for such a short time, the girls have already developed a special bond.

About the Writer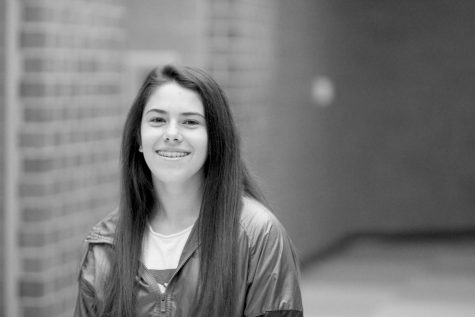 Delaney Aikins, Staff Writer
Delaney is a sophomore in her first year of Advanced Journalism. She enjoys writing feature and opinion stories. Aside from writing stories, she involved...