Call Me By Your Name Calling Everyone to the Screens
This new, foreign film has left has left an impression around the world
Hang on for a minute...we're trying to find some more stories you might like.
Call Me By Your Name was hands down one of the most tasteful, elegant films ever to grace cinema screens. Being set in a home in the northern Italian suburbs, the scenery looked as if it was painted so gracefully by Claude Monet. The reigning piano sets the mood perfectly. The love affair between a 17-year-old boy and an older scholar tugs on the audiences heartstrings.
In a beautiful Italian villa, the Perlam residence is inviting Oliver (Armie Hammer), an American scholar, to further his learning. Father, Mr. Perlman (Michael Stuhlbarg), is a professor in Anthropology. Oliver catches the eye of young Elio Perlman (Timothée Chalamet).
In the beginning of the love story, Oliver and Elio do not share the mutual feelings of love for each other. Although they spend time around the Italian town and are in rooms next to each other, they are seen making nonstop snarky comments to one another. This all changes when they spend a day they spent together venturing around town. Elio and Oliver ride their bikes to a secluded spot Elio attends regularly and find themselves falling for each other in the solitude moment of wandering through nature.
Elio and Oliver try to set aside time for each other without taking Oliver away from his work with Mr. Perlman. They spend early mornings out together and sleep with each other at night being very cautious they don't make their admiration towards the other obvious to the public eye.
As the saying goes, all good things must come to an end. At the end of the summer, Oliver is done with his learning experience and must return to America. This marks the goodbye between Elio and Oliver, but not before they spend a few days adventuring Italy and spending genuine time with one another, which was encouraged by Elio's mom Annella Perlman (Amira Casar).
Arguably, the most touching part of the movie is when Mr. Perman shows his intuitiveness of the relationship between his son and his scholar. Although this film is set in 1983, Mr. Perlman has more of a modern feel about his sons sexual orientation and lets Elio know that he has his family's support and that what he and Oliver had was something to hold on to.
Being based off of the novel Call Me By Your Name written by André Aciman, director Luca Guadagnino pieced together a brilliant film using a combination of American and European actors and actresses. For being an independent movie, it has taken the world by storm. Rated R for sexual content, nudity and some language, this flick may not appropriate for younger audiences. Being a love story about two men may stray away some, but others will only see it as a love story.
Along with elegant piano and strings music, the Call Me By Your Name soundtrack contains a variety of  80's American and European music alike. The contrasting genres of classical and 80's pop sets a charismatic tone throughout the film making the soundtrack diverse yet refined. This story makes the viewer see and feel what it is like to truly be in love, no matter the sexual orientation. The way Oliver and Elio interact and fall in admiration more and more each day brings different emotions to the table. No matter who attends the theater, the feeling of gratitude and appreciation for loved ones will be present.
*****/5

About the Writer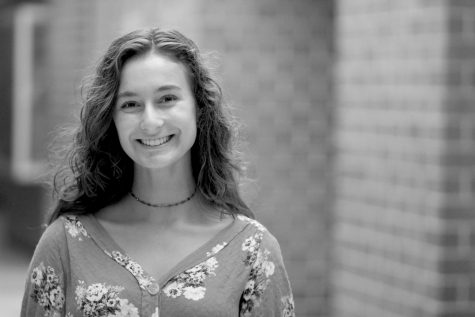 Kaitlyn Willard, Feature Editor
Katie is a junior and this is her second year writing for the CATalyst Newspaper and broadcasting for the MWHS Wildcat News. She enjoys writing opinion...