Paving the way for youth officials
Freshman umpires softball games as a hobby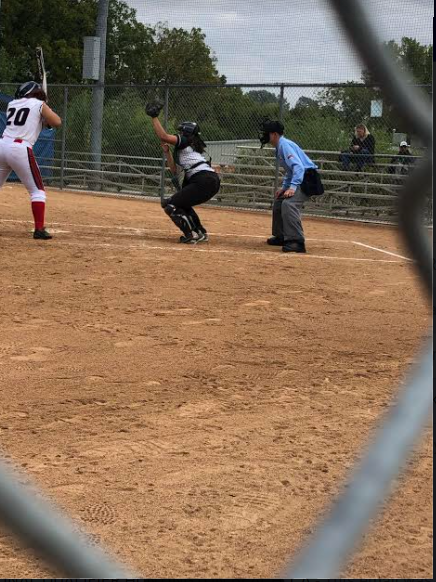 "Strike three, you're out!" 
Umpiring softball games is not just a seasonal job for freshman Landen Swift, rather, it is a passion of his. He has now been umpiring for four summers.
Swift has been around the sport of softball since he was little. He would always go with his mom and dad to watch his sister play. Swift became interested in umpiring when he was at a softball tournament in York. One of the umpires at the tournament came up to him and asked if he wanted to umpire in Omaha for the Ralston Rec League, and he gladly took the opportunity. 
He attended many umpire clinics before he umpired his first game. These clinics taught him the rules of the game and how to make certain calls. They also taught him the appropriate hand signals to use.
Since then, Swift has grown to love umpiring, and he encourages others to get into the summertime job. He continues to attend as many clinics and camps to become a better umpire.
"I love umpiring because it is a nice summertime job, and knowing with the shortage of umpires, the game needs me and others," Swift said. "I love to try to encourage others to be like me and tell them anything is possible."
In the summer, he usually does 15 tournaments starting in the first week of April and going to the last week in July. Starting in August and going through October, Swift is busy umpiring high school softball games, with the hope of being selected to be an umpire at the district tournament.
There is an intensive process that Swift had to go through in order to be selected to do district games. First, he had to pass an open-book test that was untimed to be able to do varsity-level games, and he had three weeks to get it done before the season started. In order to be selected for Districts, Swift needed to umpire at least seven games throughout the high school season, and evaluators would give him feedback to improve, while also determining if he would be a good fit for district games. Before Districts, he had to pass a second test, where he could use the rule book, except this one was timed for an hour. 
He accomplished that goal last season, when he got the call from the person in charge of softball for the state, Dan Masters. He was selected to do the District A-3 game between Omaha Benson and Omaha Northwest. Even though he knew it wouldn't be a high-level game, he was still eager to do it. Although the state doesn't allow umpires to officiate the state tournament until after they graduate from high school, this is still a goal that Swift is striving to accomplish.
Connecting with the right mentors to help him grow as an umpire was a big reason why he accomplished one of his goals of being an umpire at the district tournament. His assigner, Jim Bewley, is excited about Swift's future doing games, and he is happy with how Swift has progressed.
"I have seen Landen from day one when he was walking around in a youth version umpire outfit," Bewley said. "This included a NCAA hat that was handed down to him. He was always watching umpires and he had the heart and desire to become an umpire. Landen has a future that will be seen at a high level down the road. His demeanor, the ability to accept constructive criticism and his desire to get better on every pitch makes him a sought after umpire by many assigners. If Landen sticks with umpiring, he will be working college games at a very young age."
His dad, Larry Swift, has also seen Landen Swift progress, and he thinks that Landen Swift has the right personality for an umpire.
"Landen has thick skin, which is a must have in your officiating," Larry Swift said. "Landen has established an unbelievable work ethic at such a young age. These types of experiences will help him as he gets older."
Landen Swift will continue to umpire many high school games for years to come. His next goals are getting to umpire a state tournament game once he's out of high school and to umpire a college game one day.