Project change
Senior takes third place in an opportunity unlike any other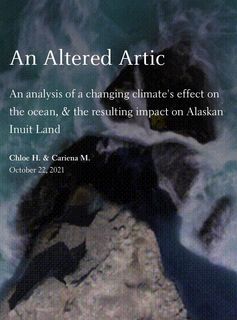 With goals of changing the world by spreading awareness of the severe struggles Inuit villages are facing on the coasts of Alaska due to climate change, senior Chloe Hackbart competed in the 2021 ArcGIS (Geographical Information Systems) StoryMaps Challenge for Restoring Our Ocean this year where those dreams became her reality. 
Over the past couple decades, Inuit homes along the coastlines of Alaska have been experiencing extreme economic declines because of how climate change has permanently impacted their communities. Their houses are literally falling into the ocean, and their surrounding lands are experiencing continuous flooding. Hackbart's mission was to create a StoryMap analysis of these occurrences and display what's happening in order to spread awareness and bring attention to these tragedies. 
Hackbart's inspiration first commenced last year when she attended a virtual international symposium about foreign affairs between the continents in the Arctic Circle. A speaker a part of this conference mentioned the effects of climate change on coastal villages and communities dealing with coastal erosion. Months later she learned about this ocean-themed GIS map contest and immediately took up the opportunity to compete. Her involvement through the Zoo Academy originally sparked her interest in these contests after a teacher encouraged her after noticing her significant interest in the arctic and the GIS program. 
"I wanted my maps to show people, who are probably unaware of it occurring, that Inuit communities are significantly struggling because of climate change," Hackbart said. "My main goal was to convey that these communities are experiencing extreme economic instability as a result. It is important to understand that even if you aren't experiencing changes in your day-to-day life as a result of climate change, other people and places are being greatly impacted by the repercussions of our changing climate."
Throughout this unique journey centered around such a technical project like this one, her mother, Becky Hackbart has been alongside Chloe Hackbart since day one. Knowing her daughter's ambition and self-motivational drive, her primary roles of support consisted of encouragement from the sideline. 
"Chloe is competitive by nature and gives 110% to anything important to her," Becky Hackbart said. "The subject she selected is one she is passionate about, which shows in the quality of the project and how well the project tells the story of the altered arctic and devastating impact on the indigenous people. Our roles as parents were mostly to listen, encourage, cheer her on and provide food for her marathon work sessions."
Along with this being an extremely rewarding experience, Hackbart has also learned to admire researching and exploring the various topics needed for her storymap. Through her devotion to diving deep in her research, she grew to love the learning process and applying it to her analysis. 
"The process of researching, the things I learned, and the maps I created were all my favorite parts," Chloe Hackbart said. "I learned so much from the research alone, and to be able to translate the learned data and statistics onto my maps was even cooler — seeing it all piece together to exhibit the information I wanted to share."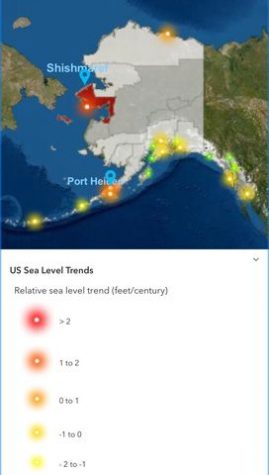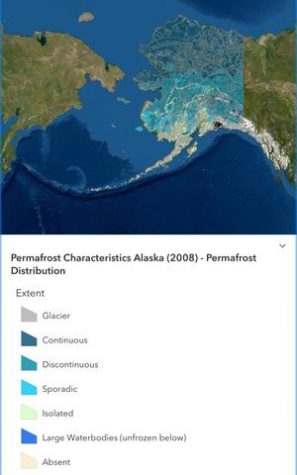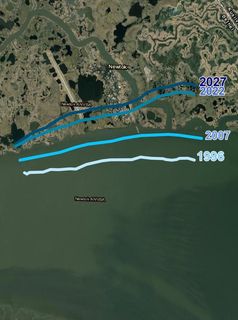 Chloe's additional support came from a close friend, Elkhorn North senior Michaela Fox who was always beside her with open arms. Similar to Chloe's mother, Fox observed she could offer the best support by providing continuous encouragement to her and knowing her friendship helped motivate Chloe's process. 
"She did an amazing job explaining and showing all of the different aspects in a way that was easy to understand," Fox said. "She definitely worked hard and it paid off. The information she went over is a really important topic that needs to be discussed more, which is why it is so cool that she was able to globally share her project."
Although Hackbart is eternally grateful she was awarded third place, she views her accomplishments as more than just a prize. She found joy in not only the title she took home, but also having the consciousness that her project made an everlasting impact globally. With her success, Hackbart plans to continue to spread awareness of climate change and the toll it is taking on areas like the Alaskan Inuit's and change the world one day at a time.