Fake to lose
How Bishop Sycamore rose into infamy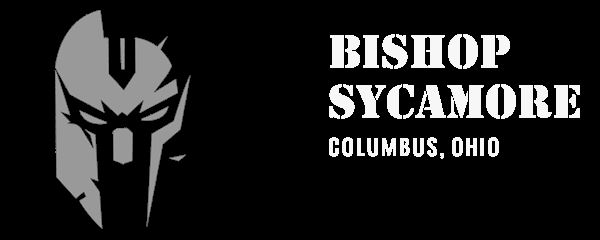 Logan Moseley, Striv Co-Executive Producer, Business Manager
September 14, 2021
To those that have paid active attention to the nationwide high school football scene, this may be one of the most insane stories you have ever heard, and you may even be led to believe that it is fake. For those unaware, Bishop Sycamore is a "high school" based in Columbus, Ohio, that has a very high chance of being fake. No one is saying that it doesn't exist and it's running on little funding, but rather it's just a football team, with no campus, no classes and also little funding. 
It is important to note that these are extreme allegations with much claim and research to back it up, but there is still an ongoing investigation.
The Bishop Sycamore Centurions blew their cover on Aug. 29, when they played against one of the top high school teams in IMG Academy, based in Bradenton, Florida. IMG is known for producing top tier talent in all sports, with it even being boasted on their school website. They also have been compared to the Alabama of high school football with how they develop players in their boarding school program. So when IMG creates their schedule, it is to play against the best teams available, and rarely try to play against teams that would make them not look as good as their record says. 
On Aug. 29, the two teams played in Canton, Ohio, in Hall of Fame Stadium, home of the annual Hall of Fame game in the NFL, and home of the actual Hall of Fame for the NFL. To add onto the pressure, ESPN was broadcasting the game on live TV. It wasn't one of the side channels the company owns, it was ESPN 1, the same channel that they constantly air most pro-sports, drafts and talk shows all centered around the best of the best in all sports. 
The game ended up being a laughable slop-fest, as IMG won in a commanding fashion, 58-0. It's not like high school football games don't get aired on tv often, but the problem was Bishop Sycamore had brought it to ESPN for the game to be aired, and said that they had multiple high recruits on their team. They had made it seem like it would be two top tier teams clashing in what was thought to be a great game. To those that had watched it, they may have just thought that the Centurions weren't ready for that big stage yet. But something had seemed off from the beginning.
When commentators get ready to prepare for the game, they usually look at the roster to see what the teams have in size and stats that they could use to try and describe their mindset. They were able to do it for IMG, but not for Bishop Sycamore. When they were given rosters for the team, it wasn't a complete roster and in fact could barely provide depth to the rest of the players. All it had was names and who was starting where. No personal information, or even what grade the players were included.
Playing IMG wasn't enough for the Centurions, as they played the Sto-Rox Vikings from Pittsburgh just three days earlier. Mind you, Bishop Sycamore is getting paid to do this, giving them a higher incentive to play more games and often. The team claimed they had two separate teams, but just looking at the sidelines, they only showed around 35 players — not enough for an entire bench. The reason ESPN couldn't see the classes of the players was that most of the team is either fifth year seniors or junior college drop-outs. 
The team is also not properly funded. Footage from the Sto-Rox game shows a player getting off the field after the end of a possession, and then just casually passing his helmet to another player, and him running out onto the field the very next play. This may be the cause of them starting a Gofundme to try and raise around $20,000, and only made around $100. They may not have enough money to clean and get jerseys. Out of two games they played in three days, they were wearing the same jersey for both, black helmets, black shirts, black pants. 
They don't have a legit address. They commonly change their address and the majority of the time is a Post Office box. In fact, when the story came out, they changed it once again to hide from people, which adds a bit of comedy to the story. They said they changed to "protect the kids" but it is a clear attempt to try to run away from the problems at hand.
Another red flag is where they play. Millard West plays in the Metro Conference and plays most of those teams. Bishop Sycamore, on the other hand, plays in the Texas Christian Athletic League. A team, based in Columbus, Ohio, plays in the Texas Christian Athletic League. What's crazy is if you were to go to Ohio's history of all of the high school teams to play in the state, nothing pops up for the Centurions. They rarely ever play those teams in Ohio or Texas, and travel across the country. 
To add a little bit of spice to the story, let's throw in the fact that this fake team has been playing for the past two years. This scam got away with it for a season and a half, and no one even thought that it was weird seeing a massive quarterback truck a player as hard as he did with his height and weight bigger than most lineman. This video from last year shows how it went right under our noses, as this viral video shows how a massive qb is able to put a move on a high schooler. At first it may have been a freak of nature teen, but now looking back it looks like it probably was a person in their early 20s, making a younger player break his ankles.
The team last year was abysmal, too. To start, they lost every game. They were so bad, the team was outscored 42-227 for the entire season. Their quarterback had a record on MaxPreps, so we could learn a bit about his past. He played for four years in Louisiana. And he may be lying on that, too. One of the players they had claimed had over two dozen offers from top schools, but that was fake, along with a fake HUDL page. The extent that these players were able to pull off is insane in its own right, as the current players still claim that they have done nothing wrong, and that they are all high school students, and even take offense to the allegations.
It doesn't stop at the players either. The entire operation screams that of a scam. The head coach had an active warrant for his arrest. The reason was because he and two other people had done the same exact thing that happened at Bishop Sycamore in a completely different state. Their coach, Roy Johnson, had an active warrant for his arrest, joined alongside Andre Peterson posing as the director of operations, and Jay Richardson, who had long standing connections with the two, and in fact had done something very similar with a team called "The Christains of Faith."The Christains of Faith was the original Bishop Sycamore. Same guys, same premise, same sinister intent. Then in September of 2019, they were revoked of academic institutions. The reason was as the school didn't have any classes. The church separated from the team, and claimed they never associated with them in the first place. The players were hurt so much that they ended up having to steal from supermarkets just to eat.
The way they get these players on board is with three simple points: God, recruitment and stability. Taking innocent young men and manipulating them into their scamming ways. The state of Ohio has no record of any Christian school of Bishop Sycamore, and neither does Texas. And that's what they did back in 2018. 
While the future of the team and players is in question, they have stopped playing all games. The players, regardless if they are of the age of eligibility to play high school sports, will never be able to play it again, and most likely won't be able to go to a college to get an education. The coaches should receive a high type of punishment, as they completely ruined these kids chances of getting out of the system that they were in. It also puts questions on how they got away with this for three years, and if there are teams like this, making money from taking kids who think they can do something and go pro, just to have to fend for themselves.