The return to normalcy isn't here yet
Concerts are opening up again with big numbers, but it's still not the right move
Now that the COVID-19 vaccine is available, more and more people are getting vaccinated. About 50% of people in Nebraska are fully vaccinated. Many think it is now safe to go about their lives as they used to now that they have a far smaller chance of contracting the virus. With this, tons of places are opening up again in Omaha, including Lauritzen Gardens, The Durham Museum, and concerts all around Nebraska.
Concerts are the issue here, as the Delta variant is now starting to make its rounds. Even people who have gotten the regular COVID-19 vaccine have a chance of contracting this variant. But places are just starting to open back up again, and concerts have been very big since they've started coming back.
Country singer Garth Brooks recently came to Nebraska and had the biggest concert he has ever had of over 90,000 people, but that's only because there hasn't been a Garth Brooks concert since quarantine started in March 2020. People were just dying to go to a concert again. For his Kansas City concert a week prior, only 35 out of the 70,000 people got on site vaccinations. On site vaccines would mean that those 35 people only got one shot, which still doesn't fully protect you from COVID-19 and still gives you a realistic chance of contracting the virus. On site vaccines are obviously a good thing since this gives a chance for people who wouldn't normally get the vaccine to actually get it.
Even after the massive success of this concert, Garth Brooks cancelled the rest of his tour because of the COVID-19 Delta variant and its rising cases. The country singer did recommend attendees wear a mask during his Lincoln concert, but sometimes, that's not enough. Garth Brooks' concerts were in one huge stadium and with 90,000 people, there is just no room for social distancing.
Some concerts are still going on however. Smaller concerts in Omaha such as the summer concert showed the right way of going about concerts right now. It had fireworks, local bands performing such as The Firm, and big artists performing as well such as Elvis Costello for thousands of people. This is much better than a concert like Garth Brooks' because there was a wide space for people to properly social distance. That does not apply for something like Garth Brooks concerts. 
There could be ways to make a concert like Garth Brook's better. There could be an entry limit, say for a Garth Brooks concert, it could possibly go down to 50,000 – 60,000. It gives a smaller chance of more people getting COVID-19 and people would be able to be spaced out more.
However, there may be hope. The CDC reported that 73% of Americans above the age of 12 (or about 200 million Americans) have at least one shot of any vaccine. That number will only rise when the vaccine is available for anyone, accounting for those citizens who cannot currently get the vaccine (anyone between the ages of 2-11), that makes about 62% of Americans who have gotten at least one shot. 
With recent talk of boosters shots that will be able to protect you from the Delta Variant, and not to mention that other possible variants could start to come up, there will be a time for concerts to come back. Until we have the COVID-19 situation more under control, concerts should not come back yet.
About the Writer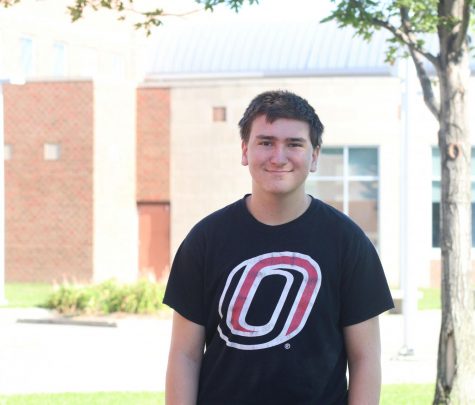 Jacob Hargens
Jacob Hargens is a sophomore at Millard West and in his first year on the Catalyst Staff, where he will be focusing on different aspects of all students...