Freaky FRYday
The search for the best french fries in Omaha
With so many restaurants serving fries as a side, they often get overlooked. Staff Reporter Joe Ebmeier and I focused on the most popular side dish as we set out to find the Best French Fries in Omaha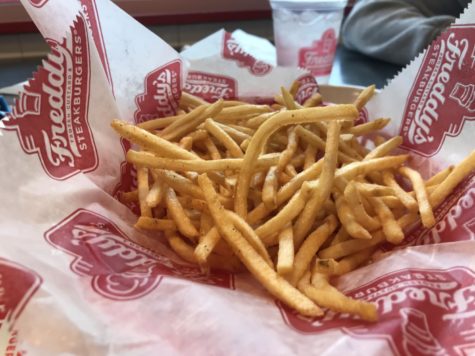 Freddy's: $2.09
First, we tried Freddy's. They had great seasoning and the perfect greasiness, but they were very small, and each individual fry didn't pack much punch. Joe gave them a 7, and I gave them a 7.5.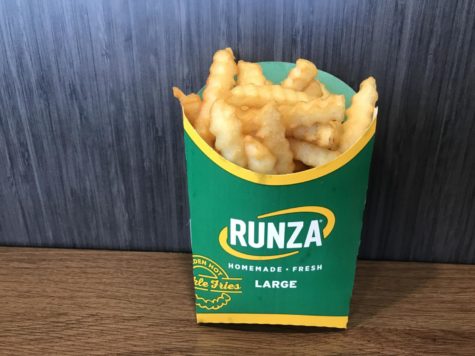 Runza: $2.09
We then tried Runza. The size, shape and texture were perfect. However, the lack of seasoning left them very bland. Joe gave them a 7.5, and I gave them a 7.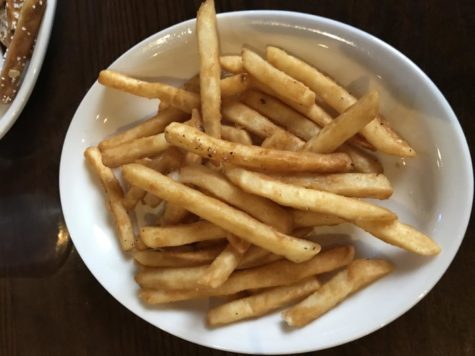 Old Mattress Factory: $2.99
The next fries we tried were from the Old Mattress Factory. They had a good crispiness. Although the seasoning was great, there wasn't that much of it. We both gave them an 8.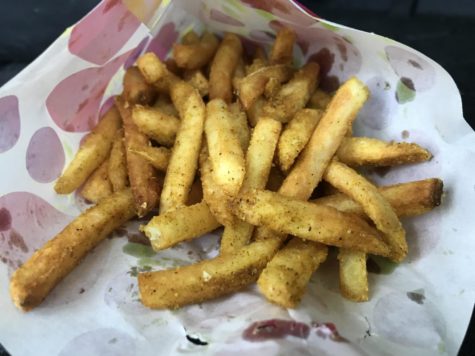 Amsterdam Falafel & Kebab: $2.50
Amsterdam Falafel and Kebab was the dark horse coming into the search. Their curry seasoning was fantastic, but there was way too much, and it became overwhelming. I gave them a 6.5 and Joe gave them a 6.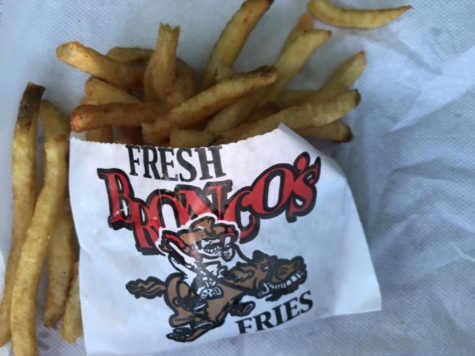 Bronco's: $2.09
Bronco's fries were the definition of mediocre. Their size, texture and taste were all just okay. Not good. Not bad. Just okay. I gave them a 6, and Joe gave them a 6.5.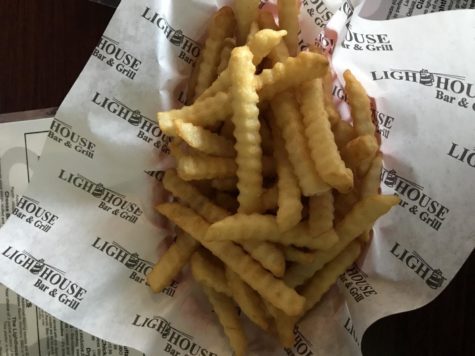 Lighthouse Bar & Grill: $4.99
The fries at Lighthouse were very similar to Runza's, but Lighthouse had more salt. It still wasn't a lot of salt, so I gave them a 7.5, and Joe gave them an 8.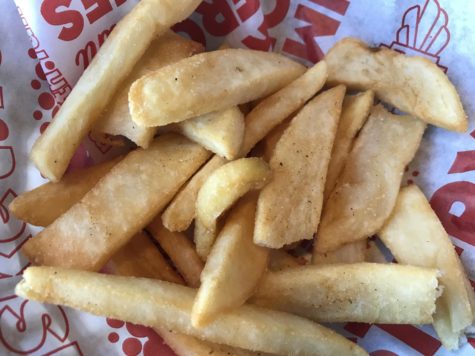 Red Robin: $7.00
Red Robin's steak fries delivered in both the size and seasoning game, earning them an 8.5 from both Joe and myself. 
After 7 restaurants and hours of eating, it was hard to definitively call any of these the best fries in Omaha. Still, Red Robin's perfectly seasoned Steak Fries were clearly the best we tried.
About the Writer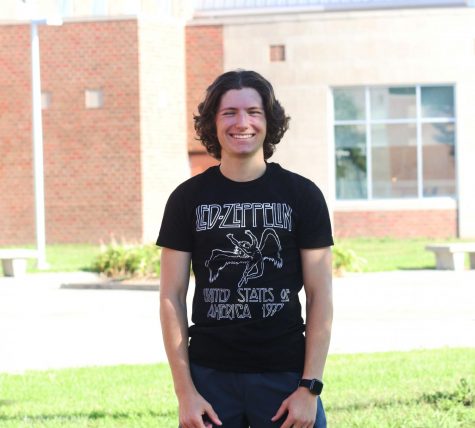 Evan Vaslow, MWHS Wildcat News co-Editor-in-Chief
Evan is a senior at Millard West and is back for his second year on the staff of the CATalyst and the MWHS Wildcat News. He enjoys writing and creating...