Staying Educated on Voting
How non eligible voters can stay informed about the coming elections
Decades of dwindling civics education in schools has caused a decrease in young voter turnout. According to The Atlantic, Just over half of voters ages 18-29 voted in the 2016 election, and two years earlier only 20 percent of young voters participated in the 2014 election, posting the lowest youth voter turnout ever recorded. 
Currently, only nine states and Washington DC require one year of U.S. Government or civics classes in high school, while 30 only require half a year. The other 11 states, which includes Nebraska, don't have any civics education requirements.  
For non-eligible voters, finding ways to stay informed on voting can be hard, especially for those who aren't getting a solid education on politics, government and civics. There's multiple ways for students to keep up with the elections, campaigns and candidates in order to be prepared for when they can step up to the plate and vote.
Social media platforms like Twitter, Instagram and TikTok are great ways to stay up to date with all the election news. With features that allow you to customize your timeline, students can follow & engage with candidates, news sources and election related content. Platforms like these also give users the option to create, share and repost content for others to see.
Many news sources and websites have sections dedicated to voting and election news. Checking these every morning or afternoon and reading articles/graphics related to the  election can help students stay in touch with what's going on. The New York Times's Guide to the 2020 Election is a good resource for those looking for informational pieces on this year's presidential candidates, debates and election. 
Having regular talks with peers about current events and personal opinions is a fantastic way to include multiple different perspectives in the conversation. Exchanges of views like these can be easily held in the classroom, at lunch, or during breaks, and they are a great way to get insight into others political standpoint. When both sides of the conversation are willing to listen and learn, these talks can be extremely beneficial for everyone involved. 
The most important thing non-eligible voters can do is ask questions. According to the Washington Post, many young eligible voters don't turn out simply because they are confused and nervous about the election. The Center for Information & Research on Civic Learning and Engagement (CIRCLE) says 39% of young voters don't know where or how to submit their ballots, and 26% need help with their questions about candidates, polls, and discerning truth from propaganda. Asking questions early on can help eliminate the confusion and anxiety heading into the election. 
It's important for students to stay as motivated and informed as possible when it comes to voting and elections. The tips mentioned above can help in the process of preparing to vote, and can be extremely helpful for those looking to make the best of the time leading up to their opportunity to vote.
About the Writer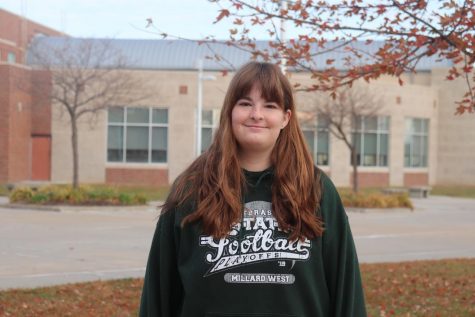 Tenley Wright, Chief Photographer
Tenley is a senior and this is her third year as a part of the Advanced Journalism staff. She can usually be found on the sidelines at any sporting event...