Finish the job
Millard West Volleyball looks to make a deep playoff run after a fantastic regular season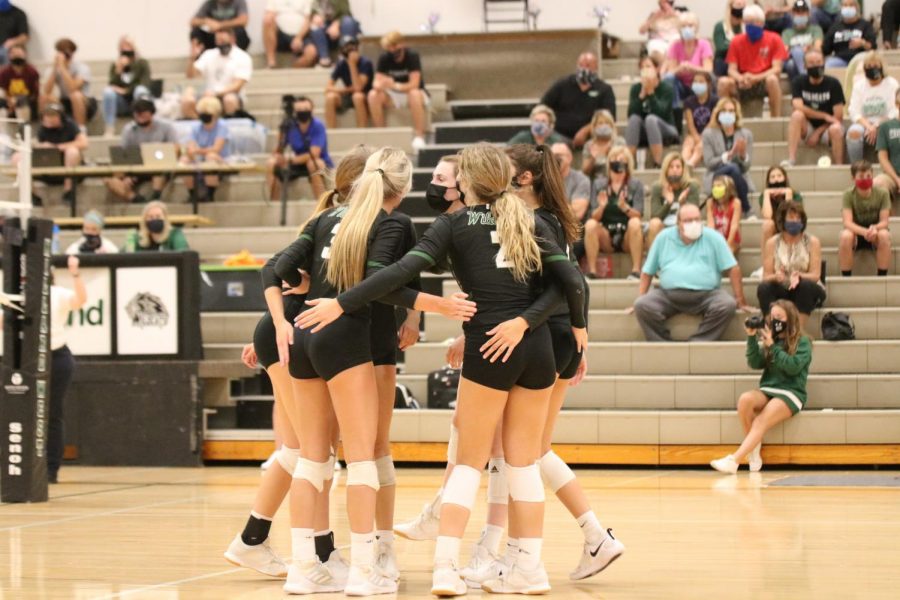 The Wildcats volleyball team has been nothing short of great this year. They currently sit at 17-7, ranked sixth in Class A, and are ready to go far in the postseason. 
As the regular season comes to a close, players and coaches have a lot to be excited for in the coming postseason. After finding out that they would be able to play the season with all of the COVID-19 uncertainty, the team was ready to get to work. 
"First off, we are blessed to even have a season at this point," head volleyball coach Joe Wessel said. "Our team has sacrificed a lot and put in the work to make this season a success." 
With COVID, the team knew that this season was going to be different than in years past. However, players have found the season oddly normal, even with everything going on. 
"We've all gotten used to the little changes," senior Elise Gilroy said. "We just have to make sure we're spread out when we're taking our masks down for drinks or using hand sanitizer during timeouts." 
Millard West has played great all year. With their 17 wins, they are in a good position heading into Metros and State. Throughout the season, the Wildcats have played a lot of tough opponents. At one point, they played five straight Top Ten Class A teams and won all of those matches. The team knows how to play in those big games. 
"We have competed and played really well together," senior Bridget Smith said. "We have to be playing our game because when we are off or all playing like individuals and not a team, it doesn't go well. We do better when we just have fun on the court while being focused. We play for each other and not just ourselves."
Even with the seven losses, they've only lost to three different teams. They have lost to Elkhorn South three times who is ranked fourth in Class A, twice against Papio South who is ranked first, and twice to Lincoln Southwest who is fifth. The team knows that with the postseason around the corner, they will need to be more competitive and start to close out those top five matchups. 
"We really just need to work on being consistent throughout the whole game," Gilroy said. "It seems like in a lot of those tough matches we started off really strong but weren't able to finish as strong or vice versa. We need to be able to start quickly and carry that momentum throughout every set." 
Players on the Wildcats are some of the best in the state. Millard West has several players that are among the top in the state stat wise. Junior Maddie MacTaggart is seventh in kills, junior Sadie Millard is ninth in kill percentage and leads Class A in blocks. 
The thing the Wildcats have done best this year is work as a team. There isn't just one player who is getting all the kills, but rather four players that each have over 120 kills. The dig numbers have also been pretty even throughout all the players. Each player contributes a lot to the team, and that is why Millard West has done so well in the regular season, and are looking to carry that over into the postseason. 
"We knew going into this season that we would have to work extra hard," Wessel said. "When we got together for summer workouts and the few camps we were able to attend, we knew that this program from top to bottom could be special. They work well together and truly enjoy competing as a team." 
Millard West will close out the regular season on Tuesday, October 13 against Millard North. The postseason begins October 19 when Millard West will be competing with the best in Omaha at the Metro Tournament.
About the Writer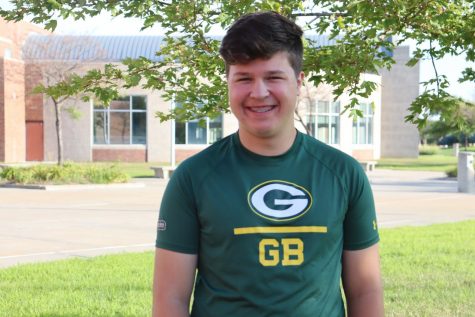 Jonathan Willis, Striv Executive Producer
Jon is a senior and this is his second year on the Catalyst staff. He loves sports and spends most of his time watching and studying them closely. He commentates...