Tucker Beathard pays tribute to late brother with 'KING'
Rising Country artist continues his debut album journey after a tough loss
Country singer-songwriter Tucker Beathard is making waves in the country music scene after dropping the second chapter of his debut double album. Its August 21 release comes just two years after the debut of the first installment, "Nobody's Everything." 
The project is titled "KING" as a tribute to his brother Clayton, who was killed in a Nashville stabbing last December and features songs penned by the artist over the course of the past five years. 
Beathard recorded the majority of the album prior to the sudden loss of his brother, but instead of solidifying it as part two of the 2018 release, he morphed it into its own project and titled it after his biggest fan. 
"Such a big piece of my heart will always be with Clay, and I guess when thinking about, 'What's the stamp of this project; what's the overall theme,' my little brother passing away is definitely the biggest thing that's happened in my life and has really impacted me in a lot of ways," Beathard said in an interview with Sounds Like Nashville. "It just felt like it needed to be the forefront of this whole story that's coming out and I just wanted a piece of him carried over on this project."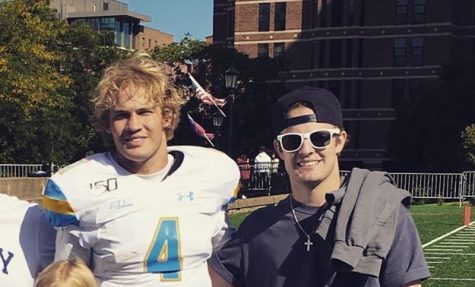 "KING" features 13 tracks, all of which were co-written and co-produced by Beathard himself. He also leads guitar and drum credits on each song. Some of the pieces are familiar for fans of the artist, as they were previously recorded and released prior to Beathard's falling out with his former record label. 
The first two tracks find the Nashville native on the low end of a heartbreak. In "Better Than Me", he belts out a chorus telling an ex that if she can sing along to their songs without breaking down crying, then she's probably doing better than him. "You Would Think" follows the same theme with Beathard wondering if cold weather, campfires or even the look on a stranger's face would stir up an old memory of a past relationship. 
'You would think some song, you would think some place / You would think some look on a strangers face / Would ring a bell or hurt like hell / Or make you feel something is missing / And if you wonder what it might be / You would think you'd think of me'
These tracks are followed by a catchy, guitar-filled jam called "One Upper", which is about being confident in what you have, and knowing it can't be beat. 
Beathard is known for his creative wordplay on songs like "Ride On" and his 2016 debut single "Rock On" which topped the Billboard Country AirPlay charts at number 2. "KING" is no doubt filled with the same lyrical tricks that make Beathard's music stand out. Tracks like "20/10 TN" and "Paper Town" are fantastic examples of just that. 
20/10 TN is a familiar sound for fans of Beathard's music. It was originally released as part of an EP under Dot Records, Tucker's old recording label. It's since become a favorite, especially for its clever written lyrics. At first listen, it seems like a simple song about a guy calling someone to talk about a Tennessee Volunteers football game, hence the score in the title. However, with a deeper dive into the lyrics, you can hear a heartbroken Beathard pleading with the woman on the other line, swearing he's going to change. It's especially interesting to hear how Beathard weaves football and heartbreak together into one complete piece. 
"Paper Town" follows two kids wishing to get out, leave their old town behind and chase bigger things beyond their county lines. The descriptions written in the lyrics and the energy pumped into the music give off feelings of freedom and rebellion.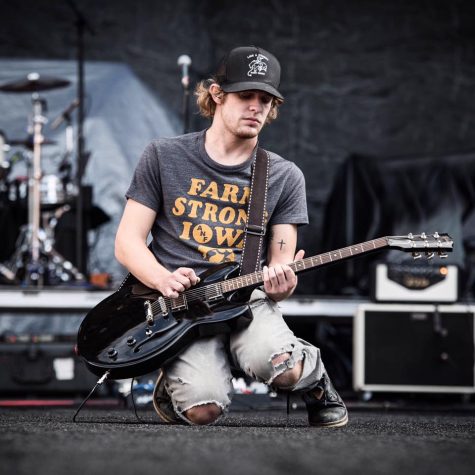 Beathard turns down the drums and guitar to reveal a rare side of his music. "You On" and "Miss You Now" are two tracks with soft and simple production but are complete opposites lyrically. "You On" is a more intimate song, which is something Beathard doesn't write about often. However, the familiar heartbreak theme returns in the following track, "Miss You Now", where the artist vocalizes the feeling of missing someone so much that they follow wherever you go. 
'Right now I don't wanna be caught in room 316 / With a hotel Bible as a coaster underneath my beer / And Lord if you decide tonight's the night you're coming back / I hope you don't find me here'
Lyrics like these, written in "Find Me Here", hint at Bible verses and other religious symbols, a theme that flows constantly through Beathards music. A lot of the tracks on "KING" reference the singer's relationship with religion throughout his life. "Only" is another example of this. Beathard describes boarded up windows, cracked foundation and a caving roof as a metaphor for the inside of his heart and then goes on to explain that the only way to find the peace he's looking for is to get down on his knees and pray. The lyrics written in these songs give listeners a deeper dive into Beathard's connection to his faith and how it influences his music. 
"Too Drunk" was one of the first songs written by the artist when he got out of his old record deal. It's a fun and energetic song, again filled with rebellion as Beathard sings about walking white lines and dodging blue lights. 
In his own version of a love song, Beathard writes about 'what everybody swears is just too hard to do' and asks a girl to be "Faithful". The lyrics and meaning behind "Faithful" hint at the idea that modern relationships aren't about the deepest love and connection.
"Can't Stay Here" puts a catchy twist on late night drunk dials to your ex. Beathard's lyrics put listeners into the position of the person on the other end of the call knowing they shouldn't fall back into the same routine. You can tell the character in the song has been through the late night call more than once and is finally deciding not to give in. 
'Don't really wanna talk about it, that door is closed / You can say you love me but you still gotta go / Don't really wanna dance around it, my mind is made / And my heart can't take another let you stay / Before my strong gets gone let me make this clear / You don't have to go home / But you can't stay here'
Beathard wraps up the album with one of his most personal songs yet. He wrote it with his father, successful Nashville songwriter, Casey Beathard following the passing of his brother. The lyrics are a tribute to Clay and vocalize how Beathard has found strength in his religion while dealing with the emotional aftermath.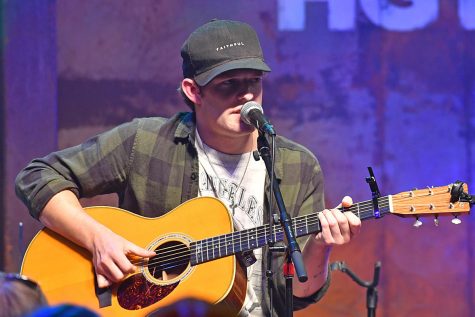 "It was a product of just everything that I was starting to learn and grow in during that event pretty much." Beathard told Music Row "To be honest, I've always been scared of not being the first person to go in my family, just because I've always been scared of not being able to handle the weight of an event like that. I knew I wasn't strong enough, and then it happened and I found out pretty quick that I wasn't necessarily wrong about me personally not being strong enough to get through that. But honestly, I learned the strength and power of Jesus Christ in that moment."
From bitter heartbreak and rebellion, to religion and brotherly tributes, "KING" is a deeply personal expression of Beathard's artistic freedom. It's no doubt that these themes will continue to present themselves in Beathards music. Fans have already connected with the album which speaks to how well written & produced it is. "KING" is definitely worth a listen, even for those who don't find themselves turning the radio dial to their favorite country station.