Driving Home Districts
Millard West varsity girls golf sweeps Districts and heads to State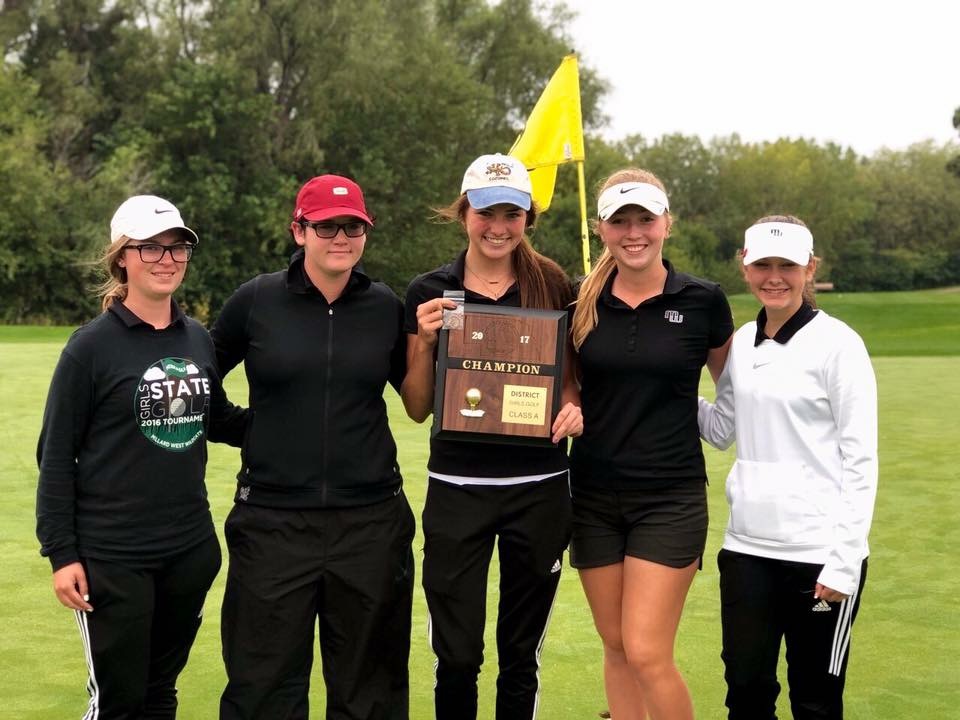 Looking off into the horizon about to tee off, the varsity girls golf team sits quietly in the tee box waiting for their turn to drive their ball onto the green. The girls golf team snagged the title as District Champions against seven other schools at Meadowlark Hills Golf Course in Kearney, Neb.
The Lady Cats left on Sunday, Oct. 1 for Kearney, Neb., a two and a half hour road trip, trying to claim their first ever Districts Championship.
Varsity girls golf coach Kent Speer helped the girls improve throughout the season, assuring them they could win.
"We knew that we could win Districts if we played like we knew we could," Speer said. "Once Districts were announced, we loved our draw and where we were playing. We were excited and ready."
Before they teed off, Speer gathered his team. With it being her first appearance, sophomore Hailey Reavis was uneasy and nervous about representing the Cats. Reavis was able to push through the nerves, helping her team grab the title.
"Since I'm the only sophomore on varsity it felt cool winning Districts for the first time," Reavis said. "At Districts we go to the range, putt and chip then our coach gave us some inspirational quotes to calm us." Reavis said.
During Districts the girls had to battle some bad weather and major winds from the north. While this affected every player, the Lady Cats held on and pushed through.
Sinking the final putt, the Lady Cats blew away the competition.
Junior Gabrielle Wakefield had a career low of 74, senior Brianne Krebs an 87, junior Shelby Bergholz a 91, junior Izzabelle Puk a 99 and Reavis a 111, for a combined score of 351 strokes.
"What I was not expecting was Izzi to have such a bad day and Brie to have a career low round," Speer said. "I knew Brie had the ability to do that, but wasn't sure when it was going to happen. As for state, I knew Brie would back up a bit, not as much as she did. Hailey Reavis stepped up for us and played great. We were right where we needed to be."
Word quickly spread from the girls, to their families and friends, then to the entire school.
"I was so excited for the girls and for coach Speer," athletic director Christopher Loofe said. "They were an extremely hard working group that set the goal of winning a district title.  Their accomplishment of earning the school's first ever District title is something they will never forget."
After winning Districts, the girls qualified to be in the State tournament on Monday, Oct. 9th in Norfolk, Neb. Going into the first day, the Cat's finished fourth, then on the final day the Lady Cats drop to seventh place with a very surprising and low 10 stroke separation from seventh and third place.
Even though the Cat's didn't bring home the state trophy, four of the five will return to battle again for Wildcat Golf as Krebs finished her fourth and final year making Wildcat history by bringing home the first of many District Championships.
About the Contributor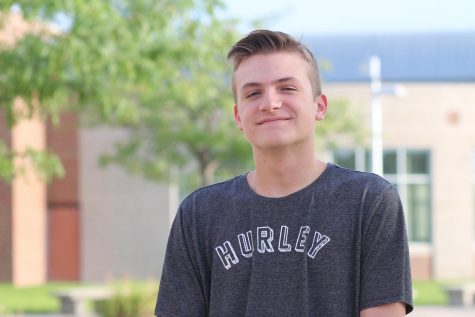 Cody Bennett, Sports Director | STRIV Executive Producer
Cody is a senior and on his third and final year on the Catalyst staff. Throughout his career, Cody was on staff for a Pacemaker Finalist and won 7th in...