Reilly's recordings
Student spends quarantine creating vlogs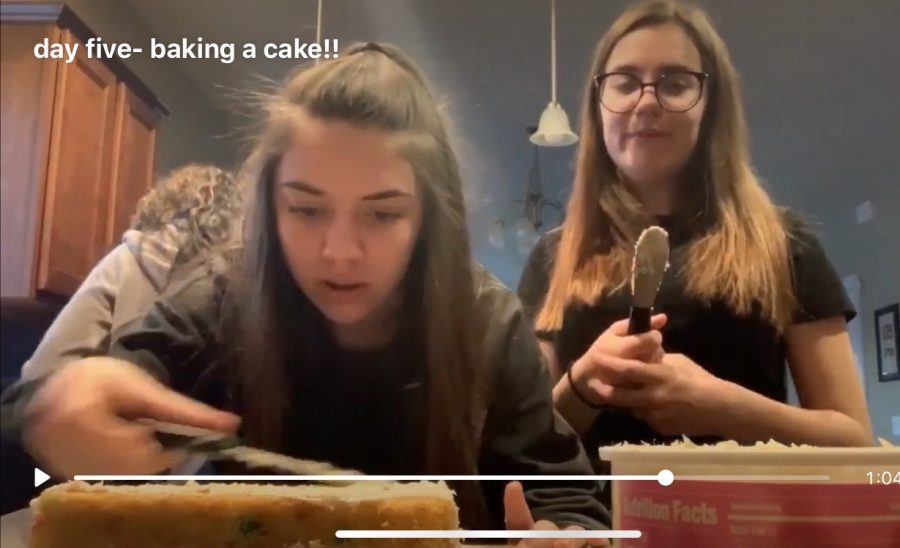 Junior Isabella Reilly used this extra time due to being in quarantine to start vlogging during the COVID-19 pandemic to keep herself busy and productive. 
With school shutting down, Reilly tries to create a new routine while filming to post on her Instagram page so her friends can watch it from their homes.
 "I started making the vlogs because I got bored being at home all day and thought it would be a fun way to keep myself busy and productive," Reilly said. "My goal with making the vlogs was to spread positivity and give people something lighthearted to make their day just a little bit better." 
From building a fort to creating her cat a new room, Reilly is never out of ideas to film. She created a platform where people can watch what she is doing to make the time fly by. Along with this, she is encouraging everyone to practice social distancing, with an advocate for mental health and spreads positivity. 
"I think like many people right now, coronavirus has greatly impacted my mental health," Reilly said."So much has changed so fast, and it's a lot to try to comprehend. that's something that's been hard for me. At the same time, being at home has pushed me to be more self-motivated and work hard to create some sort of routine."
One of her close friends junior, Ahnysia Jackson has been supporting Reilly. She is even is featured in one of her vlogs making Tiktoks dancing and gardening. 
"Bellas vlogs are super entertaining, and I think it's really cool that she's putting positive energy and activities on social media to encourage others to do things rather than sit on their phones," Jackson said. "It's been super cool to see her bring so much positive light into the world"
Anna, Reilly's sister, has also made an appearance in her sister's vlogs. The Reilly family has been practicing social distancing and understands why it is important. They are doing what they can and being safe at all costs while doing so. 
"I thought Bella's idea for the corona vlogs was a joke at first, but when she actually started doing them I was surprised," anna said."I watched them at first, but then I started being a part of them sometimes because it gave me something to do. My sister and I are very close, and this experience has given us the chance to become even closer. I enjoy her vlogs very much and I can't wait to see what other things she plans do on it."
For everyone adjusting to the new routines, it has been hard. However, Reilly still finds a way she can keep herself busy and practice social distancing. By spreading positivity and hope, Reilly is doing what she can to help and encourages others around her to be productive.
About the Contributor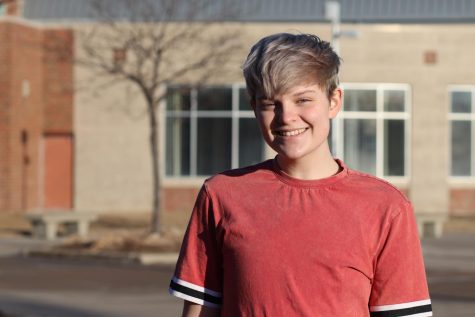 Haden Batchelder, Staff Reporter
Haden Batchelfer is a junior and this is his first year on the CATalyst staff. He spends lots of his free time doing photography, screenwriting, and editing...