COVID-19 in Omaha
As the virus continues to spread, patients are being treated at UNMC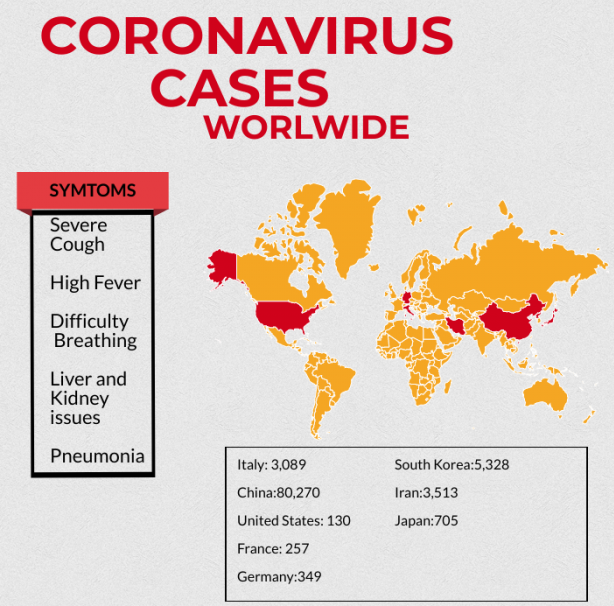 The novel coronavirus or COVID-19 continues to spread across the globe and has led to over 3000 deaths worldwide. The virus is spread through person-to-person contact and causes flu and cold-like symptoms. As cases continue to increase, panic continues to spread. 
The first outbreak started in Wuhan, China and has now spread to all continents except Antarctica. The virus is not only affecting people's health but has also led to economic issues. According to Harvard Business Review, the drawdown of the global financial markets could lead to a recession. 
The first cases have been reported in New York Rhode Island and Florida, this has caused US officials to declare a public health emergency. According to The New York Times, there has been a total of 130 cases reported in the US and 2 deaths have occurred both in older adults with preexisting health issues. 
Locally, there has not been any reported cases of COVID-19, but there have been patients transferred here and put in quarantine. 70 rescued Americans from Wuhan, China, that were kept in quarantine at Camp Ashland. They were monitored for two weeks to ensure that they had not contracted the virus. Patients showing no symptoms were then released and able to return home.
If a patient began to show symptoms of the virus they were sent to the bio-containment unit at the University of Nebraska Medical Center (UNMC). There they were fully equipped to deal with the virus and help the patients get better. 
Americans from the Princess Diamond cruise ship are also being treated at UNMC. Nine people are being held in the National Quarantine unit while one is still being treated in the bio-containment unit. One of the patients from the cruise ship was released and able to return home on March 3rd.    
The virus has caused disruptions to schools and businesses. Many schools are limiting the travel of their students to ensure that they don't cause an outbreak in the school. 
In the Omaha area school districts have announced the precautions and protocols for the coronavirus. According to the Global Center for Health Security, schools would need to cancel large gatherings in the case of an outbreak. 
Omaha Public Schools superintendent announced that they are anticipating closing schools due to the virus. Many other districts, including Millard, will soon be making announcements about their protocol for the virus. Superintendent Jim Sutfin recently sent a letter to staff and families ensuring that the district is preparing for the virus. 
As the coronavirus continues to spread it is important to remember good hygiene and take extra precautions.  
About the Contributor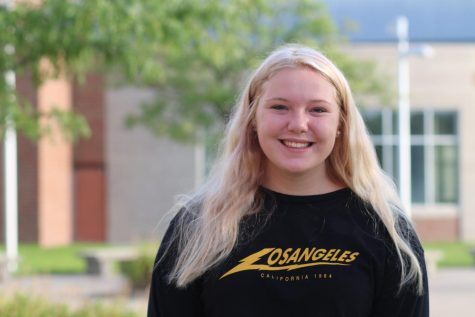 Annabelle Harshbarger, Staff Reporter
Annabelle is a sophomore and this is her first year a part of Advanced Journalism. She enjoys writing Feature stories and taking pictures. In her free...