Keys to an artist's success
First line artists place in state scholastic competition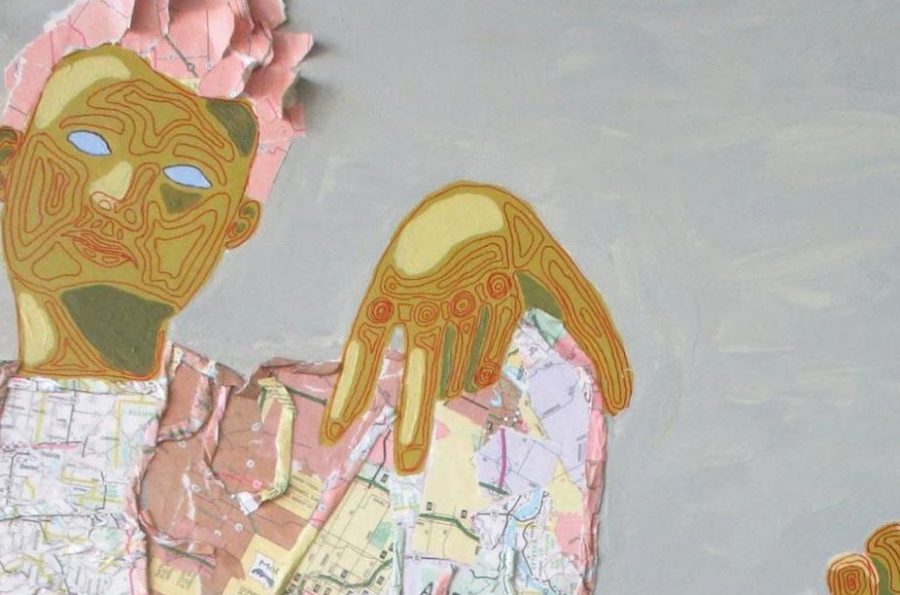 Each detailed sketch, every harsh line and the wide array of popping colors provoked a new perception, a hidden meaning, in the eyes of Nebraska art judges. Through the guide of art teacher Jennifer Hoss-Miller, her Advanced Studio Art class caught the eye of fellow judges at the Scholastic Art and Writing Competition which led to their success in bringing home multiple state awards and opportunities to travel to nationals.
Since the first day of school, these artists have been creating their own art portfolios and individual pieces which were submitted in December as the class came to an end. The main challenge that flooded students within the class was maintaining continuity and staying on the path of artistic inspiration to make a collection unique and fluid.
"I started with the idea of viewing streets on Google Earth, which then became my reference picture," senior Logan Berggren said. "I stayed up late one night practicing the picture over and over till I liked what I had created and from there I did all my projects based on maps and traveling around the world. Eventually, I lost traction and I wanted to make projects outside of the theme, but I knew what I had was good and my goal was to have a portfolio that I could say I finished and all the pieces were consecutive. I needed to make sure each piece wasn't the same and unique in its way of using the maps and the world."
After all of the projects were in completion, Hoss-Miller went through multiple stages of paperwork to enter drawings, painting, and even 3D models such as sculptures.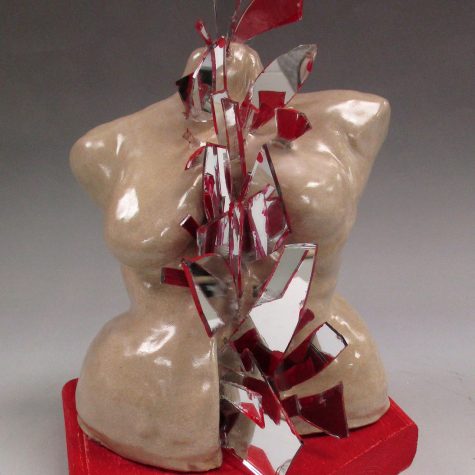 "I give the option at the beginning of the class to create a portfolio and if they decided they want to create one it has to follow a consecutive theme for all of the projects," Hoss-Miller said. "They then work on their assigned individual projects, making them follow their theme using any medium they want. After that, it's a matter of taking pictures of all the pieces and getting the entries filled out, but I like to enter a lot to increase the odds of getting more awards. I like to tell the kids you don't know who is looking at it or judging so don't be upset if you don't win anything, but it is definitely exciting if you do."
The class together submitted over 60 pieces and ended with a grand total of 41 different awards for 13 students within the course. The awards were based on a scale of honorable mention, a silver key and a gold key. Top placers seniors Aaryan Naik, Dorothy Leppek, Ella Bashara and Jessia Leung all took home a gold key for different pieces of their collections. Their works and portfolios will reach the national level where they will be displayed in New York to battle the top teen artists in the United States.
"A gold key is the highest award you can get for state scholastics, which means that the portfolio will have the opportunity to go to the national level," Naik said. "I was so excited because I never thought that I would get such a high honor, especially amidst the other great artists in our class."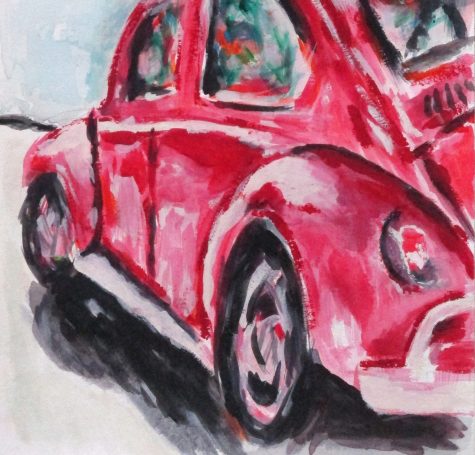 Students were approached by Hoss-Miller personally to hear the news of what pieces impressed the judges and granted them an award. Students originally did not expect to win many awards as other years have been shallow for Millard West art pieces submitted.
I didn't think I was gonna win any awards at all, maybe an honorable mention at best," Berggren said. "When Hoss-Miller found me to tell me the news, I thought that maybe I got one honorable mention for one of my pieces and I was really happy just about that. Then she started listing more and more and my face went blank. I was in awe. I didn't know how to react, I was stunned with happiness and excitement. I received two honorable mentions and a silver key which I am so grateful to have. Going into the class was scary as there are all these great artists with different talents, I felt honored to be placed at a level among them and come out with multiple awards."
Millard West overall took home 11 gold keys, 12 silver keys and 18 honorable mentions. This stands as a great outcome for the art program here at Millard West as our future artists are displaying their one of a kind creations within the state and across the nation for nationals. A ceremony will be held on February 28 in downtown Omaha to show student recognition and display all award-winning pieces.
About the Contributor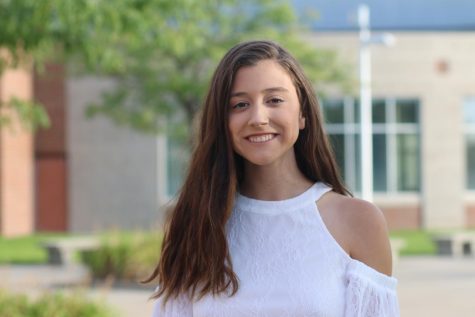 Bailey Christensen, Assistant Broadcast Editor
With her second year on staff, Bailey takes on her senior year representing the Millard West Catalyst and MWHS Wildcat News. She enjoys playing lacrosse,...