From flying to fighting
Sophomore sports through fencing and trapeze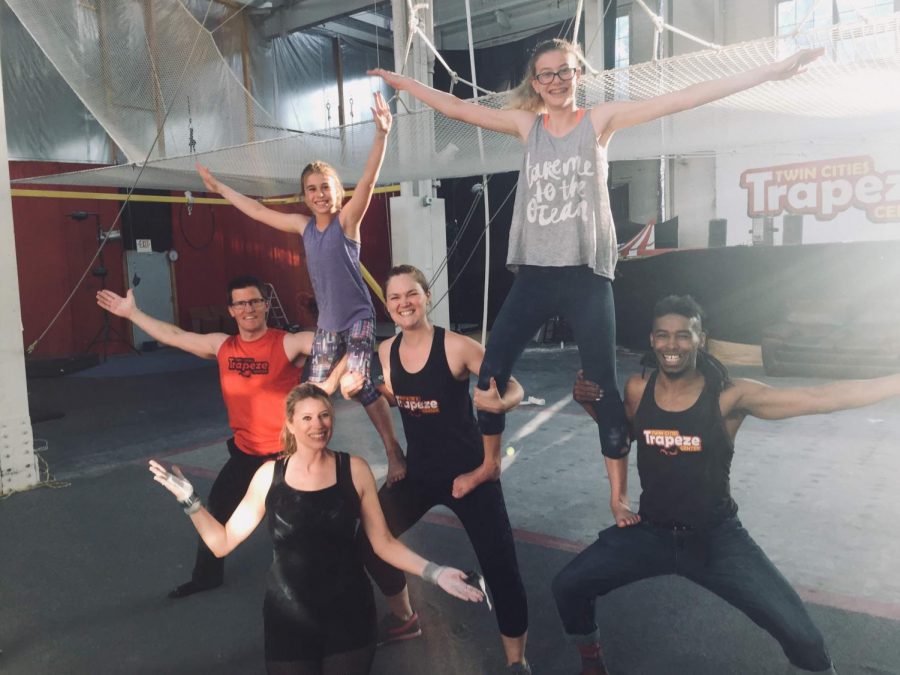 Fencing: Exercise for the mind and body. The sport requires technique, coordination and discipline in order to beat out an opponent. Trapeze: Airborne techniques involving ropes, swinging and time flying. The activity requires rope work, courage and confidence to take a 25 foot jump and swing into the air. Both individual sports which have individual goals set out for new skills and techniques. For sophomore Adison Mullenburg, both activities intercept with her interests.
Though uncommon, fencing and trapeze are the sports of choice for Mullenburg. While involvement in trapeze has only been around five months, fencing has been around for almost a year.
"Starting both [trapeze & fencing] was nerve-wracking, of course, it's something new, and I didn't know what to expect," Mullenburg said. "The feeling that I get while flying and fencing are just spectacular."
Prior to beginning the unique activities, Mullenburg found inspiration in books and movies such as The Princess Bride. Motivations also developed through a family member, her aunt Jill Powley.
"My aunt does trapeze for fun and thought I'd get a kick out of it, she invited me to try it with her," Mullenburg said. "And fencing? I've always wanted to because of the books I'd read as a little kid. Then we [Mullenburg and her mother] found the Omaha Fencing Club and she [Mullenburg's mother] signed me up."
Powley began flying trapeze three years ago. Adison loved watching the videos and inspiration grew. From here, she found an opportunity to get involved. Suiting up and learning to fall was unnerving but as experience developed, confidence began to grow. 
"When she [Adison] and her family visited last summer, we booked a flying trapeze class and went together," Powley said. "Adi did awesome in her first class. She was able to practice a knee hang and made her first successful swing off the bar to a catcher."
After this experience, Mullenburg went on to continued trapeze with her aunt's support. Powley encourages her to stick with flying and to also maintain the fun she is already having. Character development in Adison is seen throughout practices. This helped the bond between the two family members grow.
"Her eyes light up and she has a huge smile on her face every time," Powley said. "Everyone, other students, coaches and parents or friends watching all cheer and clap. It's awesome to have built-in a group of supporters that cheer you on every time."
 On the other hand, fencing receives the same support, just from a different family member, her mother Amy Mullenburg.
"We want Adi to find things she loves to do for her body, soul and mind, she pushed herself and never complained about practices," Amy said. "We have encouraged her to find her passion but also to try things."
Through long night practices and competitions for fencing, Amy Mullenburg stays by her daughter's side to support and encourage. As a participant in Steel Spring, a competition formatted similarly to USA Fencing tournaments, Mullenburg competes using electric fencing equipment and kept score with eliminations. On the side, her mom cheers on and encourages her to perform to the best of her ability. 
Although the combination of both sports is demanding, Mullenburg is able to work through and persevere with the support from family members such as her mother and her aunt. The flying and fighting go hand in hand when it comes to Adison's interests.
About the Writer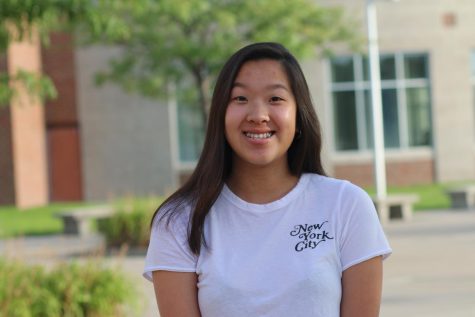 Michelle Zhang, Opinions Editor
Michelle is a junior back for her second year of writing for The Catalyst. Providing a touch a humor in each piece, Michelle intends to make each of her...