The Gift of Life
HOSA hosts annual blood drive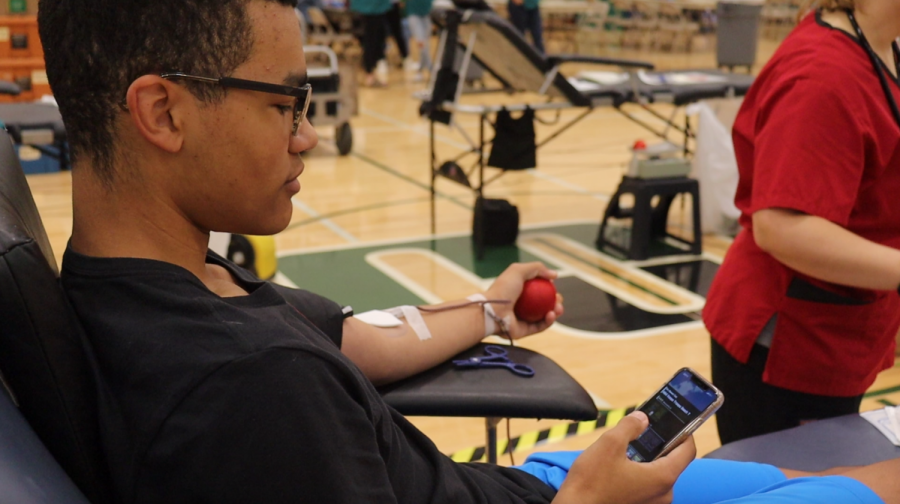 Every day thousands of people are in need of blood. According to the American Red Cross, 36,000 units of blood are needed each day. Schools and other organizations hold blood drives to help people across the nation in need of donations. 
Millard West HOSA held the first blood drive of the year on Friday October 4th in Wildcat II. Millard West has been hosting blood drives for over 20 years and it has become a tradition within the school.
"It's a culture that we have built here at Millard West," HOSA director Jeanne Meyer said. "It's important because if people donate when they are young they will give when they grow up, and we want to foster a community of givers. 
In preparation for the drive HOSA members went to Quality Times to inform students about the event as well as sign up donors. On the day of the drive HOSA members volunteer their time to help the drive run smoothly.
"As HOSA members we check in donors and register them," sophomore Emily Longe said. "After they donate we escort them to the snack tables and make sure they are okay." 
The impact of donating blood is insurmountable as one donation of blood can save up to three lives. Students, staff and others in the community came to Millard West to donate and give the gift of life.
"I gave blood because it was an opportunity to help a lot of people," sophomore Meagan Van Essen said "I feel good knowing I was able to help save lives"
The goal of the blood drive was to collect 135 units of blood, and although we fell short collecting 117 units, this can still save 351 lives.
"We had things that were working against us," Meyer said. "Kids in sports can't donate and with all the fall sport going on the turnout was less."
Overall, the blood drive was successful and students and staff were proud to have given the gift of life.
About the Contributor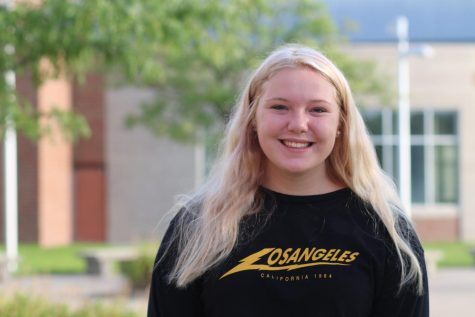 Annabelle Harshbarger, Staff Reporter
Annabelle is a sophomore and this is her first year a part of Advanced Journalism. She enjoys writing Feature stories and taking pictures. In her free...