Ended Too Soon
Senior football player's season ends early due to injury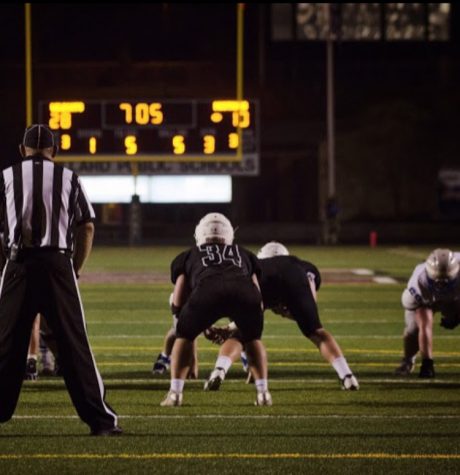 Going for the tackle right off the edge of the end man on the line of scrimmage, senior Josh Main was on a mission. That is when a Millard North lineman's body came right into his knee, and pop, that was the end.
Main played on varsity last year, and going into the second game was tied with fellow middle linebacker Alexander Johnson for most tackles. The injury occurred in the second quarter as Main recalled feeling his knee buckle, instantly falling to the ground. 
"I was going for a tackle and someone fell into my leg," Main said. "I heard a pop and knew something wasn't right."
Right when Main was taken to the sidelines the trainers were doing their usual knee injury tests and could tell something wasn't right. Josh could feel the pain getting worse and worse as the trainers were working on him. Josh's mother, Steph Main, was in the front row watching.
"I couldn't imagine what Josh was going through as he was on the trainer's table," Steph Main said. "I had never seen him in that much pain ever. The look on his face did not look good."
Main had an MRI on Monday, Sept 11th. When he later got it back on that Thursday and the news came that he had torn his anterior cruciate ligament. It was at that moment that Main realized he was done with his high school football.
"It did not really hit me until a few minutes after I got the results back," Main said. "I really did not know what to think when I heard it."
Main is not scheduled for surgery, but believes it is going to happen a few days before Christmas. The recovery time from a torn ACL takes many months of physical therapy. Many surgeons say three months after surgery the patient should initiate a "jogging program," or physical therapy.
About two to four weeks after surgery he has started putting weight on his knee. If Main decides to play again, it will be about a year until he can get back on the field.
Heading into state playoffs, Millard West is ranked 1st with an 8-1 record, the only loss of the regular season to the Bellevue West Thunderbirds. Main, a big contributor to the winning record, will have to watch the second-seeded Wildcats from the sidelines, supporting his team every step of the way.
About the Contributor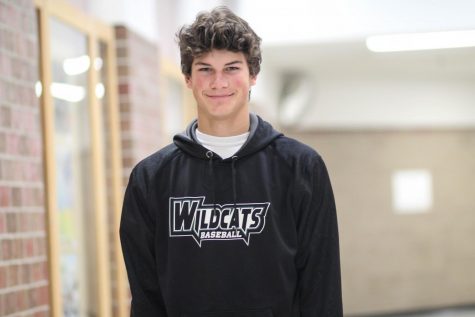 Tristan Gomes, Staff writer
I am a nice, outgoing person who loves to hang out with friends. In my free time I enjoy binge watching Netflix and eating ice cream. I am a sports enthusiast...