Why is hollywood bleeding?
Post Malone's new album "Hollywood's Bleeding" is taking the world by storm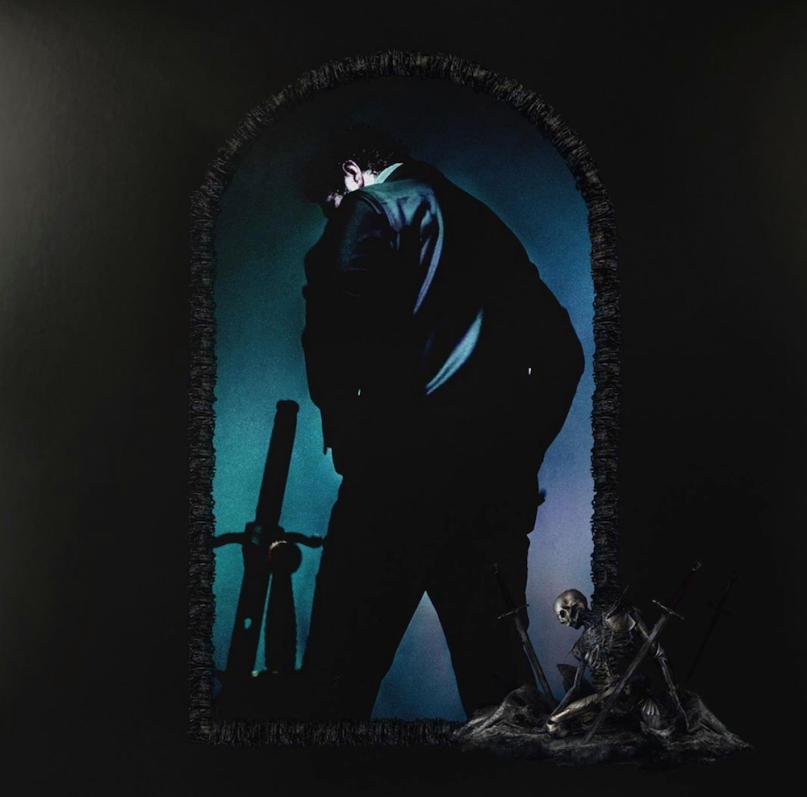 After releasing two previous albums, Stoney in 2016 and Beerbongs and Bentleys in 2018, Post Malone just released his third album Hollywood's Bleeding on September 6th, 2019. With the release of his album approaching, fans were more than excited to hear what he had been working on since his last release. This album features many recognizable voices as well as upcoming artists.
The first single of the album is "Hollywood's Bleeding." Personally, I believe that this song was perfect to start off the album because it shows another side of the artist that is not as practical and upbeat. In the past, Malone has been known more for his hip-hop rather than his more slower songs. I really enjoy this song overall and is definitely one I could listen to often.
"Saint-Tropez" is the second song in this series.In this single, Malone is realizing that the work he has done throughout his career has gotten him further in life than he ever expected. I find this song to very inspirational and meaningful; he is getting to experience many things and buy things he never thought he would be able to despite the strenuous work put into his career.
In Malone's first collaboration of the album, "Enemies" featuring DaBaby, the song first starts off with an intriguing, but catchy, beat. He emphasizes in this song that many people in his life from the past, including his friends doubted his abilities and believed that his career wouldn't go far. Now that his career is very successful Malone sees them through his eyes as his "Enemies."
"A Thousand Bad Times" has a very indispensable element to it, the rhythm. This song definitely stands out to me from the rest. There is a very natural rising and decreasing of levels throughout the song. As the beat rises and drops the song becomes very appealing and makes you want to sing along. This is definitely one of my all time favorite songs by Post Malone.
In this next ballad, many people along with myself are not familiar with one of the featured artists at all. Ozzy Obsourne is a male artist who is a lead singer for a heavy metal band,Black Sabbath. The song "Take What You Want" features him as well as Travis Scott. The song begins with a steady and slower beat that speeds up as Osbourne begins the intro of the song. Then the song is picked up by Malone, he starts off singing with a softer voice than normal. Travis assists in this song with a slower solo and it continues with the main chorus once again.
As one of the only female appearances in this album, SZA harmonizes alongside Malone in "Staring at the Sun." This collaboration was not one expected by many as she typically has a different music style than Post Malone. I really admire this out of the box collaboration. I enjoy listening to the two artists' tracks and they do sound exceptional together, their combination of voices is commendable.
"Sunflower" featuring Swae Lee was one of the few songs pre released as singles and EPs. This specific song was featured in the movie soundtrack from "Spider-Man: Into the Spider-Verse." back in 2018. After the movie premiere this song began to grow to become very popular and rise on the charts. It charted in the top ten singles for 32 weeks making this Malones third song on the Billboard Hot 100. Personally, I really liked the song when it was first released, but it has been overplayed by various radio stations and this makes me not want to listen to it as much.
In another solo "Internet", Malone describes his hate for the internet and how it has shaped the world today. He does not agree with what it has done to society as it advances. I would agree with this completely because today many people only care about their appearances on social media and I find it foolish and pointless. Much of society is based around social media, and more specifically popularity and it is just getting to the point to where that is all anyone is focused on and I find it ridiculous.
"Goodbyes" featuring Young Thug is a song that had been released separate from the album over the summer. This song has been rising in the charts as well and has become very well known over the last few months, I really admire this song and always have. The two collaborating in this track just seems like a perfect match. Young Thug and Post both emphasize and make comparisons about the messy side of relationships in this song.
"Wow" is the last track in Hollywood's Bleeding, it has a very party like mood to it that can get everyone up and singing. It is a song that is more aware to the public since it was released before the rest of the album. I am very familiar with this song and have always enjoyed.
Although this album did give everyone a different side of Post Malone, I do believe that this album did live up to its hype and expectations. I would definitely listen to this entire album on repeat, I am obsessed with it and every song on it. I can't pick any favorites out because overall the entire album was well put together.
5/5 stars
About the Contributor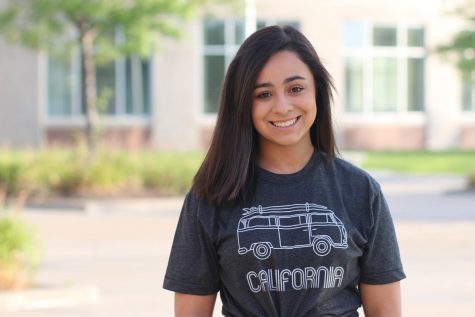 Jasmine Hermosillo-Padilla, Online Editor
Jasmine is a junior at Millard West and this is her second year on the CATalyst staff. She loves to meet new people and learn their stories and who they...