Kocovsky Lawn Care
Student starts business to earn cash over the summer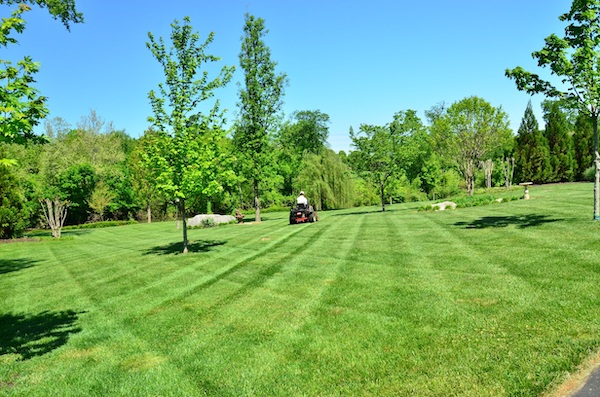 Last year junior Ryan Kocovsky was looking for a job, but didn't want a boring job. Kocovsky decided to try to pursue his own business in lawn care with no help, Kocovsky created a big business where he now mows 35 lawns a week, he believes that his business could grow even bigger.
Kocovsky got his name out there through the "Nextdoor" app, an app where people can post things they are selling, need, want, etc. Kocovsky also made business cards and flyers with his name, number and logo. Kocovsky passed out flyers throughout the Millard area and created a name for himself. T-shirts were also made for advertisement, Kocovsky believes these things helped his business grow big.
"When I passed out flyers I had many people call that were looking for someone to mow their lawn weekly," Kocovsky said. "My business grew big through Facebook and the Next Door app."
Kocovsky started this company very motivated looking for some extra cash and business experience. Mowing 35 lawns a week could be very hard to manage, especially working around school hours towards the end of the summer season. Kocovsky worked hard all summer and it paid off in the end.
"Even as a kid Ryan always loved to do things around the house to earn some cash," Ryan's Mother Dianne Kocovsky said. "Ryan was dedicated to making a better business and even invested his earned money into a riding lawn mower to make the work days easier."
Kocovsky Lawn Care has many customers who love the work that Kocovsky does. Customer David Sarachek has noticed his hard work and time he puts into the lawns. Sarachek has much confidence in Kocovsky taking care of his lawn.
"My lawn is always mowed on time and looks great every week," Sarachek said. "I'm very happy with Kocovsky Lawn Care and will have them back next year."
Kocovsky was looking to make just a little extra cash this summer but created a business that was recently very successful. Kocovsky is excited for next season to see how his business may grow. 
About the Writer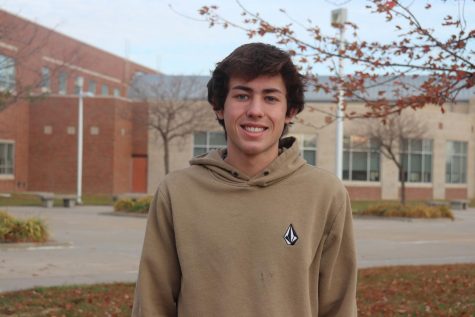 Noah Walls, Staff Reporter
Noah is a senior at Millard West and this is his third year in Advanced Journalism. Noah enjoys covering sports through broadcast and written stories....