Swift's New "Reputation"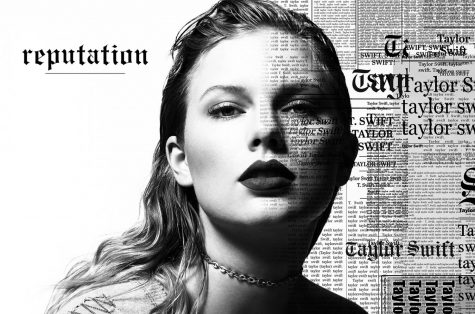 Since her self-titled debut album was released in 2006, Taylor Swift has been an idol to young girls across the world. Her long blonde hair and sweet song lyrics painted a picturesque image of innocence and grace. She was every parent's dream for their child's role model.
Record deals, world tours, a mountain of fans and constant red carpet appearances have made her ascent to fame seemingly effortless. As time went on, the original country love songs gave way to pop-y and repetitive radio hits, appealing to a broader base of supporters with each album. From "Fearless," to "Speak Now," to "Red," to "1989," Swift's steady climb to international stardom has been nothing but successful.
This time, however, America's sweetheart may have slipped.
With the cryptic release of singles from her 6th album, Swift is turning heads in a new way. Gone are the days of innocence and love songs, replaced with electronic sounding pop hits that grace the radio 10 times a day for the next month and are never heard of again.
After a major clash with rapper Kanye West over a degrading song lyric about the artist, Swift was attacked on several social media platforms, being referred to as a "liar" and a "snake." She had denied giving consent for the lyric, but evidence proving otherwise was eventually found in a video Kim Kardashian posted on her Snapchat story.
Shortly after, she went off the grid for months. No news, no paparazzi pictures, nothing.
The first sign of any activity came when she suddenly deleted all of her social media pages early on August 18th. A few days later, obscure videos of a hissing snake with glowing red eyes appeared on her Instagram account. Subtle.
The first single, Look What You Made Me Do, was released on August 24th. The release was not only a new sound for the artist, but a complete rebranding of Swift's innocent persona. In the middle of the song, Swift makes a bold statement that could categorize the entirety of her new album:
"I'm sorry, the old Taylor can't come to the phone right now / Why? / Oh, 'cause she's dead!"
With this lyric, it is clear that she has broken all ties with her past self, believing that that side of her represented a fake, pushover of a person who always "played the victim." This is further targeted in the LWYMMD music video.
At first glance, the video is simply an aesthetically pleasing and expensively made production to accompany the star's new image. But with a closer look, the video is full of cryptic, deeper-meaning imagery: including costumes from previous events and videos, digs at her elite and exclusive friend group, snakes serving hot tea and the presentation of the pseudonym Nils Sjoberg she used to write a song for her ex-boyfriend Calvin Harris on a gravestone.
The scene opens with Swift crawling out of the grave wearing the same dress she wore in Out of the Woods, the last music video shot in the "1989" era. The frame switches from a dark, cemetery scene, to Swift in a brightly lit room, sitting in a bathtub full of 10 million dollars of Neil Lane diamonds. The shot features a one dollar bill, in reference to the dollar she won in a recent sexual assault case.
Perhaps the most unsettling scene in the video puts Swift at the top of a mountain of her former selves, showing versions of her in costumes from the "Speak Now" and "Red" era of concerts fighting to get to the artist. Three minutes and thirty-seven seconds of symbolic imagery and repetitive pop beats later, the "Old Taylor's" line up in front of a plane labeled "Reputation," mimicking the words of her critics in regards to her victim-like habits and personalities.
Love her or hate her, you have to admit that Swift is clever. Her timing and the drama behind the release of her new singles have sparked international attention. She is undeniably good at what she does — making pop hits that create something to talk about. The LWYMMD music video broke a YouTube record, achieving 43.2 million views in 24 hours. That's 30,000 views a minute.
While the songs may not be groundbreaking, especially with the feature of the 90's hit music "I'm Too Sexy" as a background beat, what LWYMMD lacks in originality it makes up for in the ingenuity of the music video.
Many people, myself included, miss the "Speak Now" and other previous phases of Taylor Swift. Her clever and original songs were anthems for girls everywhere, and now, she has been reduced to the same monotone pop artist that is played constantly on every other radio station.
Her new persona is different from anything she has done before, but will create nothing but success for the artist. The rest of her album is set to be released in early November, and world tour dates and merchandise have already sold out on her website.
Taylor Swift is smart. She's a business woman who knows how to spin negative attention in her favor. Her sixth studio album will be an impressive push back at those who have looked down on her for years.
About the Writer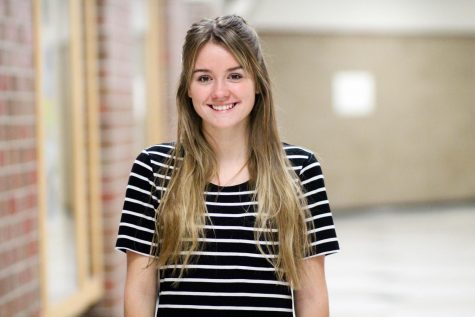 Madelyn Anderson, Opinions Editor
Madelyn is starting her final year at Millard West. This is her first year in journalism and she enjoys writing opinion and feature stories. Madelyn is...