New Boots: Tracy Lawrence
Time Marches On with Made in America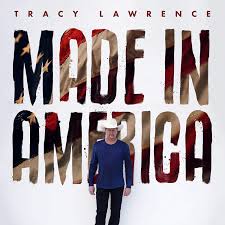 It has been 10 years since Texas singer-songwriter Tracy Lawrence released a genuine album. Between 2009 and 2019, he has released a few albums in the form of Christmas albums and a Greatest Hits album, but nothing that would spark a possible tour.
On Aug. 16, Lawrence released his 16th album Made in America which features 12 songs that make up this patriotic album.
The first song on the album, "Made in America" is a perfect ode to all the hard working men and women that keep America going. The song opens up talking about the blue-collar jobs that make up the backbone of this country with lyrics like "It's the first assembly line making that Detroit steel/It's asphalt streets, rows in the fields." The instrumental is steady, simple guitar coupled with drums. This got my foot tapping instantly. "Made in America" nods its head to the brave men and women who defend the stars and stripes with the line "It's standing your ground, not backing down and never giving up." The song is even better when put to the official lyric video. "Made in America" sets the album up for a patriotic compilation of songs.
The next song on the album is "Forgive Yourself." This is a breakup song, but not in the sense that you would think. Rather than sad and slow, the instrumental is pretty upbeat. Lawrence is anything but upset for his love leaving. He tells her "Don't apologize for how we got here/Baby, dry those crocodile tears/Go on and forgive yourself." The use of crocodile tears leads me to belive this split was long in the works. This song was a bit of a let down after hearing "Made in America" as it did not feel personal
"Running Out of People to Blame" is the next song to appear on the album. The music starts off a little slower than the two previous songs making it feel more heartbreaking and personal. I really enjoy the chorus "You're runnin' out of time, runnin' out of answers/Burnin' up the road and all your second chances/You got a ways to go and the wind's blowing/Hell-bent and bound but you keep on rolling/While everybody's praying someday you'll change/You're running out of people to blame." The message behind the song is that the only person you can blame for where you are at in life is yourself. If you don't know what you're going to do with your life it's because you decided to do other things rather than figure out your real priorities.
Next on the album is "When the Cowboys Gone." This, like "Running Out of People to Blame" is a slower song. Lawrence takes a trip down memory lane to the days when the cowboys were there to be image of good. This is all summed up in the chorus "Who's gonna ride in and save the day?/Who's gonna throw that big John Wayne right hook?/When it looks like the every thing's gone to hell/Tell me who/What we need is more walk than talk/In the windshield not the rear view/Like some long lost song/'Cause this world's in trouble when the cowboys gone." Nowadays most people are more talk than anything but they don't go through with what they're saying. We need more of that in America's future. Just like "Made in America" the song is better put to the official lyric video.
Another heartbreak song appears on the album as "First Step to Leaving." The opening verse, "Son. you could never rope the wind/To stop the tide from rollin' in/Or goin' out/Just like that you can't find the words to say/To changer her mind and make her wanna stay/Right now" already lets the listener know that Lawrence's love interest is already long gone and there is nothing he can do to keep her.
Lawrence picks up the pace with "Just the South Comin' Out." This song definitely nods its head to the southern rock genre of country music. Just in the opening verse it is clear this is an ode to the south with phrases like 'yea I reckon' and 'I'm fixin' to.' While I like the song, I do think it would be better suited for artist like Jason Aldean and Brantley Gilbert who are more know to do Southern Rock songs (same goes for the songs "Chicken Wire" and "Stay Back a Hundred Feet") as it's better suited for their rough gravel like voices. Lawrence on the other hand has a smoother, more traditional voice.
As a whole I dig the album. But, when it came to individual songs there were only a handfull I really enjoyed earning them a spot on my playlist. 
4/5
About the Contributor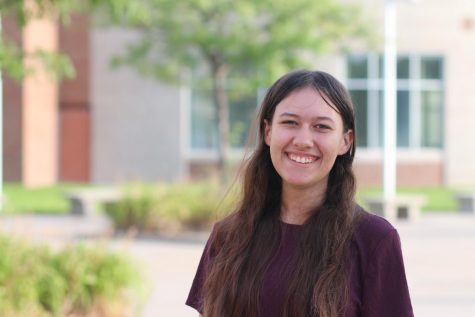 Mackenzie Gonzales, Cartoonist
Mackenzie is a senior entering her third year on the CATalyst staff. Her favorite stores to write are Entertainment and Features. She loves photography...