Exploring Omaha's culture
World Religions class visits religious centers across Omaha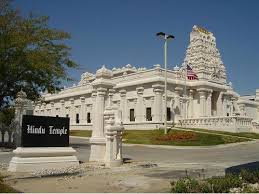 On Thursday, April 25, World Religions teacher Matt Heys took his students on a field trip to The Hindu Temple, the Omaha Tri-Faith Center Mosque and Beth El Synagogue to provide students an engaging method of learning about different cultures in the Omaha metro.
After being introduced to Hinduism, Buddhism, Judaism, Christianity and Islam throughout the class semester, the students are able to make real-life observations based off of what they learned in the classroom. The trip happens once a year, meaning students from any term may attend the field trip, even if they aren't currently in the class. For some students, they are able to review the content they learned during class and for others they are able to preview the content they will be talking about for the rest of the semester.
There are numerous reasons that students might sign up for this class. Senior Gracyn Green wanted to get as much out of the course as possible.
"I signed up for the class because I wanted to be more knowledgeable about other religions so I could be more confident in my own beliefs," Green said. "I feel like I'm always asking questions about other religions so I felt like World Religions would be a helpful way to expand my knowledge."
Throughout the course, the students are able to explore the similarities and differences between different universal faiths. This trip is able to expose Millard West students to diversity in the Omaha metro.
"We hope they return from the experience with a more sophisticated grasp of how religion expresses itself in architecture, art, literature, dress — everything," Heys said. "We want them to walk away from the trip with their eyes opened to just how diverse their community is."
World Religions class has been doing this field trip for over 15 years. Typically more than three locations are visited on the day of the trip, but this year, Heys decided spending more time at each place could be beneficial for students to catch small details. Senior Alexis Buesing found more meaning in each trip because they had more time to ask questions to the religious leaders and do more exploring.
"You learn a little more about each faith the more time you spend there," Buesing said. "In Hinduism, we went over a lot of misconceptions because they have several deities, but only worship one. At the mosque, we listened to the Imam talk about how the modern world stereotypes Muslims as terrorists, but they're truly a peaceful faith."
This year was also the first time Millard West students have been able to visit the Omaha Tri-Faith Center, which is a place of worship that incorporates Judaism, Christianity and Islam into one shared community that encourages tolerance and respect.
All of the religions listed are monotheistic, meaning they all believe in the same one God. Temple Israel, the American Muslim Institute and Countryside Community Church co-locate on the same plot of land, all one long, connected building that share commons. In these commons is where most of the education is done and others are able to learn about similar faiths.

"This year it was uniquely rewarding to be one of the first student groups to visit the Tri-Faith Center," Heys said. "Omaha, Nebraska, is the only community in the United States, maybe the world, to have attempted something like that."
The Tri-Faith Center was a favorite place of many students, including junior Amelie Cole.
"The Tri Faith Center was definitely my favorite place we went," Cole said. "It was very interesting how all the faiths could come together, notice and respect their similarities and differences, in one area."
While at each location, students had the ability to interact with religious leaders including rabbis, pastors, imams, priests and other clergy. Students are given tours by each respective leader, but do not visit during worship services. It's encouraged that students attend worship services on their own time and journal about their experiences with parent permission, but this isn't required if not all families are comfortable with it.
The importance of learning about different World Religions has a lot to do with human history and lifestyles.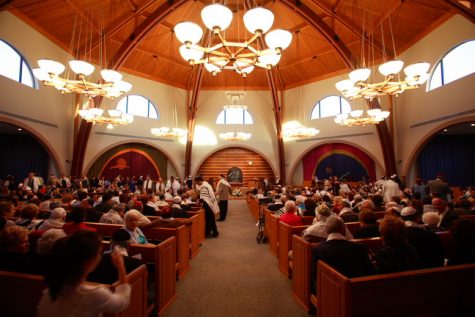 "Religion has been a driving factor throughout human history," Heys said. "There's an awful lot of philosophical, cultural, political, economic and even diplomatic change you can't fully understand without a rudimentary knowledge of religion."
Knowledge of religion helps Millard West students to better understand the world they live in. The class is able to open students' eyes to otherwise overlooked religious centers around Omaha. Each year the trip is a success, hooking in anywhere from 40-50 students from the collective semesters. The trip will continue to occur in the future, allowing students more insight about religious locations around Omaha.
About the Writer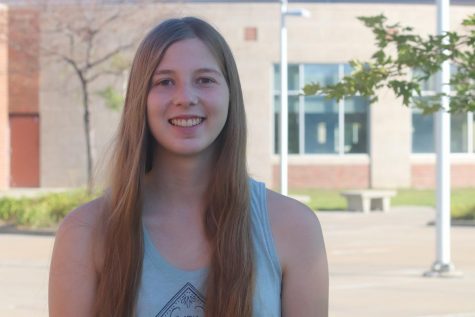 Olivia Edwards, Staff Reporter
Olivia is a senior at Millard West and is beginning her second year on the CATalyst paper. She enjoys writing stories for the paper and is passionate about...