A haunted post prom
Post Prom left students in horror as their night went on
This year for Post Prom 2019, students spent the night in a haunted high school. The night was filled with activities for students to do as they spent four hours in their school. There were games, shows and so much more.
Post Prom started at midnight after the Prom ended at 11 pm. Everyone was lined up at the door to enter into the haunted high school. The decorations for the after party made it feel like you were walking the halls of a spooky mansion. They cover the walls with dark paper and had mannequins decorated to look like ghosts. Also on the walls, red paint was used to write creepy sayings and colorful flashing lights were everywhere.
"I helped set up the Haunted Sandlot booth for the baseball team," volunteer Katy Nilsson said. "I think students enjoyed our booth because it is a game that you would typically see at a carnival."
The food was another highlight of the night. There were things from candy to full entrees. People who were serving the food were dressed as mad scientists while the tables were decorated to look like a science lab. Snacks ranged from chips, candy, Runzas, chicken tenders and pizza. For drinks, they had juice, soda and water. It definitely pleased the kids.
The Commons were filled with tables and a stage with a karaoke stand. While students were eating, they could listen to some music sung by fellow students. Some people even created a group, who danced along. Towards the end of the dance, students sat at the tables listening to the DJ who gave announcements on how to exit. The commons was one of the busiests places all night.
Wildcat 1 was filled with giant inflatables that kids were allowed to go on. One of these inflatables was an obstacle course that let people race one other person. Students went through small areas while squeezing through inflatable pillars. At the end of all that, there was a slide that led you to the finish line. They also had a Meltdown inflatable that has two pillars sticking out that you either had to jump over or duck under. Students enjoyed watching their fellow classmates wipeout on this activity.
"My favorite activity was blackjack because it was an easy way to get a free gift card," senior Rylie Peterson said. "I wish they added a plain bouncy house in the gym."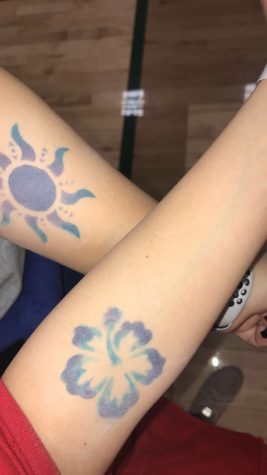 Wildcat 2 had an archery tag game that allowed students to form two teams and try to hit each other with soft arrows. They had armor and there were mini walls that you could hide behind. Also in Wildcat 2, they had a ride where two people got strapped into two seats and they spun in circles. It made anyone watching them dizzy, but students definitely had fun on the ride and observing it. The last activity they had in Wildcat 2 was an airbrush tattoo station. Everyone picked out a design and the colors they wanted. It was a more relaxing activity for students to do.
Wildcat 3 had a comedian show that lasted 30 minutes. He was a parent of a student at Millard West and had many jokes to tell. His jokes were more like stories that happened to him in his life but it didn't fail to make everyone laugh. He also allowed six students to participate in a game. Two kids told the jokes and the four other kids had to try not to spit out the water while laughing. It was a struggle for some people. At the end, he gave everyone who came to the show a water bottle with candy in it.
"My favorite activity at Post Prom were the casino games because I thought they were super fun," senior Bree Green said. "I also really loved the archery game, but I wish they added bubble soccer."
The hallways on both sides of the gyms were covered with different booths. In one hallway, they had different stations the replicated a casino. They had card games where students were allowed to "gamble" money used to win prizes at the prize booth. The other half of this hallway had tables filled with different raffle prizes. At the end of the hallway, they had the grand prizes that consisted of a mini fridge, TV and more.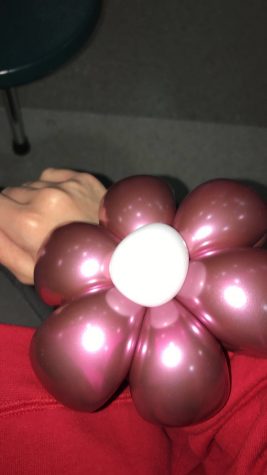 In the other hallway, there was the prize booth and games. The prize booth had things from gift cards to T-shirts. Students used the money they won from games to buy stuff from the prize booth. One of the games in this hallway was a bottle toss and the other was a game where you threw a mini football into holes cut out of a wall. The more points you got, the more money you won. At the end of the hallway they had face painters that could paint someone's body to make it look like they got beat up. They also had a guy make balloon hats and animals for students. He could make anything you asked for, and everyone was interested in watching him create the different things.
"I did like the theme of Post Prom and thought they did a really good job of decorating," senior Addi Dannehl said. "My favorite activity at post prom was the hypnotist show because he made them do crazy, hilarious things."
One of the last activities they had was the hypnotist show. This was definitely a hit among students and one of their favorite activities. Students rushed in to get a good spot and once the hypnotist asked for volunteers, a ton of people raced to the 20 empty chairs on stage. He made students do crazy things like making them think they were in a horse race. The hypnotist even had a guy think he was pregnant and giving birth. This definitely got a laugh out of the audience.
Overall, Post Prom 2019 was a success filled with multiple activities and fun. Students had endless things to do that helped them stay awake that late in the night. People already can't wait to see what they have planned for next year.
About the Contributor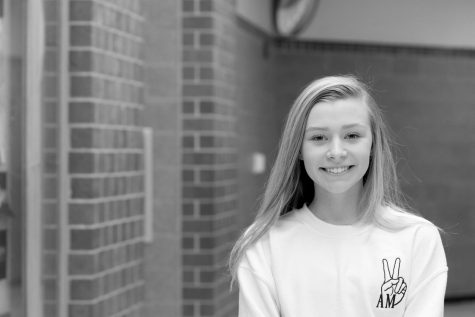 Isabella Nilsson, Staff Writer
Isabella Nilsson is a sophomore and this is her first year of Advanced Journalism. She likes doing stories about student life and taking pictures. She...