Battle at the Back to School Dance
Students show up to a separate school's dance without an invitation
Hang on for a minute...we're trying to find some more stories you might like.
With the beginning of the Wildcat school year comes the well-known Back to School Dance (B2SD): a place where students could let loose and show their crazy side.
    This draws the attention of the Wildcats and, this year, the Patriots.
    Since the beginning of time, our friends down Q Street have been some of our biggest contenders in all sports. The "Battle of Q Street" is what we students chose to name the tug-of-war between Millard South.
    This year, the battle was extended from the fields and courts and brought to our school's dance.
    As the week of the dance started, multiple students from all over Millard started plotting their break-in to a dance that was meant for our school only.
     In year's past, students from South have showed, very clearly, their thoughts on our school and the students in it. Each time it's something new.
    "You're all rich" "You all think you're better than everyone" "You're so cocky"  are their major points in their Twitter fights.
    For some reason, our school gives them some type of bad vibe, but apparently not when it comes to the B2SD.
   Each year, our Student Council spends part of summer hiring the DJ, buying all of the equipment, and deciding how much entrance should cost. All of their early mornings and hard work this year was dragged to the ground by the Patriots.
   From being a member of our Council, I know Millard South has an amazing Student Council because of how dedicated they are at each State Convention, always showing school pride.
    So, why don't they start their own dance?
    Many people came from their school to Millard West to attend our dance, I know they will have enough people to start one of their own.
    When asking South students  why they decided to crash our dance and not throw their own, their answer was simple.
    "Yours is just more fun."
    Well, that is true, there is no party like a Wildcat party.
    There still is no justified reasoning for them being at our school's dance. It's our turf and they do not belong here.
     Little did the students of Millard South know that our school was prepared for this invasion because of numerous tweets stating that they would be coming. Officer Kubik had an interesting night pulling out any student that didn't belong.
    Chants of profanity were thrown around as the freeloaders were dragged out of the dark and sweaty gym.
    Although the Battle of Q Street is primarily fought on the gridiron, this year it is also being fought on the dance floor.

About the Writer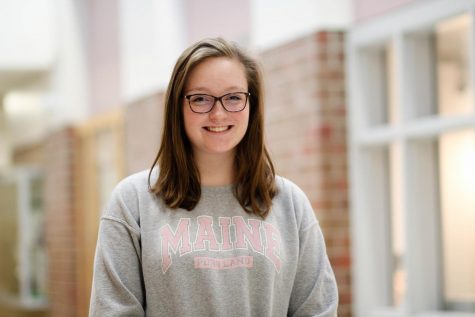 Annaliese Punt, News Editor
Annaliese is in her first year of Advanced Journalism. Since sophomore year she has been involved in Yearbook, and this year, was named Editor-in-Chief...