Playing Music with Fingertips
Hang on for a minute...we're trying to find some more stories you might like.
By playing at his friend's parties along with his dad's friends, sophomore Jordan Bakar, shares his love and talent of music. Up and coming DJ Bakar plays at weddings and birthday parties for an affordable price for everyone.   
With school being his main priority, Jordan plays DJ as a hobby on the side. Playing music is an escape from all the stress and problems as the music lets him relax from all the work he has and allows him to be in his own place where there are no problems and no school work. It allows him to escape the world.
He has a variety of music downloaded that he uses to play or to practice his DJ skills so he can be ready for his next big project. Bakar keeps up with all the new music that is been released or is very popular because he never knows what different types of music people may ask him to play. He even gets a list of what music to play form the customer that has hired him, so there is no issue at the event.  
"I have to keep up with all the new music that's been released, cause you never know anyone could ask you to play music that just released a couple of months ago," Bakar said. " I have downloaded over five gigs of music on my hard drive and I am downloading in the next couple of days."
Bakar's dad bought him a new DJ board, the Denon MCX8000, last December so he can improve his skills on the DJ board and get use to the new sets of boards that are coming out. The set cost him almost about $1,300 and the set includes three display screens, high quality sound system and more advanced technology compared to his older board.
"The new board was a big upgrade for me, because it had so many new things on it," Bakar said. "It actually makes playing easier cause its new and has newer technology from the older set and I can do alot more stuff with this."
Bakar has already played DJ at three events and he got paid for them all. From all those parties he got great feedback from all of them and they want him to play again at their parties. Jordan has gained some publicity by playing music at parties and the host telling others about him and his skills of playing DJ. Jordan has already got some contracts during summer vacation of 2019.   
"Jordan played at my party and it was great, everyone had fun and he played great music," a customer of Bakar said. " I will tell other people to hire him as a DJ, for the fact he is good and affordable."
Bakar has gained publicity form his hard work and showing others how good he is with the talent he has. He is hoping to get better at playing music and get more contracts in the future so he can show others his talent. For more information on Bakar make sure to check out his YouTube Channel CrewElite.

About the Writer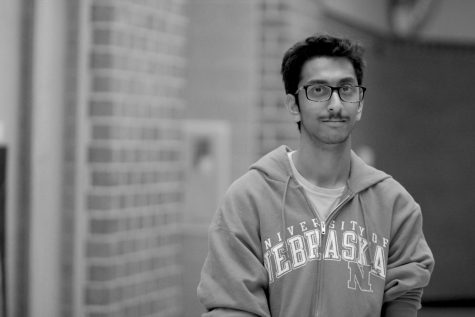 Dev Mehta, Podcast Editor
A youtuber who barley uploads and join journalism for the fun of it. Dev is a senior in high school and a great person. He is also part of the Millard...