Black History Month Matters
February is more than a month of history
Hang on for a minute...we're trying to find some more stories you might like.
As February rolls around posters are hung up on the wall across from the library giving information about historical events throughout African American history. This display is in celebration of Black History Month and it is created by the Justice and Diversity League each year. Students pass by day after day, never giving the papers a second thought.
Black History Month was first celebrated in 1976 after evolving from "Negro History Week" which was started by historian Carter Woodson in 1926 according to Daryl Michael Scott from The Association for the Study of African American Life and History.  Woodson intended this week to teach about the past so the race would continue to be prominent in American society. He wanted this week to be in February because Abraham Lincoln and Frederick Douglas's birthdays fall within this month, both of which left a huge impact on the black community.
Today, this month is observed by schools with displays like the one here at Millard West, singings songs and reading books about African American leaders. Many museums also create exhibits to celebrate the month along with an African Film Festival that's held in Los Angeles, California.
Although there is some awareness that is brought to Black History Month with these events, it's not enough.
Throughout history African Americans have overcome more hardships than we can count. Slavery, discrimination and hate crimes just to name a few. All of these things are swept under the rug until February when we hang posters and briefly talk about the events of the past. It shouldn't just be during the month of February when we talk about these events, but every day. Black History is American History and should be taught in classes throughout the whole year. These events were ugly and disgusting but we need to continue having that conversation so history doesn't repeat itself.
Because the population of Millard West is predominantly caucasian, our students often don't acknowledge Black History Month or don't understand the importance. This month is a time for the black community to come together to reflect on the past and see how far they have come. We as a school need to support them and educate ourselves so the oppression the African American community felt never happens again.  
Omaha Central High School along with the Omaha Symphony put on a concert called "Living Voices: A Legacy of Hope, An Affirmation of Promise" on Feb. 5th. Doing an event similar to this concert would help bring more awareness for the month and make pur African American students feel more supported.
This awareness month shouldn't just be celebrated in February. Similar to how Thanksgiving is only one day but we should always be thankful for the people in our lives or Mother's Day we should always appreciative of our moms.  Everyday can be Black History Month by simply just treating people right no matter their race, religion or ethnicity.

About the Writer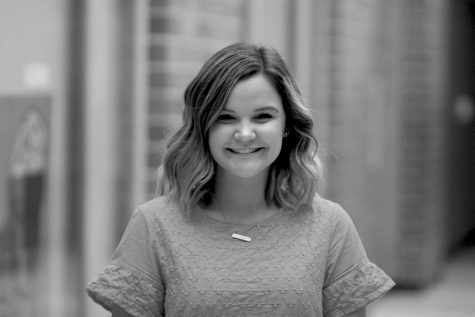 Sydney Looney, Editor-in-Chief
Sydney is a senior and this is her second year being apart of the CATalyst and MWHS Wildcats News staff. Her favorite part of journalism is getting to...