A Drive To End Hunger
Spanish Honor Society gathers food for the Juan Diego Center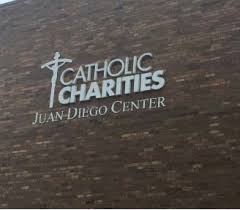 Hang on for a minute...we're trying to find some more stories you might like.
On January 28th, the Spanish Honor Society started their annual food drive between the Spanish classes. The drive will go for two weeks. In this food drive they are collecting cans and non perishable food for people who visit the Juan Diego Center. The food drive has happened every year for the last seven years between the Spanish classes.
The Juan Diego Center is run by Catholic Charities, that services people who live in the South Omaha.  They have a food bank in the center were people in need go for help and were they get food from. The Spanish Honor Society has been helping the food bank for a long time and this year they are expecting to give them more food than they ever had before. The numbers were uncountable the last time they did this that the Spanish Honor Society don't even remember the number of cans they collected to help out Juan Diego Center. All they said was that it helped out the community.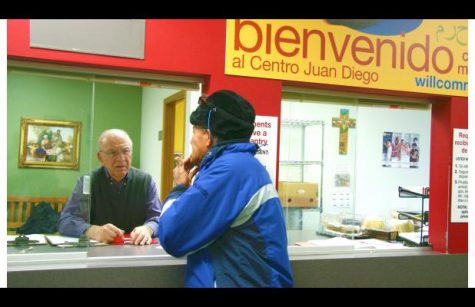 "It is hard to say since many use this pantry to survive," Spanish teacher Candida Kraska said. "All of South Omaha benefits and all those that go to this pantry benefit from the food donated."  
This annual food drive has a twist in it. The class who brings the most food will receive a trophy from the Spanish Honor Society the last they held the food drive Mr. Sutters, class won it. Also, the winning class will get a pizza party and the runner ups of the competition will receive cookies. With these great prizes to win, the classes are getting involved to raise as much food as they can to help the community.
"These prizes were chosen by the Spanish Honor Society officers," senior Gaurav Khot said. "And the trophy has been a tradition since this food drive has started seven years ago."
This project will end on February 8th, and they want to raise an uncountable amount of food for the food pantry, so they can give something back to the community. Spanish Honor Society Sponsor Alexander Jameson will deliver the can the following week.
"We would like to give back to the community and help those less fortunate, especially those in the Spanish-speaking community since we are the Spanish Honor Society," Jameson said. "It has been done yearly since 2010, when Senora. Kraska started it."
When this project ends it will help a lot of citizens of South Omaha and make change in some families since they are getting to food eat from the pantry. The Spanish Honor Society are hoping to continue this tradition in years to come.  

About the Writer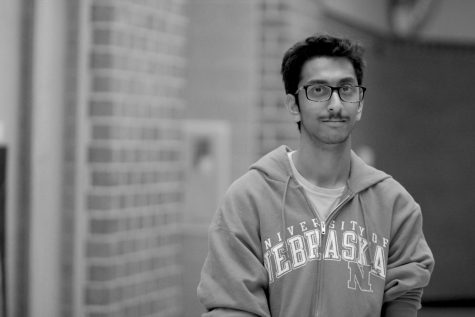 Dev Mehta, Podcast Editor
A youtuber who barley uploads and join journalism for the fun of it. Dev is a senior in high school and a great person. He is also part of the Millard...