Brand names: Popularity Over High Quality
Why people buy into the brand of a product although it costs more in the end
Hang on for a minute...we're trying to find some more stories you might like.
Many people believe that popular brands give them better quality items. Not only do they feel the quality is better, but when many people use these brands they begin to gain trust and come back for more. After looking into it, these brands are overrated and too expensive.
Companies that are more popular and cost more money do have quality items, but there are other stores that also produce the same quality for a better price. There are many pros of getting a cheaper pair of leggings. One save a lot of money, two get the same quality as the higher end brand.
When people go to a popular store, such as LuLuLemon, they see a pair of cute, original leggings and immediately want to buy them. Not only do they like the style, but more importantly, they are from a high end store. These leggings range anywhere from $80.00 to as much as $200.00, while Target has Champion leggings that costs less than half the price at $30.00, but people choose to buy the Lululemon pair.
People are willing to spend money on many different pieces of clothing, just because of the brand. The thought of someone being seen in a certain outfit or with a certain label on it is more important to people than saving money for needs in life. These high end store give people the desire to fit in whether it is in school, work or social circles.
Not only does this happen with clothing but it also happens with shoes. UGGS is a popular shoe brand that sells boots and other comfortable shoes. A pair of UGGS usually costs around $150 dollars, while Bearpaws cost $50 dollars. Bearpaws are sold in the same places as UGGS and also come in many different styles and colors. People have the option to save $100, but still they choose to spend their money on the more expensive shoe brand. The quality of UGGS aren't necessarily better, but are worn and bought more than Bearpaws. This makes the customer think that they are better in the long run.
Oakley's sell sunglasses for men and women. These sunglasses are usually priced around $200 dollars. Not only are the sunglasses more, the cases that come with it cost extra, too. People assume that these glasses are better quality because many people own them and they cost more money. That is not the case. Many stores like Target, Walmart, Costco and Scheels carry sunglasses that are high quality and cheaper as well. These come in all different designs and styles so that people can choose the pair that they like. These can come in many different prices, too. They can be as cheap as $30 dollars or as high as $100. Although that is still a lot of money by getting these sunglasses you save money, in which customers can then spend on the needs in life and even save for the future. When people buy sunglasses with the brand they believe that it will contribute in giving them a greater social acceptance to others.
People often look at their own personal image, their loyalty and brand fanaticism.
Just as brands and stores have identities, people do as well. Some people buy certain brands to support their personal image and how people think of them. Buying products that are more expensive and unique, a person would often see themselves as high-class, well-to do or sophisticated. Over time customers develop loyalty to a certain brand that provides a consistent high quality experience. While it may be inconvientant, brand loyalty may cause people to spend more money on a product because they are willing to buy something from that brand. Lastly, there is brand fanaticism. When a store has a close rival of another store, for example Target and Walmart, the people that buy from one company becomes extremely loyal and even talks that company up. This means that the brand is more likely to get positive recognition and also give them more customers.
People are willing to buy products that are more expensive, thinking they will be getting their money's worth, that is often not the case. As other stores offer the same items people choose popularity over quality.

About the Writer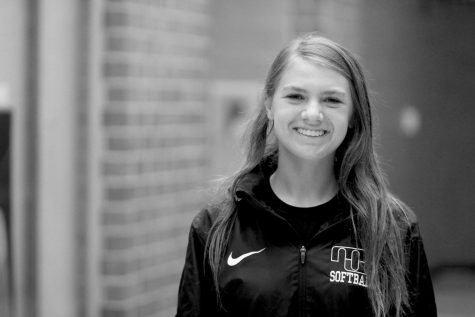 Delaney Richardson, Staff Writer
Delaney is a sophomore and this is her first year in Advanced Journalism. She enjoys writing sports stories and feature stories. In her spare time Delaney...