Robotics: The new career of choice for women
Two girls step into the world of robotics by joining the competitive robotics team
Hang on for a minute...we're trying to find some more stories you might like.
Engineering and robotics is generally seen as a man's job, but women are slowly pathing their own path. STEM careers are now being geared towards women in hopes that more will pursue these careers. Junior Elliott Pickinpaugh and senior Ivy Wiens are doing just that as the only girls in robotics.
Pickinpaugh would like to go into robotics as a possible career in her future. Wiens on the other hand w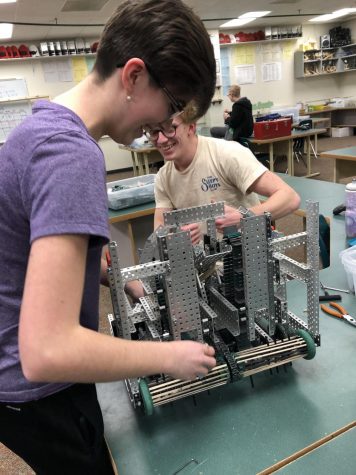 ould like to pursue a career in health science, but would like to continue with vex robotics in college.
"Robots have always been my thing in general, but my brother, Nick Pickinpaugh, really helped me decide that was what I wanted to do after he joined robotics while at West," Pickinpaugh said. "I feel like it would be a good fit for me because I really do enjoy working with mechanical systems."
While Pickinpaugh and Wiens are the only girls in the class they don't let that get to them. To them it's no big deal; it's just another class.
"I grew up with all brothers and have played on all boys lacrosse teams," Wiens said. "So working with abunch of guys doesn't bother me much."
This class isn't like most other classes. Robotics is a two term class students take in the fall. It acts as both a club and a class at the same time in the sense that there is time and effort put into the class in and outside the classroom. Robotics is a class where engineering oriented students are able to go through the process of making a prototype, testing the design and building the final product.
All of this work is done in the classroom, but the real test happens outside the classroom through competitions. Robotics students create their robots in the class before taking them to competitions where they put their robots up against other robots from different schools.
"My favorite thing about robotics is hands down the competitions," Wiens said. "It's very exciting to see all of our hard work pay off when we have a bot that is successful. I like seeing what designs other people feel confident in."
Sometimes something goes wrong during a competition and Pickinpaugh and Wiens have to work together to figure out where the problem is.
"The most challenging thing is when something goes wrong during a competition," Pickinpaugh said. "You don't have much time to fix your robot before your next match. Figuring out what has gone wrong and how to fix it in a very short amount of time is one of the hardest things for me."
Despite things going wrong every now and then Pickinpaugh and Wiens don't let that get them down. Instead, they focus on the accomplishment they feels in having built something on their own.
Pickinpaugh and Wiens will continue paving a path as women in the world of robotics and engineering.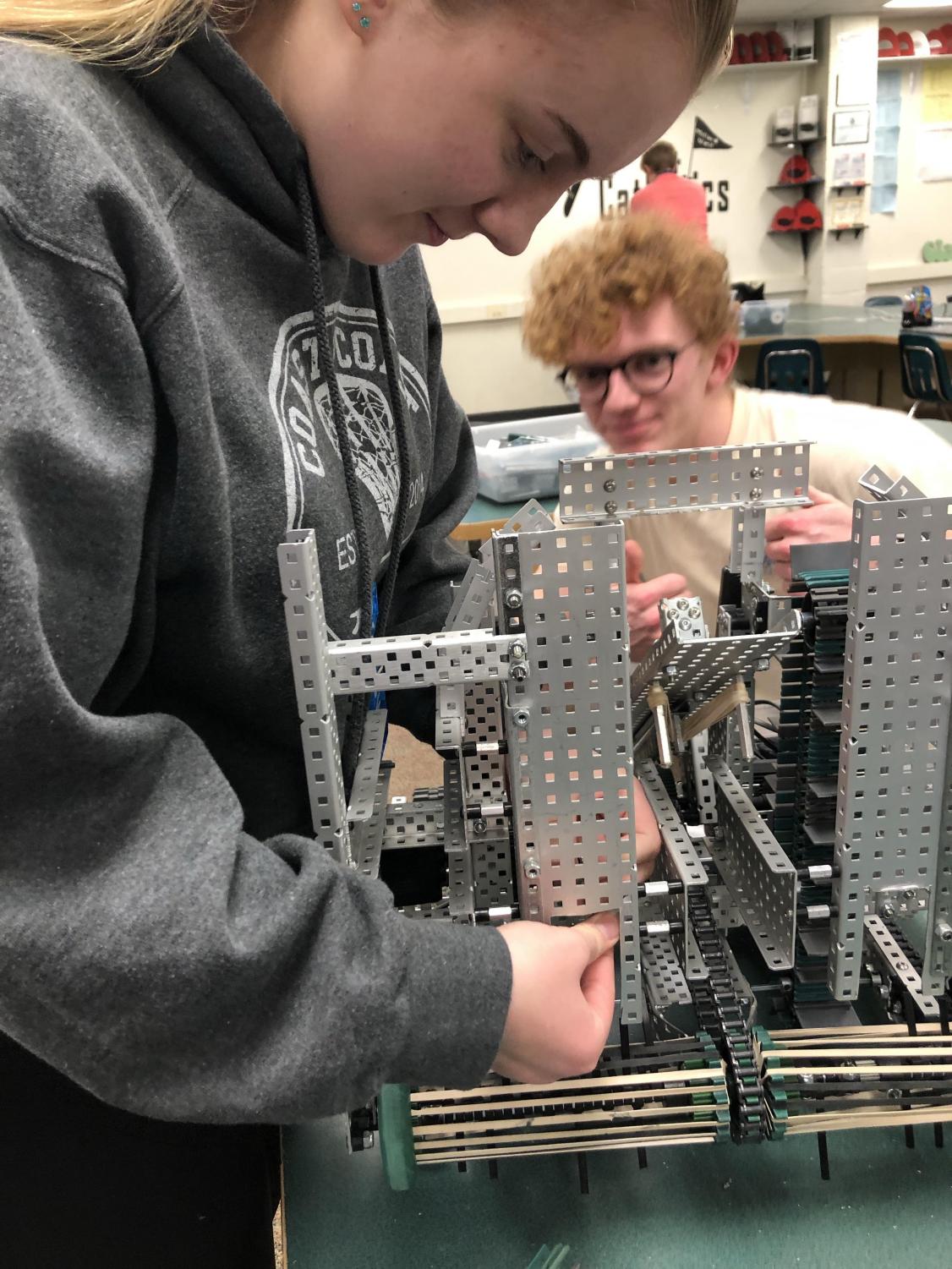 About the Writer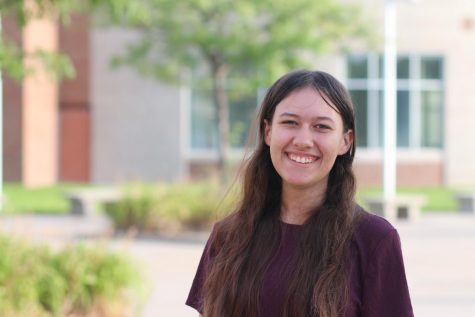 Mackenzie Gonzales, Cartoonist
Mackenzie is a senior entering her third year on the CATalyst staff. Her favorite stores to write are Entertainment and Features. She loves photography...