The road to a Pacemaker & Crown Finalist
photo by Mark Hilburn

This October, The Catalyst print and online newspaper were announced as Pacemaker and Crown finalists, the highest awards given out for general excellence and outstanding achievement in high school journalism.
Altogether, 260 publications were submitted representing 38 states. Judges spent days carefully critiquing and studying each entry based off of a rubric and narrow it down to 67 finalists. Millard West is the only school from Nebraska to receive this award. 
Last year was the first year The Catalyst was in production, so each student entered with an open mind. With having to rebuild the entire newspaper print paper and website from the ground up, every staff member put in lots of effort throughout the school year. These awards were surprising for many on the journalism staff.  
"Being on staff last year was a great learning experience since it was my first year," senior Cole Filer said. "I had no idea at all that we were going to win that many awards." 
The awards didn't start with Pacemaker and Crown finalists. Last year, Millard West Journalism (Catalyst newspaper and Prowler Yearbook) received second place at the NSAA State Journalism competition, the first ever Excellence in Broadcasting Award from the University of Nebraska Omaha and three Cornhusker Awards for the Catalyst print and online newspaper and Prowler Yearbook, an award given to the top publications in the state of Nebraska.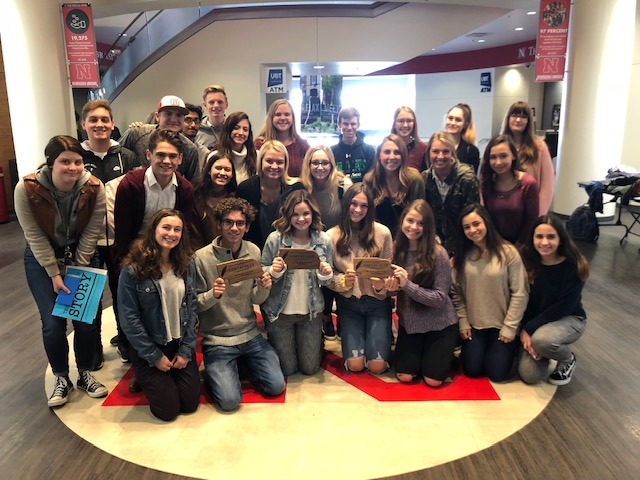 photo by Mark Hilburn
At State Journalism last year, The Catalyst won three individual first place awards and placed second overall. As they worked together to achieve these things, they created a tight bond.
"Over the past few years that I've been involved with journalism I've gotten to know many people I normally wouldn't," senior Sydney Looney said.  "When we go on field trips or attend school events with my classmates is the time when I feel like we really bond and get to know each other."  
Looney, Editor-in-Chief of the Catalyst newspaper, and Filer, Editor-in-Chief of the MWHS Wildcat News broadcast, have the key editor roles on staff, which comes with added responsibility. With last year being a first for the both of them, they hoped to continue to build on a what they started. 
"Last year we built the foundation, and we are still expanding on that," Filer said. "I hope down the line that others can expand on what we're doing."
This past weekend in Chicago at the JEA/NSPA Fall National High School Journalism Convention, many awards for photography, yearbook and broadcasting were brought back to Omaha. Entertainment Editor Gabriel Paredes Reyes and Features Editor Kaitlyn Willard won a first place Superior Award for their Broadcast Feature Story over freshman Camille O'Neill. 
"We spent more time on this broadcast than any other story we have done," Paredes Reyes said. "We definitely came into the contest expecting a high award because we knew the value of our work, especially this story, as I feel we executed it almost perfectly."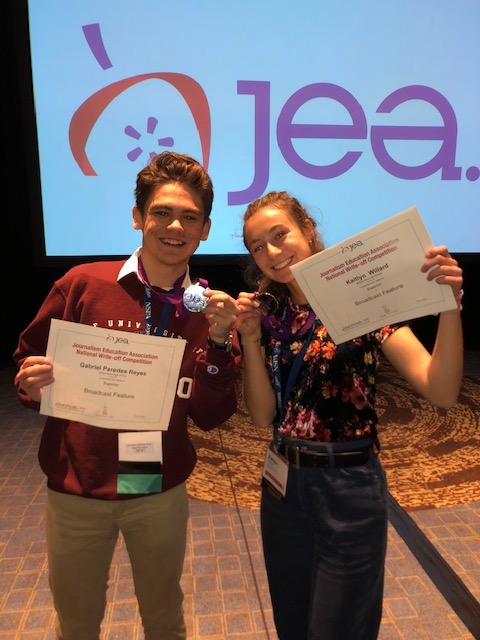 photo by Mark Hilburn
In just a year the staff has already grown along with the quality of their work. The future of The Catalyst is bright with many more awards to be won. 
"My hope is that we can keep telling stories that matter of the students and staff here at Millard West," journalism adviser Mark Hilburn said. "While we don't do this for awards, I am always so excited when my students are recognized for their hard work."

The Catalyst received their Pacemaker Award Saturday, November 3rd in Chicago. The Crown Award will be announced in New York City in March.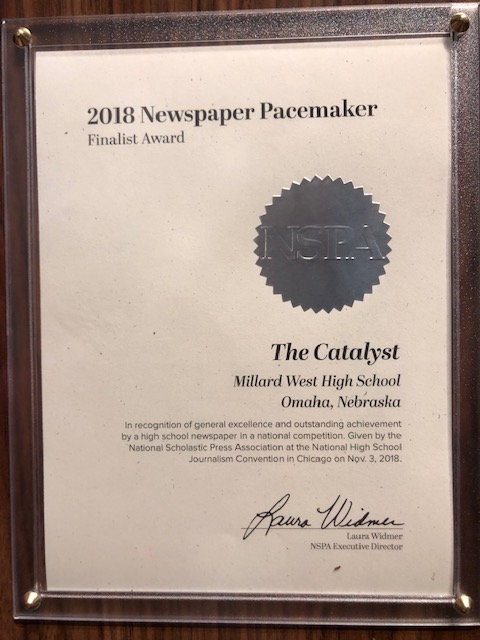 photo by Mark Hilburn
About the Contributor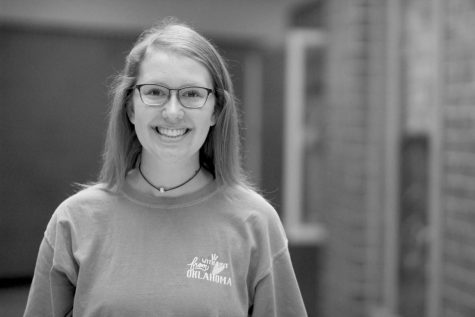 Taylor Mason, Staff Writer
Taylor is a sophomore and this is her first year of Advanced Journalism. She enjoys writing feature, opinion, and news stories as well as taking photos....