The Last Stretch
Hang on for a minute...we're trying to find some more stories you might like.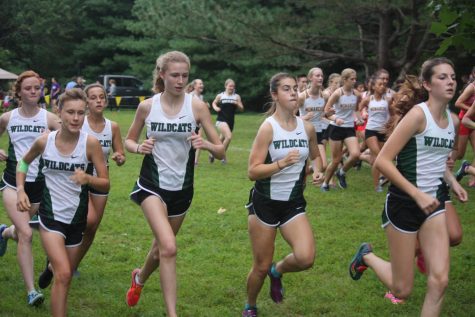 Photo by Shannon Wurtele
On Oct 19th, it was finally time. Over 100 runners from eight other schools lined up to compete in one of the biggest meets of their high school career: State.
The boys team earned the bronze medal at State placing third overall. Senior Mason McDonald finished seventh with a time of 16:35.30, first for Millard West. Only 24 seconds behind him, junior Adam Murphy coming in 14th finished with a time of 16:59.54.
"Finishing seventh overall is something I am really proud of," senior McDonald said. "As a senior it was my last chance to place and I had worked hard all season to be in the top 10."
The girls team finished in sixth place. Senior Abby Heffner came in sixth and finished with the time of 19:33.60. Junior Katherine McNulty was not far behind with the time of 20:35.98.
"I was really proud of how I finished individually and how we finished as a team," Heffner said. "State is such a competitive environment and we really came through at the end."
Before State, the team competed in Districts. The boys team celebrated after finishing as District Champions. The girls team fell a little short, but were still proud of their second place finish.
During the season the team had many successful outcomes. They placed first in the Norfolk Invite. Both boys and girls finished in first and even had some individuals place first overall. Hefner placed first for the girls and for the boys McDonald placed fifth. This was a key tournament for State as many of the teams they faced were the teams they would face at State.
Junior Anthony Miller, finished with a time of 17:23 and freshman Aidan MacLeod with a time of 17:44.30. For the girls team sophomore Meghan Knudson ended with a time of 21:36, while sophomore Eva Gilbert came through strong with a time of 22:45.19.
Other students that helped the girls team place were senior Lauren Wilwerding with a time of 20:50.18, senior Devyn McDonald with a time of 20:57.76 and senior Carolyn Hudek with 21:55:44 as her time.
For the boys team there were many other members that helped them finish. Senior Connor Hayes came in third out of Millard West. His time was 17:02.53,senior Weston Dietsch had a time of 17:31.47 and senior Sean Hacker had a time of 17:40.10.
As the students lined up for their last race of the season, they ran with all they had and they finished strong. The Millard West boys team finished with a team total of 112 and the Millard West girls team with a 157 total.

About the Writer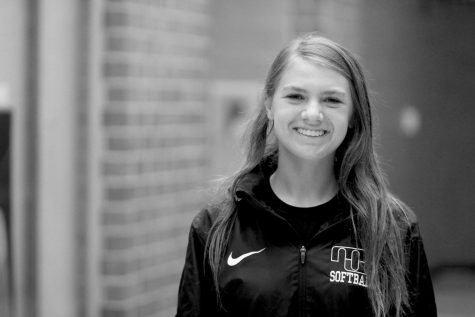 Delaney Richardson, Staff Writer
Delaney is a sophomore and this is her first year in Advanced Journalism. She enjoys writing sports stories and feature stories. In her spare time Delaney...