College Football Kickoff
Hang on for a minute...we're trying to find some more stories you might like.
This past weekend was the beginning of college football. The opening schedule was packed full with games to watch. Every sports fan has been looking forward to this weekend for awhile.
The game everyone expected to be a close one was between #7 ranked Auburn versus #9 Washington. On paper this game was seen to be a high scoring offensive game, but it was everything that no one expected a defensive affair.
The final score was 21-16 Auburn. Auburn quarterback Jarrett Stidham ended a good day with 273 passing yards and a touchdown. For Washington their star quarterback Jake Browning finished with 296 passing yards, 135 of those yards to his wide receiver Aaron Fuller.
One of the most hyped games was 12 ranked Notre Dame clashing with 14 ranked Michigan. This game was a back and forth game the whole way, but Notre Dame pulled through with the 7 point win. This loss for Michigan head coach Jim Harbaugh makes him 1-6 against the school's biggest rivals in his term as head coach. Notre Dame quarterback Brandon Wimbush had 170 passing yards, as well as 59 rushing yards in the win.
"I expect a lot this season and the future for this season is very bright." Notre Dame head coach, Brian Kelly said. "I am very excited for this team and cannot wait to see what is in store for this potential filled team."
Next up is sixth ranked Oklahoma versus Florida Atlantic. Before this game, the hype was all around Oklahoma's junior Quarterback Kyler Murray. Murray is a football and baseball player for the Sooners and also a first round pick for the Oakland Athletics baseball team.
For Florida Atlantic this is the debut for their new head coach Lane Kiffin, former offensive coordinator for defending champions, University of Alabama. Murray completed nine of his eleven passes for 201 yards in a little less than 2 quarters before getting pulled out for the backup Quarterback because of their 42-0 rout at halftime. The debut for Kiffin and the Florida Atlantic Owls was ruined with Oklahoma's big win and 650 yards total.
"Murray definitely lived up to all the hype." Kiffin said. "I still think he should play baseball."
The defending national champions and number 1 ranked Alabama went head to head with Louisville. After the summer full of questions seeing who would end up with the Quarterback spot. It was between Jalen Hurts who started the last two seasons losing only two games. But there is competition from sophomore Tua Tagovailoa who made his debut in the national championship and led them to a win. Tagovailoa was the chosen one to start Week 1 against Louisville and rolled over Louisville 51-14. Tagovailoa ended the day completing twelve of his sixteen passes for 227 yards and two touchdowns.
" Regardless of what people say, my job is to be the best quarterback I can be." Jalen Hurts said.
This weekend brought very entertaining games to watch, but for the next five months it will get better and better each weekend. Now it is the start of the journey to the college football playoff in January.

About the Writer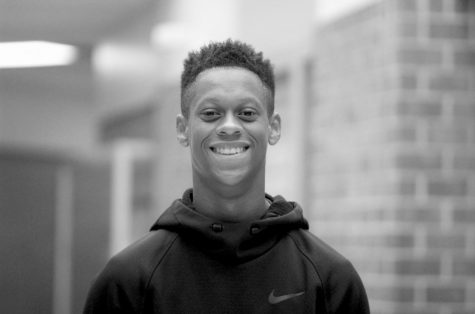 Dalys Beanum, Staff Writer
Dalys is a junior and in his first year of Advanced Journalism. He enjoys writing sports stories, and is also a sports guy himself he plays football, basketball,...