Gambling on Gambino and Friends
Donald Glover's influence on the majority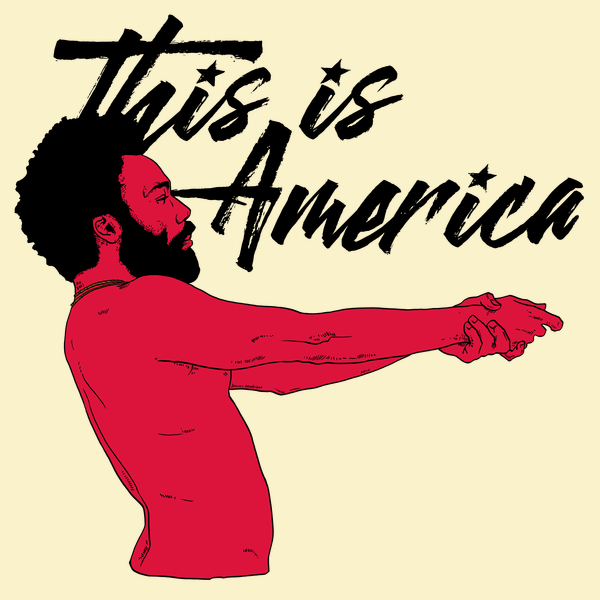 Hang on for a minute...we're trying to find some more stories you might like.
Donald Glover. The name doesn't seem like one that would shake the world by storm. The name doesn't seem like one that would break records and take names. Wrong. Because when you put the name of Childish Gambino with it, you get masterpieces like This is America, Atlanta and Redbone.
With all intents and purposes, the music scene has seen many soulful songs and videos that touch on subjects important to the majority of America. In the past, when searching for a TV show or music that represents the minority and the struggles faced by the African-American community, there were slim pickings.
That changed in the 1980s-90s when groups like N.W.A, 2Pac and The Notorious B.I.G came to the scene. After the fatal shootings of 2Pac and Biggie, men like Snoop Dogg, Dr. Dre and Eminem helped to wrangle the angry crowds back to the music.
They showed the crowds that both white and black communities were fighting the same battles. They showed different sides of the same coin.
Childish Gambino continues that streak in 2018 with his works of art. In recent light of his new music, it's important to reflect on his past accomplishments as well. Seventeen projects in film and comedy and over 25 songs released to the world.
He made history by becoming the first African American to win accolades, including Primetime Emmy Awards for Outstanding Lead Actor and Outstanding Director in a Comedy Series, and Golden Globe Awards for Best Television Series and Best Actor – Musical or Comedy. Most wins coming from his work on Atlanta, a TV show which also has a background for true African-American communities' problems.
This representation is incredibly important for those who have gone through similar struggles. For them, to see that they are not alone and that even celebrities who are household names didn't forget their roots. It's even more critical that those who don't experience racism, hatred and bigotry, see it, and know when to stand up and say something.
In a school of very little diversity, it's critical that Millard West has the ability to learn from an outside source about what life is like as a person of color. As a population, students here are affected very little by hatred of the color of their skin.
While many artists also show a lifestyle of making money and messing around with women, which does not necessarily project the average American, Childish Gambino tells it like it is. Snoop Dogg and alike glorify the fact that they made it and are now rolling in money.
While big artists of today talk about their past in interviews and connect with the average joe, their music does not reflect their upbringing. Gambino presses the hope that change will come.
Glover's ability to use current popular dance moves, images and old time references while mixing a serious message into almost all of his artwork is something every person should take from and build on.
In a time of heightened racism and bigotry, as well as a time of young people trying to connect and reach out, it's important that every young person is given the opportunity to branch out. Learn how to connect to communities unlike theirs.
Even though artist of the past also pursued that connection, our generation must be the one to tie the last knot. It is critical that we form connections and bridges with other communities and cultures. We must be the generation that can be proud and affirmed of the America we stand on.

About the Writer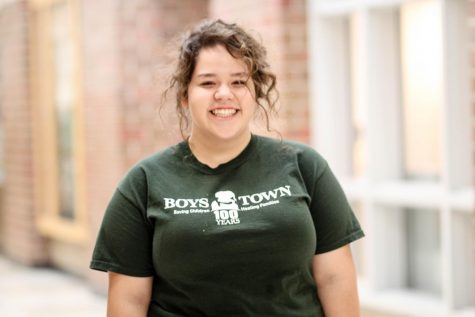 Isabel Johnson, Broadcasting Editor
Isabel is in her first year of Journalism as a senior, being the broadcasting editor. Isabel is involved as Team Captain for mascoting for Millard West....