Testing for College Credit
Students bunker down as exam day begins
Hang on for a minute...we're trying to find some more stories you might like.
The month of May gives excitement to all who participate in Advanced Placement testing, a time to test knowledge on an advanced level, and potentially receive some college credit.
All 33 different college level exams are taken beginning May 7th, starting with Chemistry and stretching to the next two weeks until May 25th ending with the late exams of Calculus.
The AP Administrator, Dr. Jennifer Allen, works hard for students to have this rare opportunity, with the deadline coming up, she receives all the tests.
"This year, we have 726 different students taking exams." Allen said. "We are giving out a total of 1,333 different tests that cost $94 each,"
Tests that costs that kind of money don't come easy, Allen needed a foundation to purchase tests from. Then formed the Millard Foundation.
"We get our money for the tests from the Millard Foundation," Allen said. "If students order a test, and they don't show up, they have to pay a $15 restocking fee."
Teachers want their students to thrive off this opportunity. Getting a chance for college credit in high school seems like a golden chance to get a head start.
Some students go above and beyond, studying for two, three or four, but can go up to nine tests in the short span of two weeks.
"I am taking 5 different AP exams," senior Madelyn Anderson said. "It's challenging taking those tests, you have to make sacrifices for college credit, but it's a nice opportunity that Millard West provides."
Many students prepare themselves in and outside of class, teachers giving them practice tests to prepare even before the dates before the tests reach double digits.
"I went to Barnes and Nobles to purchase some outside books," sophomore Rohan Badal said. "I've been reading through them and with review sessions from teachers, it helped a lot."
Throughout the next week, students everywhere will crack down on tests and send their exams to a college of the takers choice. Hoping to leave a lasting impression to get college credit.

About the Writer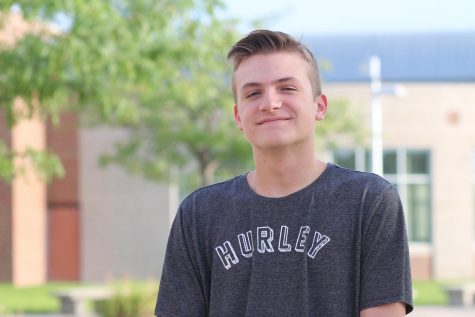 Cody Bennett, Sports Director | STRIV Executive Producer
Cody is a senior and on his third and final year on the Catalyst staff. Throughout his career, Cody was on staff for a Pacemaker Finalist and won 7th in...