Wildcat Wanders: Delving into Dundee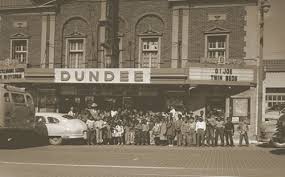 Hang on for a minute...we're trying to find some more stories you might like.
The heart of one of Omaha's most enchanting neighborhoods sprawls across 50th and Underwood Avenue. This charm-filled area is lined with remarkable homes and breathtaking architecture. Doll-like brick houses complement the winding streets, as new trendy restaurants and shops mingle with turn-of-the-century residences.
Dundee is a vibrant neighborhood located just west of Midtown that is a perfect location for an afternoon at the park, shopping with friends, or a night of delectable local dining.
As mentioned in previous editions of Wildcat Wanders, Memorial Park is a perfect location for an afternoon picnic or a quick game of frisbee. The large expanse of green space even hosts concerts, most notably for the Fourth of July. This year, Starship and Survivor will be featured on June 29th, free of cost.
Surrounding this park are streets full of historic, beautiful homes. Walking along the winding sidewalks or even renting a BCycle is the perfect way to experience all the neighborhood has to offer. Pedestrians can stop by the famous Warren Buffett's childhood and current home, located just off 55th and Farnam.
The opportunities for low-cost yet high-value entertainment in Dundee are endless. The character rich area even includes a community garden, where locals and passerbys alike are encouraged to pick flowers or homegrown vegetables. Beside this plot of land is a Little Library, where individuals can trade their used novels for a fresh, free read.
Dining options in Dundee range from a formal Prom dinner to a quick lunch before shopping. Mark's Bistro, a homey restaurant known for its comfort food, serves excellent mac and cheese in a lush outdoor dining area. Authentic Northern Italian food is served at Avoli Osteria, a European menu crafted by Omaha sourced ingredients.
Other across-the-pond inspired items can be found at Amsterdam Falafel and Kabob. This diverse menu features flavors that span across continents, from Turkey to India to Egypt — a sure way to step out of the usual Omaha flavors.
Post unique dinner delights, residents of Dundee (including Warren Buffett) claim eCreamery as one of the best ice cream places around. With a variety of flavors of ice cream, gelato and sorbet, this parlor is the place to be. The staff at eCreamery creates a host of unique tastes including Pink Guava, Avocado and Spicy Thai Peanut — always setting them apart from other dessert shops.
Along with food and other hospitable experiences, the area is full of shopping opportunities. Hello Holiday, a quirky and somewhat spendy boutique, is dedicated to empowering women and spreading local activism. The company hosts events to write letters to members of Congress, sponsors donation drives for Omaha's homeless population and supports advocacy groups through their Dundee-based shop. Scout Dry Goods and Trade is an Omaha thrifting favorite. Rated the Best of Omaha Consignment Clothing for the past six years, this shop is a great place to sell old threads and pick up new ones. Their products range from vintage to modern, simple styles to designer deals — there's always something for everyone.
Dundee is overflowing with unique activities, new and old. The recently developed Film Streams theater creates quality modern fun, while a look at the site of the 1945 Japanese balloon bomb detonation offers a glimpse into the WWII era.
This quirky neighborhood appeals to anyone and everyone. If you're looking for one-of-a-kind Omaha experiences, Dundee is the place for you.  

About the Writer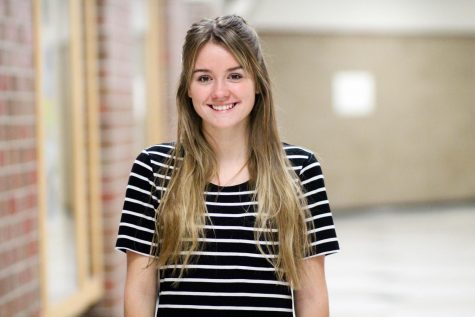 Madelyn Anderson, Opinions Editor
Madelyn is starting her final year at Millard West. This is her first year in journalism and she enjoys writing opinion and feature stories. Madelyn is...