Girls Track is Back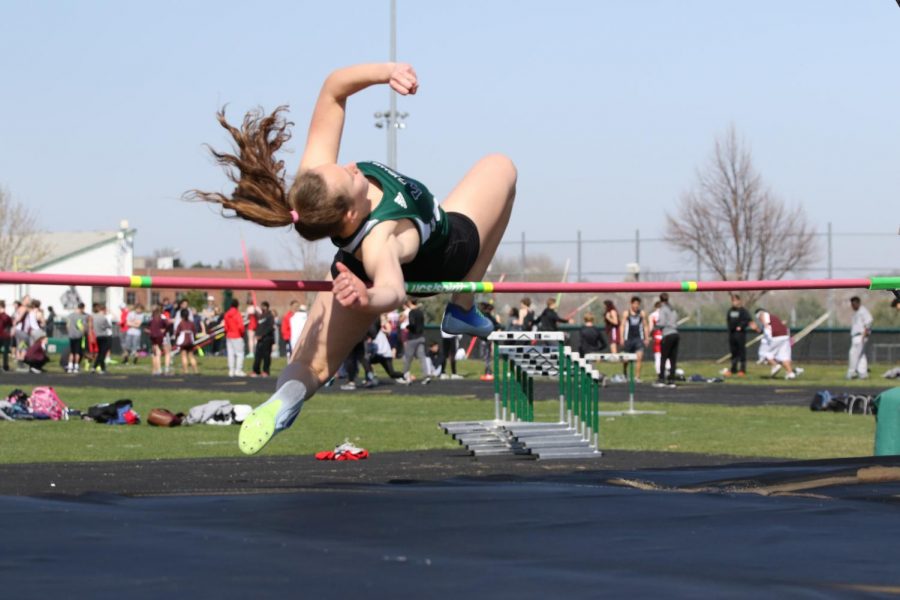 After a state championship last year, the Millard West girls track team has a repeat on their mind. Without giving most teams a chance to even compete last season, the State Champions have astonishing athletes coming fresh into the spring season.
Many of these girls have already experienced competition on the varsity level, and are ready to take on the tough competition this year, attempting to set new personal records. Upperclassmen like Alyssa Schlaut, Shannon Wurtele and Beth Vawter, all former state champions, are ready to take the stage this spring.
"I'm looking to place higher in State," Vawter (100m and 300m hurdles) said. "But since it's my junior year, I need to focus on improving my times for State."
One aspect that separates this team from a state-winning team last year, is a lack of seniors. Their varsity roster last year was mostly composed of upperclassmen. This hasn't stopped the younger athletes from stepping up and training hard.
"Although we lost a lot of athletes due to graduation, we still have a positive and committed team," Vawter said. "Our varisity is determined and we have the numbers to fill every open slot on the team."
The few seniors, now heading into their final season, are ready to set new bar for the program. They live up to high stakes hoping to return the team to state.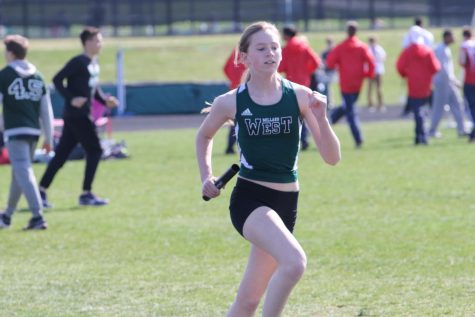 "We have very tough competition this year," senior Alyssa Schlaut (100m hurdles, 300m hurdles, high jump, 4x4m relay) said. "We have all the top teams in our district this year so that will give us some exciting competition."
Schlaut is one of the few seniors who competed at state last year for the Wildcat's, looking to have a similar season after previously placing in all of her events, while facing conditions in the rain. A sure leader.
But what really sets this team apart from all the others, is the numbers. As track and field has always been a popular sport, it still continues to grow at Millard West.
It almost makes some teams impossible to beat, as they have multiple a runners who are willing to compete in different events. It all depends on how the coaches handle their athletes, putting them in proper placements based off their talents. This is something that the Wildcats have.
"I'd say our team is strong throughout every event," Schlaut said. "We don't just have one or two good girls in sprints or jumps, we have multiple top athletes in almost every event."
With tough competitors down the road and a new team to experiment with, it is without a doubt that their season will be nothing short of an interesting one.
With a lot of underclassmen talent still lurking in the trenches, juniors like Shannon Wurtele are ready to take the stage after winning an individual state championship last year in the 4x1m relay.
"After last year, I hope to drop a few seconds off my 400m time," Wurtele said. "I hope to reach these times sooner so there's room for improvement closer to state."
The Wildcats have their first meet this upcoming saturday at the annual Concordia invitational as the girls and guys both look to take on tough competition early. The meet will be held at Concordia University at their indoor track. For more updates check out the catalyst online.   
About the Writer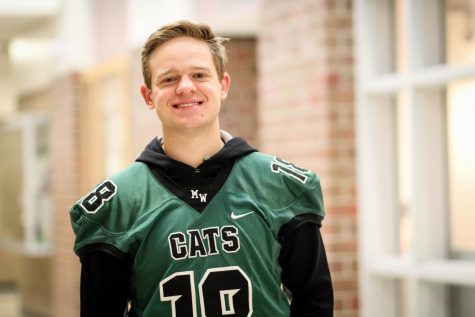 Andrew Pfeifer, Staff Writer
I have been an edition to journalism ever since my junior year. I have been involved in numerous sports writing and broadcasting providing quality information...