The Golden Hour is Now
Celebrities stand up against assault
Hang on for a minute...we're trying to find some more stories you might like.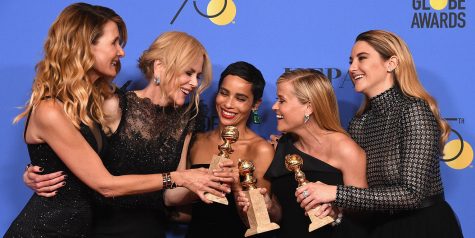 photo courtesy of adweek.com
Movie producer, Harvey Weinstein accused of sexual assault.
Larry Nassar, former USA gymnastics doctor, sentenced with 40-175 years for sex crimes.
Former president, George H.W. Bush accused by an actress of sexual misconduct.

Countless headlines involving sexual assault have been on every magazine cover in the supermarket and every news channel on T.V in the past year. These stories have become an everyday thing that we just brush off like they are nothing. They focus on the perpetrators of these crimes instead of the victims, especially when they involve celebrities.
Victims of sexual assault have begun to step into the light by joining the Time's Up movement, a movement promoting awareness for sexual assault, harassment and inequalities in the workplace. Hundreds of women have band together to put an end to these crimes.
Time's Up not only promotes awareness for sexual abuse, but also provides women with the legal help they need if they are a victim of sexual assault. Women are connected with lawyers and public relations professionals who can help get them justice. Time's Up get funds for this program from the National Women's Law Center. Because of how expensive legal help can be, this fund can change the lives of numerous women.
There have been many different campaigns and social media movements like Black Lives Matter and Me Too, but Time's Up is one of a kind. It didn't just stick to Instagram posts and Tweets it took center stage at the 75th Annual Golden Globe Awards.
Every actor, director and musician sported a black ensemble to support the movement. #TimeUp starting trending on social media the day of the Golden Globes to make people aware of the message the campaign is saying.
One celebrity that stood out above the rest when supporting this cause was Oprah Winfrey. That night she became the first African American woman to receive the Cecil B. DeMille Award, presented by the Hollywood Foreign Press Association for outstanding contributions to the world of entertainment.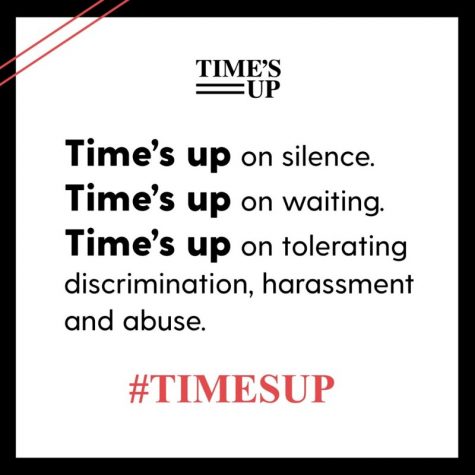 photo courtesy of AJC.com
In her passionate acceptance speech, Winfrey referred to the Time's Up movement when she said "For too long, women have not been heard or believed if they dared to speak the truth to the power of those men. But their time is up."
Winfrey's speech inspired many women of all ages around the world to stand up for what they believe in and not conform to being treated as less than men. One ideal that Winfrey has always conveyed is speaking out about issues that otherwise would have gone unnoticed like sexual assault. When it comes to sexual assault and women's rights people need to start being more like Winfrey.
Society has taught victims to be ashamed when they are assaulted instead of reaching out and getting help.
This stigma needs to end.
Being a victim of sexual abuse is nothing to hide. The criminals who commit assault are the ones who should be ashamed of themselves. They ultimately have committed a crime that has been proven to stick with victims for the durations of their lives.  We need to keep talking and bringing awareness to every single perpetrators of sexaul assault.
The entertainment industry among others need to start holding their employees accountable and making a change to protect its victims of sexual assault and harassment. The fight for equality should not end at last applause of the Golden Globe Awards.
The clock has run out on pushing this problem under the rug. It's about time that all people are treated equal in and out of  the workplace.
No more silence. No more hiding. No more tolerance for abuse, harassment and assault.
Time's Up.

About the Writer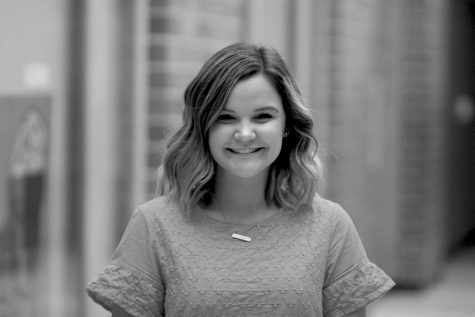 Sydney Looney, Editor-in-Chief
Sydney is a senior and this is her second year being apart of the CATalyst and MWHS Wildcats News staff. Her favorite part of journalism is getting to...