Welcome to the HQ-niverse: The Novel App Forging a New Beginning For Trivia Games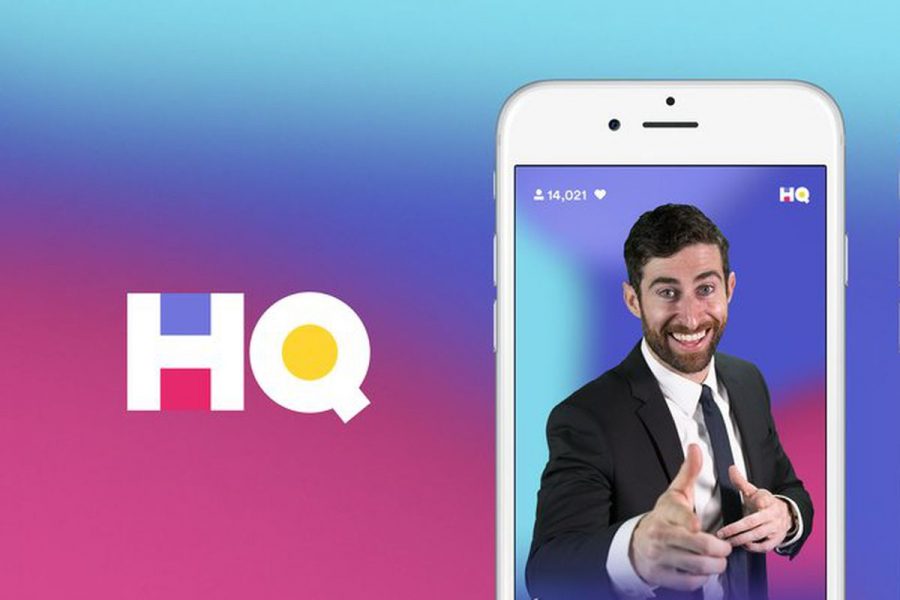 Game shows have been an exciting source of evening entertainment for as long as any American family can remember. But with 21st Century technology advancing by the minute, the days of TV dinners and yelling answers at a television screen as seen in Matilda and countless other movies are now a thing of the past.
Trivia questions in exchange for prize money is no groundbreaking concept, but a new app is revolutionizing the process and taking the internet by storm. Created by the masterminds behind Vine, HQ is known for its two-a-day live games, lagging servers and seemingly-significant prize money.
The app features a live host, usually Scott Rogowsky (although in recent games, the favorite high-spirited host has been MIA), and 12 questions of sudden-death trivia — one wrong answer and you're out. The questions start simple and get progressively more difficult as HQties, as Rogowsky deemed the players, get eliminated.
A pot of money, usually around $2 thousand dollars but once as much as $18 thousand, is divided by the remaining players at the end of the round. Winnings can range anywhere from a couple of dollars to the whole pot, depending on the amount of survivors. The creators have even discussed presenting a prize of one million dollars in the future — all in exchange for 12 correct answers on increasingly obscure queries.
On Sunday the 7th, Millard West Physics teacher, Jeff Gehrke, won a portion of $10 thousand dollars split between over 400 people — allocating a grand total of $25. Any free prize money is certainly commendable, but it can be slightly disappointing when a large number of people share the hard-earned cash.
"It was kind of like a Slumdog Millionaire moment, it all just clicked," Gehrke said. "The third time I played I won, but no luck since. I would play every day if I could."
Gehrke explains that within five minutes of winning the game, the prize money was linked to his HQ account and uploaded to his PayPal. However, if the prize money doesn't exceed $20, trivia lovers have to try to beat the odds again to be able to transfer the money to their bank account.
The new game has fascinated the students of Millard West as well. Junior Skylar Gracey has been playing HQ for a couple of weeks now, ever since she was introduced to it by her step mother.
"It's a really fun game to have competitions with family and friends to see how far you get," Gracey said. "It's great because you don't have to pay money to win money."  
As the questions do get increasingly difficult, the farthest she's ever gotten was the fourth question. Despite the challenge, Gracey tries her best to get closer to the cash prize every time.
Beyond monetary value, HQ offers a new beginning for the dying breed of trivia game shows. Transferring the idea from daytime television to the palm of players hands, HQ eliminates boundaries and allows involvement for a wider array of people than ever before.
During the same game that allotted Gehrke a portion of cash, the app hit a major milestone — reaching one million live viewers eager for a chance to test their knowledge and dexterity. The number of players is only growing as the game increases in popularity among celebrities and the regular Joe alike.
With a very short timer on questions, only ten seconds from the time the host begins reading, the potential for cheating is almost eliminated and ever-present glitches can be devastating.
However, not everyone is a die-hard fan of the game. Senior Maggie Sempeck has doubts in her capability for success and the quality of the technology behind the app.
"Sometimes I wonder why I even play because I usually only get to question 4 or 5 every time. I know I'm never going to win," Sempeck said. "The game lags a lot and sometimes kicks me out and my screen will freeze because there's thousands of people commenting every second."
Fans of the app frequently complain about the occasional lag and late arrivals for the live shows. Although HQ is scheduled to occur at 2 and 8 P.M. sharp every day, the game often starts anywhere from 5 to 15 minutes late, and unexpected rounds are often announced through a simple push notification. Players must join within a two minute time frame or be forced to simply practice for the next opportunity and watch the game unfold without them.
Both Gracey and Gehrke are confident in the success of the app and see a future for copycat efforts.
"I think it's a novel game," Gehrke said. "We've all played trivia games, but nothing so collaborative, nothing so vast, and so simple of an idea. When you have over a million people possibly playing it's really interesting."
The capability of HQ to reestablish the tradition of regularly scheduled viewings in the era of binge-watching and streaming services is certainly an accomplishment. Companies like Netflix and Hulu have created a society of impatient individuals that expect instant gratification and rewards — but the two-a-day viewings of HQ gives players just enough to leave them wanting more in subsequent rounds.
"Instead of waiting for Thursday at 7 o'clock, for a handful of people to tune in to watch a game show, which has always been enjoying and fun, this is definitely something that can engage everyone and give everyone a chance," Gehrke said. "It's a new style, it's a novel idea, and it's got a lot of potential."
The combination of sudden-death questions, quick rounds, and limited livestreams is an ingenious way to keep trivia-lovers coming back for more every six to 18 hours.
With influence over such a vast group of people and a new season of the technologically-dystopian Black Mirror fresh on many people's minds, something seems bound to go wrong. The concentration of influence over close to a million people each game can easily be abused. But for now, HQ is a harmless, free game of trivia that creates a potential to win mountains (or more often molehills) of prizes.
Despite its shortcomings, HQ is metamorphosing the perception of a modern day Who Wants to Be a Millionaire-Jeopardy hybrid. It is a game show in a league of it's own — one where anyone can be involved, anywhere, for any prize money, two times a day.
About the Writer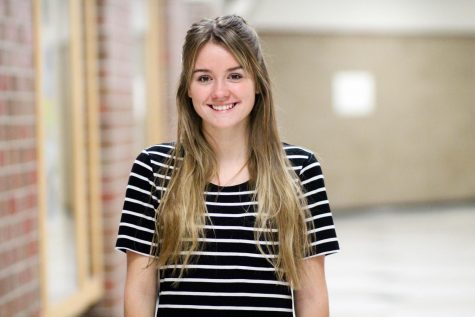 Madelyn Anderson, Opinions Editor
Madelyn is starting her final year at Millard West. This is her first year in journalism and she enjoys writing opinion and feature stories. Madelyn is...