Off To a Slow Start
It's always disappointing to witness a loss no matter what the sport, but for the Millard West Girls Varsity Basketball team, losing is starting to become a habit. The Lady Cats are off to a slow start to kicking off the season with a 1-5 record.
The girls were held in high regard after last year, winning Districts and qualifying for the State Tournament. Now the odds are not working in their favor, as their one win over Omaha South won't be enough to see a bright future for this 2017 team.
"The win still felt good, but there's still a lot more to work on," junior guard Taylor Farrell said. "I think we have potential, we just need to work through this downpoint as a team."
The Lady Cats, already six games down, have taken losses to Pius X, Fremont, Lincoln Southwest, Papillion La-Vista and Westside. Falling by large point deficits, their offense at times can have trouble keeping the scoring up.
"I feel like we are going to turn the page soon as we get better each game," junior guard Chase Phanstiel said. "We're working hard to improve the small things so the big things can happen for us."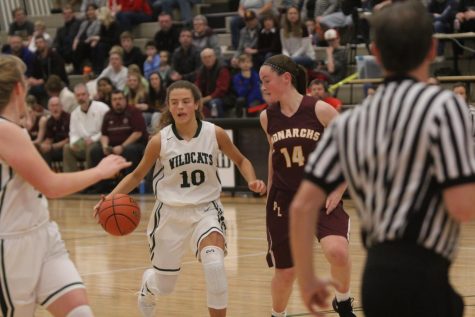 Although the start of their season has been a let down, the girls claimed victory over one game  defeating Omaha South 73-57. Despite a disappointing record, their season isn't over yet
With plenty of games left to play, the Lady Cats still have a chance to avoid disaster. The players hopes are high, despite injuries to their two star seniors, Courtney Merryweather and Lauren Rongisch. They potentially could never see the high school court ever again.
Due to their unfortunate injuries, the Wildcats are an extremely young team who struggle to step up against much older competition. The playing style can be very difficult to adjust to, yet can be very beneficial for them in the seasons to come.
The team is made up of four seniors, three juniors, four sophomores and two freshman. Their last game against Papillion La-Vista was truly difficult playing with no seniors, as they all faced injuries.
With little experience and and few leaders to step up on the court, it opens up a new opportunity for the underclassmen to step up and bring promise back into the girls basketball program.
The Lady Cats have had many encouraging aspects that come with this season, as well as negative. The girls have great chemistry and work tremendously together, but they face the challenge of jumping this midseason hurdle, trying to turn their season around.
"We get along really well and it definitely contributes to our success," Farrell said. "But there are times where everyone has negative attitudes and at times it can reflect on all of us and how we play."
Despite the rough patch, the Lady Cats have been known to play with heart and leave it all out on the court. And with a young team with this much pride, wins are surely to come in the future.
"We always play with a lot of heart and we all have the same goal," Pfanstiel said. "There are a lot of times we can get mad at eachother and those are the times we should be picking each other up."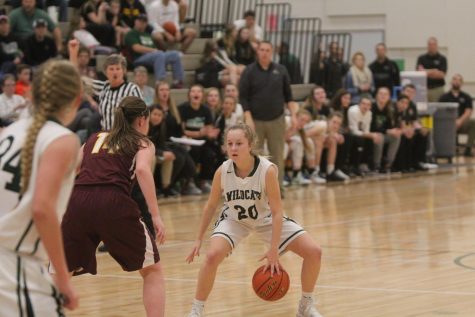 With 17 games left in the season, it's never too late for the Lady Cats to make a 180. Even though they're off to a poor start, the girls keep their heads up for more games to come with the hopes of
clinching districts, returning them to the state tournament.
The next game for the Lady Cats will take place at Millard West on Friday, Dec-22. The 5:30 event will be the showdown against the Millard North Mustangs 6-0. It will be a true test for the girls as they face this unbeaten group after previously facing another undefeated team. A victory could be a turning point in the season. Stay tuned.  
About the Writer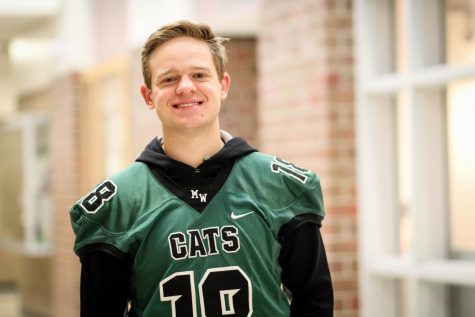 Andrew Pfeifer, Staff Writer
I have been an edition to journalism ever since my junior year. I have been involved in numerous sports writing and broadcasting providing quality information...